The member of the Center of humanistic pedagogics, associate professor of department of preschool education and upbringing Shaltayeva Roza Jiembayevna prepared for participation in Republican distance competition "Tabigat – tirshilik nari" the student of group DOV-19-2kaz Metelova Raushan.
    The competition was held by an intellectual portal "Murager" to stimulate the research work of students and pupils of educational institutions of the Republic of Kazakhstan.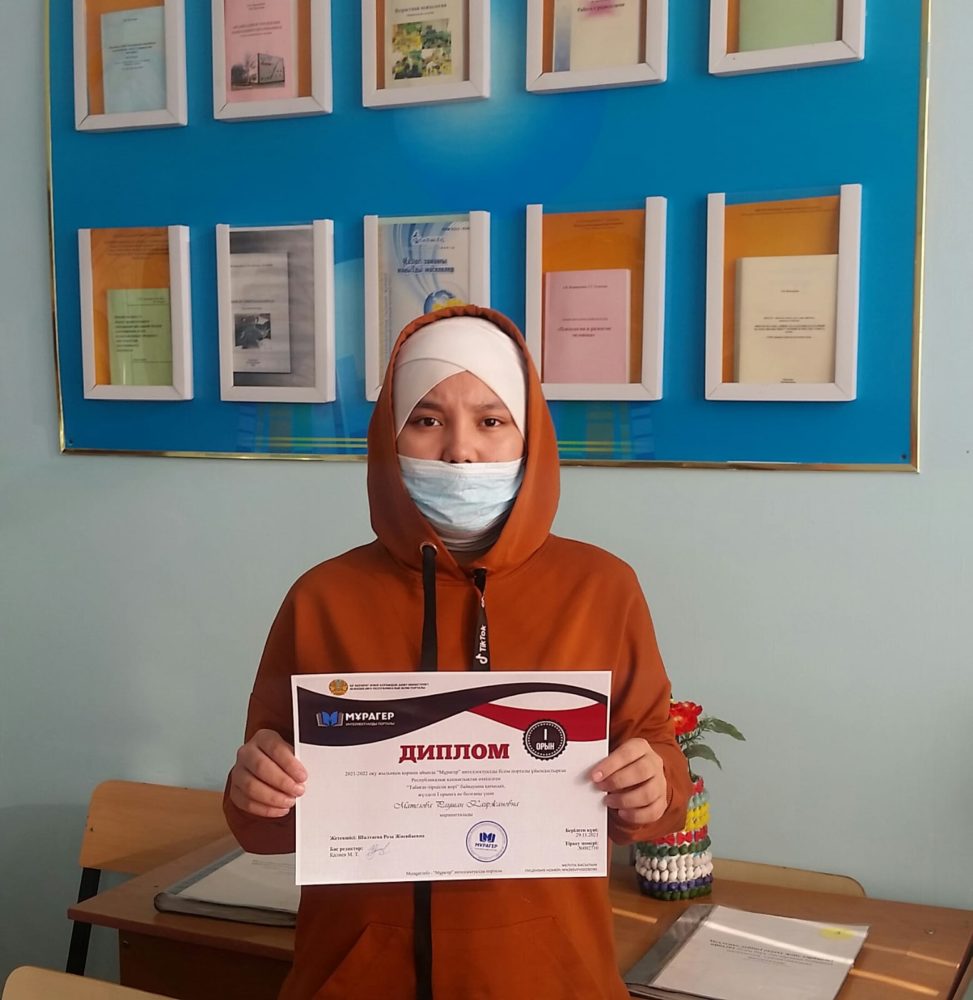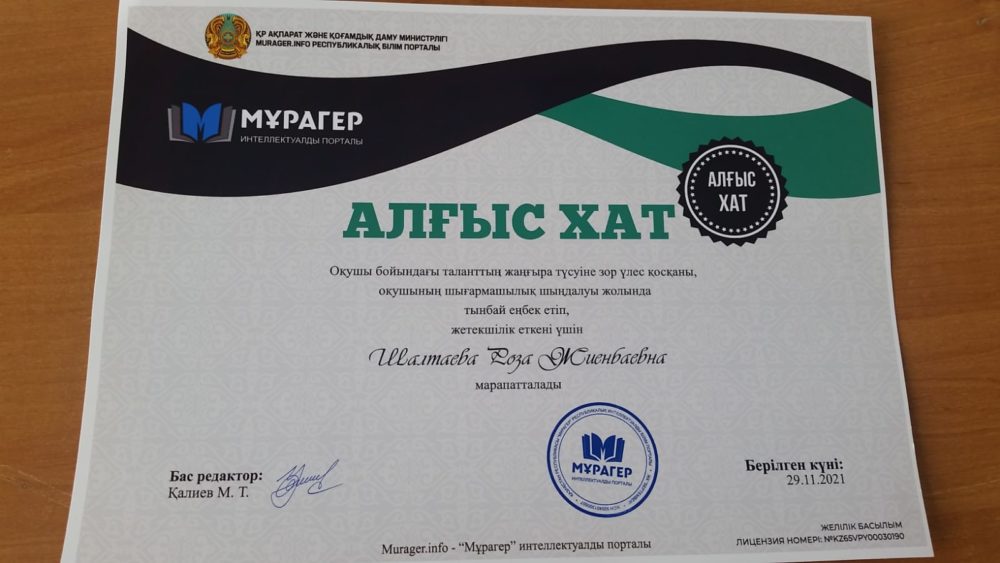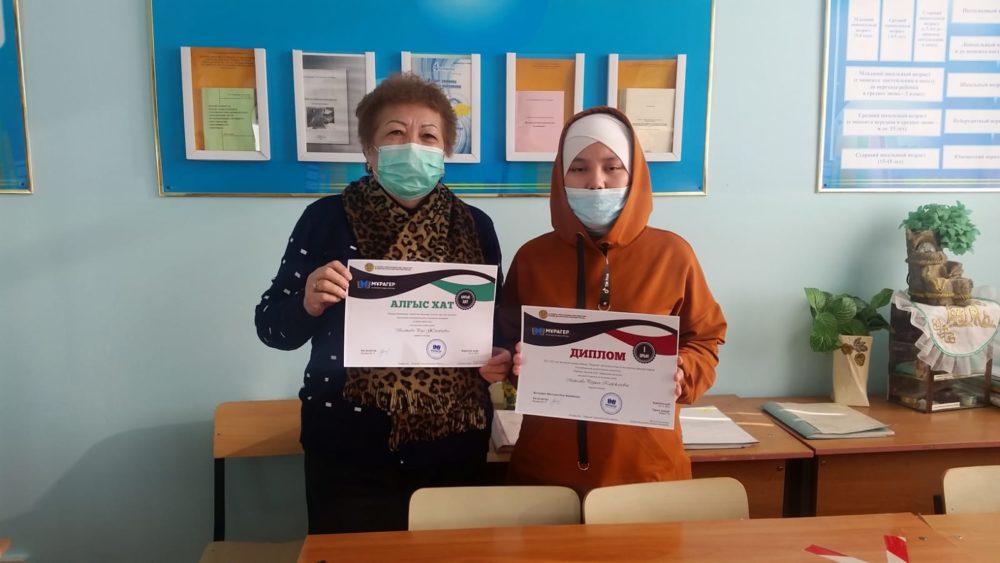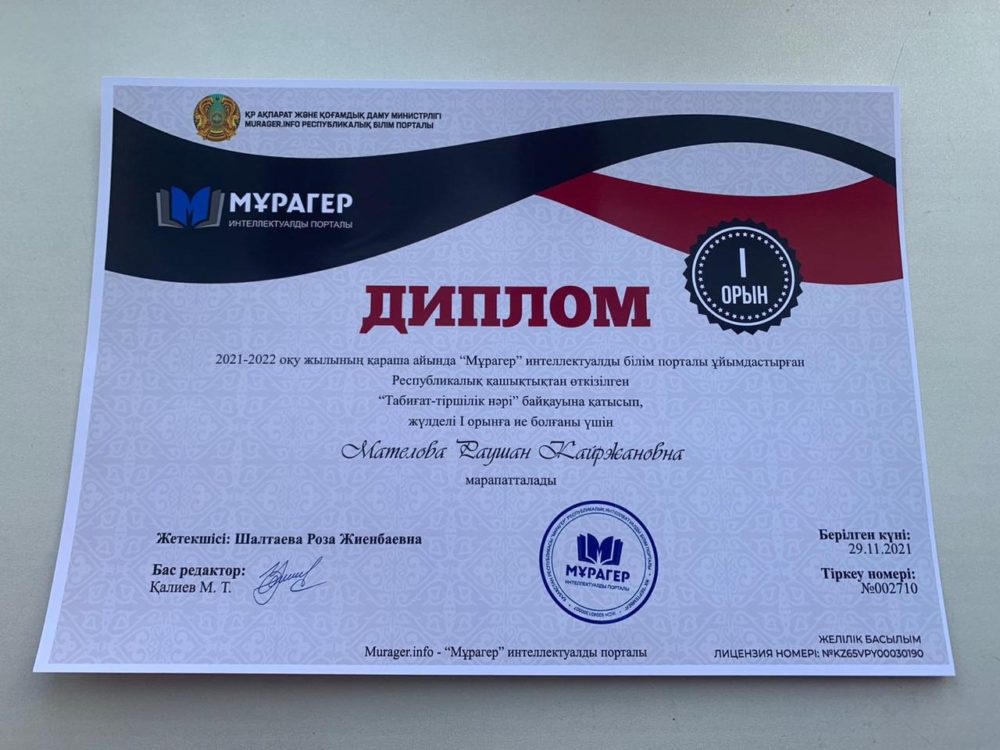 By results of competition which was announced 29.11.2021 (at 18:00), scientific work of Raushan Metelova was awarded with Diploma of I degree in the nomination "Learning abstract as one of types of students' independent work".





  We congratulate Roza Zhyembaevna Shaltaeva, Raushan Metelova with the achieved success and wish further scientific achievements!