On March 16, 2023, the teaching staff of the Bolashaq Academy held a meeting with graduates of the Karaganda Higher College "BOLASHAQ" in the specialties "Preschool education and training", "Pedagogy and methods of primary education".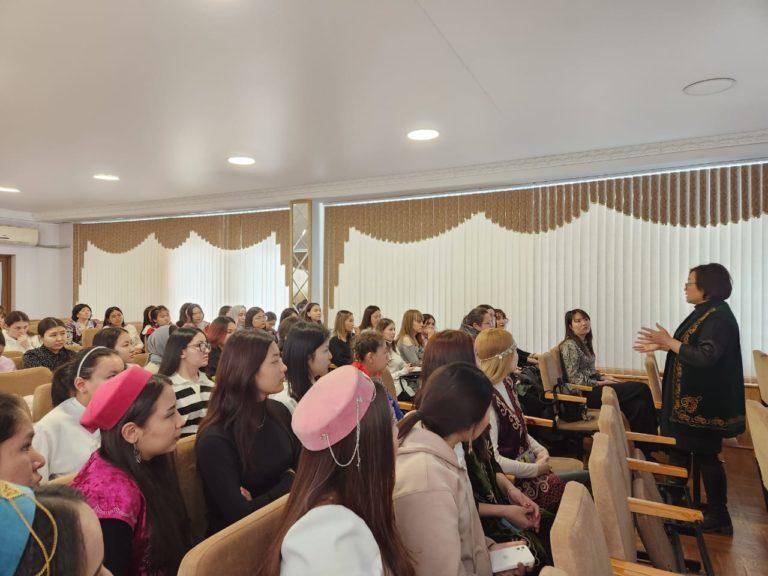 The executive secretary of the admissions committee Gusmanova Asel Beisengazievna and teachers participated in the career guidance work: Shashchanova Mayra Balievna, Sarbasova Kalimash Amangeldinovna, Shutenova Sabira Sartevna, Kosmanova Arai Beisengazievna. The main purpose of the meeting is to create an effective system of mutual cooperation between the Bolashaq Academy and the Karaganda Higher College Bolashaq.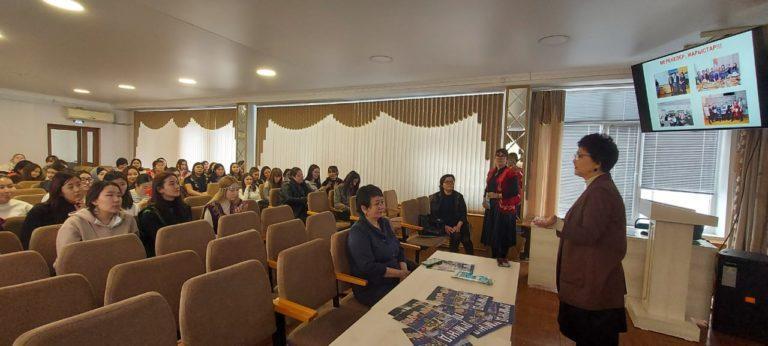 The teaching staff familiarized the graduates with all educational programs, admission rules, higher education and benefits that implement professional educational programs of the organization of education. Sarbasova Kalimash Amangeldinovna provided detailed information on the educational program 6B01301 – "Pedagogy and methods of primary education" and 6B1201 – "Preschool education and upbringing" at the Department of Pedagogy.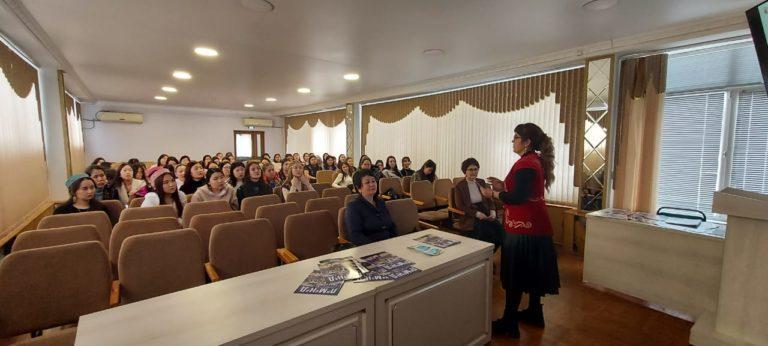 It should be especially noted that the department has implemented a dual system of the educational program "6B01301 – Pedagogy and methods of primary education", the first experience has been established. Future primary school teachers gain experience and conduct practical classes on the basis of KSU "Secondary School No. 23". Also Shutenova Sabira Sartevna and Kosmanova Arai Beisengazievna provided comprehensive information on the educational program 6B01101 – "Pedagogy and Psychology".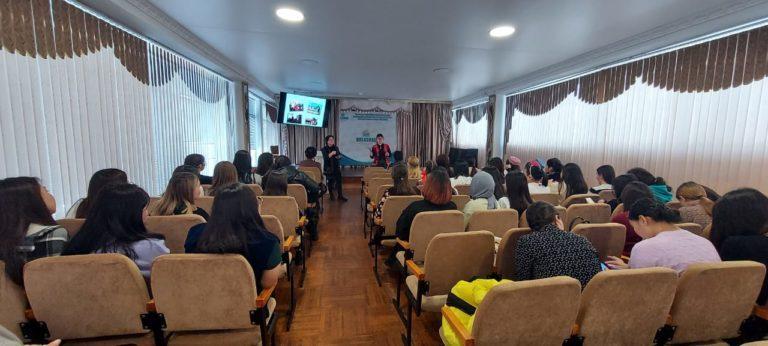 Speaking about the flexible system created by the university management for each student, they noted the possibility of participation in all competitions, scientific projects, conferences, public events of regional, national and international level.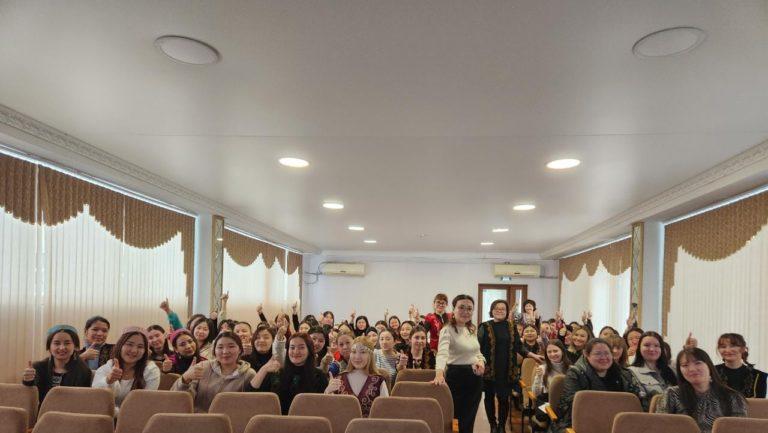 Interesting, bright aspects of student life at our Academy and all the opportunities for professional growth were announced.
The meeting was very interesting. The participants received comprehensive answers to their questions. Graduates were given the magazine "Lemonade" and a booklet about the Academy.
Sarbasova Kalimash Amangeldinovna
senior lecturer of the Department of "Pedagogy"