The chief imam of the city mosque No. 1 "Al-Mashani" Zhanbolat Koshkeldi and parishioners of the mosque has organized an action for students keeping fast during the month of Ramadan "Iftar for 1000 tenge" on April 5.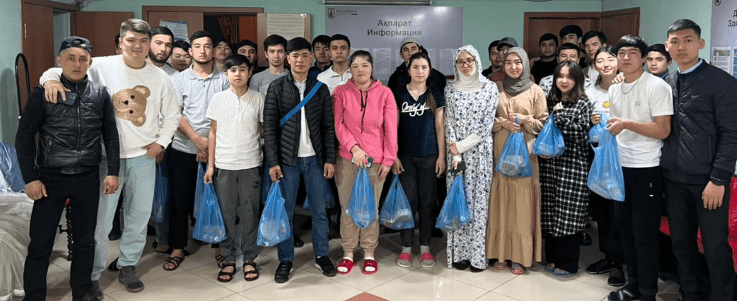 In connection with this, the Committee on Youth Affairs and the volunteer movement "Meyirim" gave baskets with food to 40 students living in the "House of Students" of the Academy "Bolashaq".
     The Prophet (peace and blessings be upon him) also said: "Whoever has the ability to save himself from the fire of Hell with even half a date, let him do so." This action will last throughout the holy month of Ramadan.
Chairman of the Youth Affairs Committee
Meirbek Bayshagirov