On November 25, teachers of the Department of Pedagogy Mekadilova S. K., Baibekova V. A., Kosmanova A. B. with 1st year students of the Bolashaq Academy made a tour of the Karlag Museum.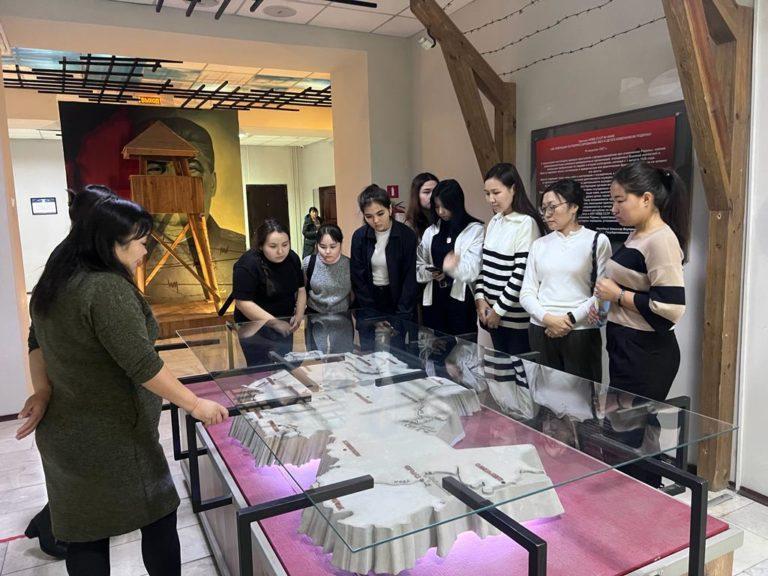 The students studied the Karlag tragedy and learned a lot of new things.
This building, which witnessed the innocent victims of the Cossack people in the tragic years, has now become a museum. The students got acquainted with the life history of the repressed innocent people in the Karlag camp.