Buketov Karaganda University held a regional student essay contest "Rukhani zhangyru – the heritage of Alash Orda" conducted within the framework of "Rukhani zhengyru", dedicated to the 150th anniversary of Akhmet Baitursynuly.
Arman Merdenov, the student of the group U-18-2 took part from our Academy under the scientific advising of Professor Akylbek Kabzhanov who presented his essay on the topic "This terrible word is war".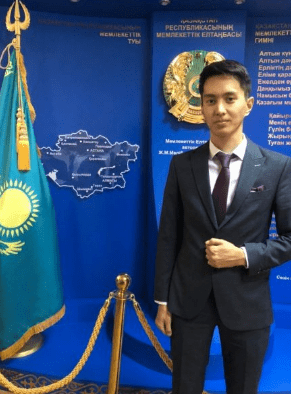 On the results of competition Merdenov Arman was awarded the diploma for the third place.
The staff of the department and all students of "Jurisprudence" congratulates our excellent pupil and as it turned out the person with quite a wide outlook going beyond his speciality with this not an easy victory and wishes further creative victories and successful graduation this year.