On October 4, 2023, students of group K-23-1, K-22-1 of the Educational Program 6B01701-Kazakh Language and Literature of Bolashaq Academy under the leadership of N.K. Kasetova were given an educational hour on the topic "Drug Addiction is the Disease of the Century." During the event, student of group K-23-1 Tolegen Syrym made a report "We Are Against Drug Addiction!" Students took an active part in discussing the current problem and expressed their opinions.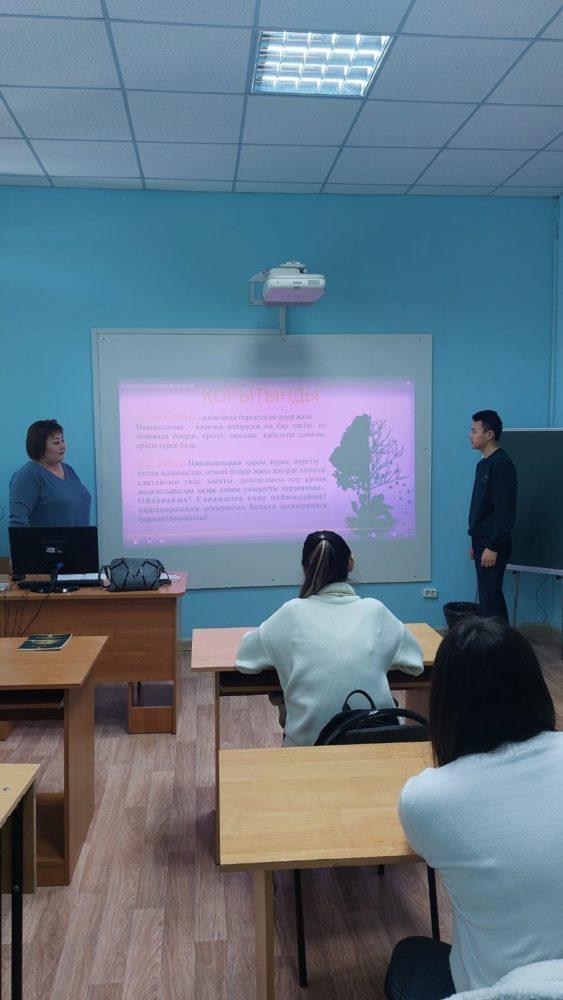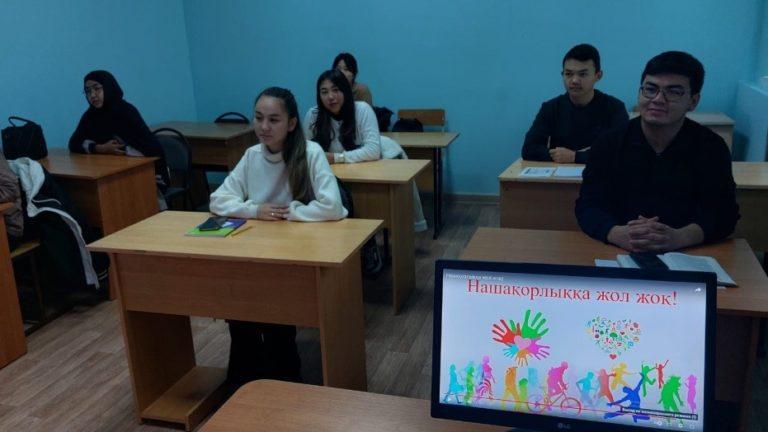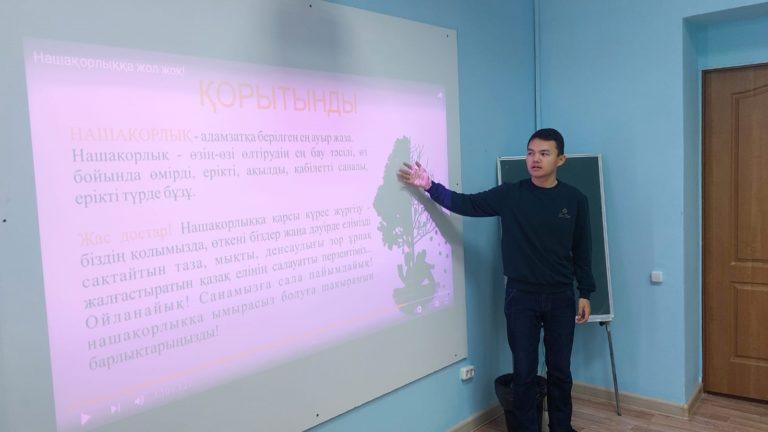 The purpose of the event is giving an idea of the harmful effects of drugs, alcohol abuse and smoking on a young organism, as well as the consequences for later life. Developing the ability to avoid bad habits, protecting oneself and others from the bad habits, and leading a healthy lifestyle. Prevention of drug addiction.
Encouraging a healthy lifestyle in students, development of personal consciousness, formation of attitude towards life.