On May 4, 2023, a lecture on "Family and family values" by Professor Kabzhanov Akylbek Taybulatovich was held among full-time students of all educational programs studying in the Kazakh language.
The lecture was held according to the Action Plan for strengthening the Institute of Family and Family Values of the Department of Legal and Financial Disciplines of the Academy "Bolashaq".
The event is aimed at implementing the Concept of Family and Gender Policy in the Republic of Kazakhstan until 2030, as well as the recommendations of the Committee of Higher and Postgraduate Education of the Ministry of Science and Higher Education of the Republic of Kazakhstan, together with the Ministry of Information and Public Development of the Republic of Kazakhstan, within the framework of the Concept of Family and Gender Policy in the Republic of Kazakhstan until 2030.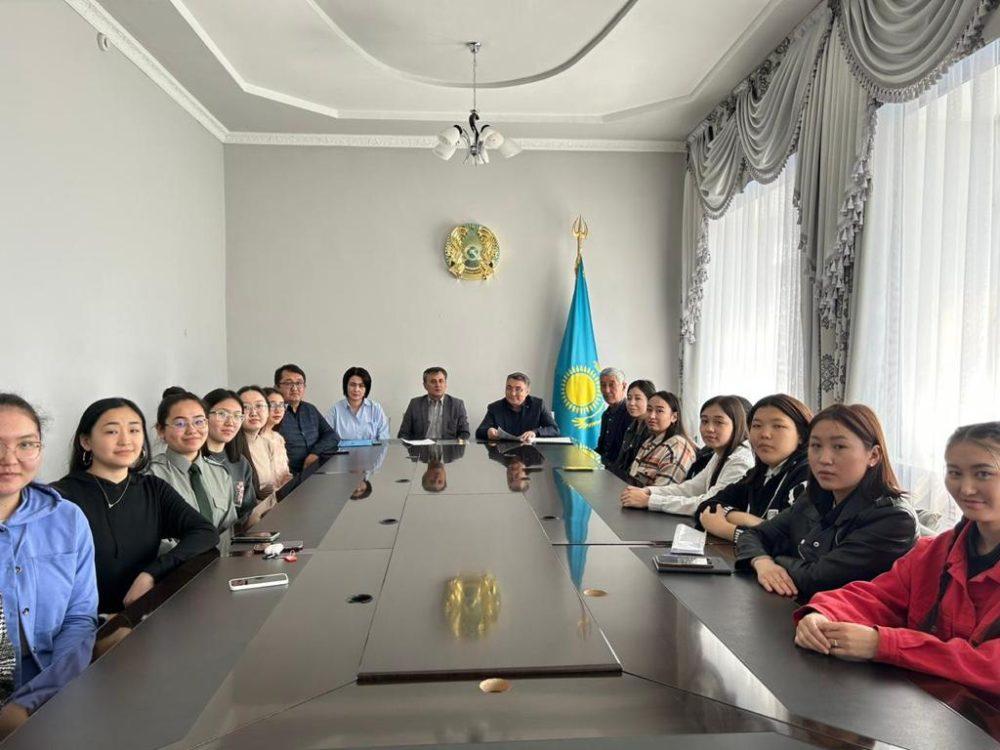 The purpose of the event is to strengthen the awareness of all students about the formation of family values, gender justice and equality. Strengthening the institution of the family, protecting marriage, motherhood, fatherhood and childhood, increasing the role of the family in society, the quality of life, preserving spiritual and moral family values and preventive measures aimed at ensuring the rights and legitimate interests of victims of domestic violence.
There is no doubt that the participants made for themselves the correct ideas that it is thanks to the family that the state is growing stronger and developing, the welfare of the people is growing. At all times, the development of the country was judged by the position of the family in society and in relation to it by the state.
We are sure that our student has mastered the thesis that "Family is not just the most important value in a person's life, it is the meaning of his existence, the source of his inspiration."
Thanks to the grateful students for their participation and activity in the events!