Soviet cosmonaut Yuri Gagarin made his first orbital flight around the Earth in the Vostok spacecraft on April 12, 1961.
On April 12, 1961, cosmonaut Yuri Gagarin took off from Baikonur in the Vostok 1 spacecraft and made the world's first orbital flight around the Earth. Gagarin stayed in space for 108 minutes, which was a breakthrough in the exploration of extra-terrestrial space.
After his historic flight, Yuri Gagarin continued to work at the Cosmonaut Training Center (now named after him). He did not manage to return to the space: on the 27th of March, 1968 Yuri Gagarin died while performing a flight on the training fighter MiG-15UTI.
The holiday "Day of Cosmonautics" was established in 1962. Six years later it received international status, the Day of Aviation and Cosmonautics, which is still celebrated annually.
The first cosmonaut of Kazakhstan is Aubakirov Toktar Ongarbaevich.
In 1991 in accordance with the agreement between the governments of the then Soviet Republics of Russia and Kazakhstan he began training at the Gagarin Cosmonaut Training Center. He took an accelerated training course for the flight on "Soyuz TM" spaceship and the orbital complex "Mir" as a cosmonaut-researcher. On October 2, 1991 he was launched into space together with Aleksandr Aleksandrovich Volkov and Austrian cosmonaut Franz Fibeck as a cosmonaut-researcher on Soyuz TM-13 spaceship. Worked for a week aboard the Mir orbital complex.
In 1965 he finished school and entered Armavir Higher Military Aviation School of Air Defense Pilots. After his graduation in 1969 served in the Soviet Air Force. In 1976 he graduated from the school of test pilots and passed to test work.
From 1976 – 1991 – Test Pilot at A.Mikoyan Experimental Design Bureau, Test Pilot at M.Gromov Flight Research Institute. During this time, mastered more than 50 types of aircraft. He worked in the Crimea with ship-based aircraft. He was the first in the USSR to lift the serial supersonic fighter MiG-29 from the deck of the heavy aircraft carrier "Tbilisi". Graduated by correspondence from Moscow Aviation Institute named after Sergo Ordzhonikidze.
Hero of the Soviet Union. Awarded the Order of Lenin, medals. Distinguished test pilot of the USSR.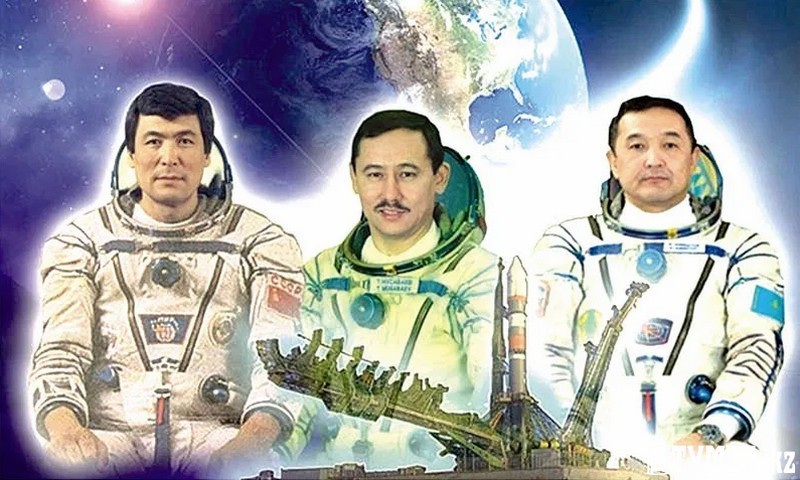 Awards:
Halyk Kakharmany title (1995);
Order of Otan (1995);
Hero of the Soviet Union (1988);
Order of Lenin (1988);
Order of October Revolution (1991);
Order "Badge of Honour" (1981);
Medal "For Service in Space Exploration" (April 12, 2011) – for great contribution to international cooperation in the field of manned cosmonautics;
Pilot-Cosmonaut of the USSR (1991);
Distinguished test pilot of the USSR (1990);
Order of the Gold Cross of the Republic of Austria (1988, 1992);
Honorary citizen of Kokshetau.