The seminar, organized by the Department of Foreign Languages and Intercultural Communication, will take place on November 18 at 13:30. The theme of the seminar is "Digitalization: WEB 2.0 TOOLS IN TRAINING".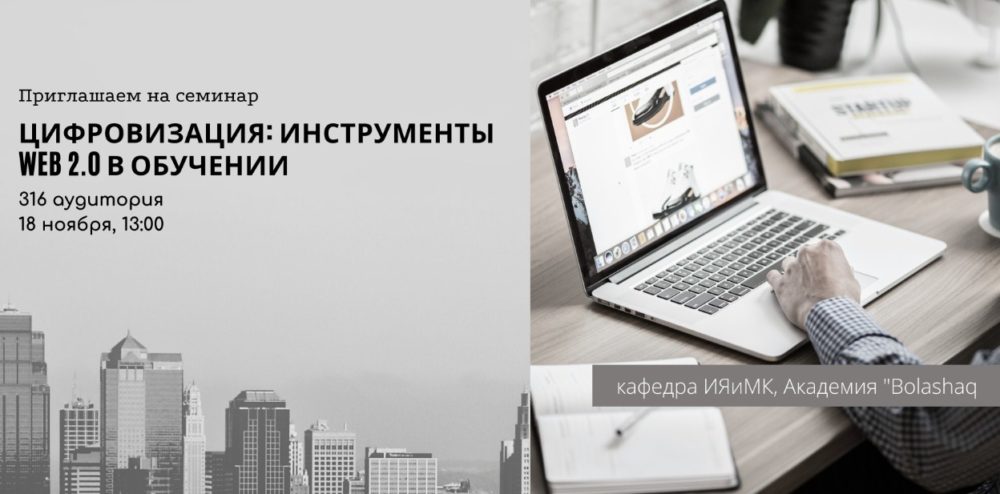 The speakers from the department are senior teachers Maryshkina Taisia Vladimirovna and Pitimirova Tatyana Vladimirovna.
During the seminar the following questions will be discussed:
The concept of WEB 2.0 tools and their potential for teachers of any specialty
specifics of the teacher's role in both online and blended learning
review of some popular online tools for working with students in Kazakhstan.
Dear colleagues, we invite you to participate and hope that the seminar will stimulate your interest in the application of digital tools in education.
When: Nov. 18, 1:30 p.m.
Where: Auditorium 316