From June 29 to July 12, 2018, the State Gulag History Museum and the Memory Foundation, as part of international cooperation, filmed interviews with Kazakh survivors of mass repression. The filming of the project "My Gulag" took place in Kazakhstan, including Karaganda.
With the assistance of Bolashaq Academy staff, contacts were established with leaders of ethno-cultural associations and 12 interviews were conducted. Within the framework of the project "My Gulag", the Gulag History Museum collects the memories of people touched by repression. The aim of the project is to create an archive of the interviews united by the theme of GULAG and to update the memory of the phenomenon, which for a long time was extensively excluded from the mental space of our compatriots and remained as an unconscious and unexperienced experience. Former prisoners of the camps, children of executed parents, children born in the camps, taken away from their parents and who found their families decades later, and even employees of the NKVD system talk about what the Gulag was like.
To create an extensive base of video memories, the museum developed guidelines for independent video filming, as well as technical specifications for professional film crews.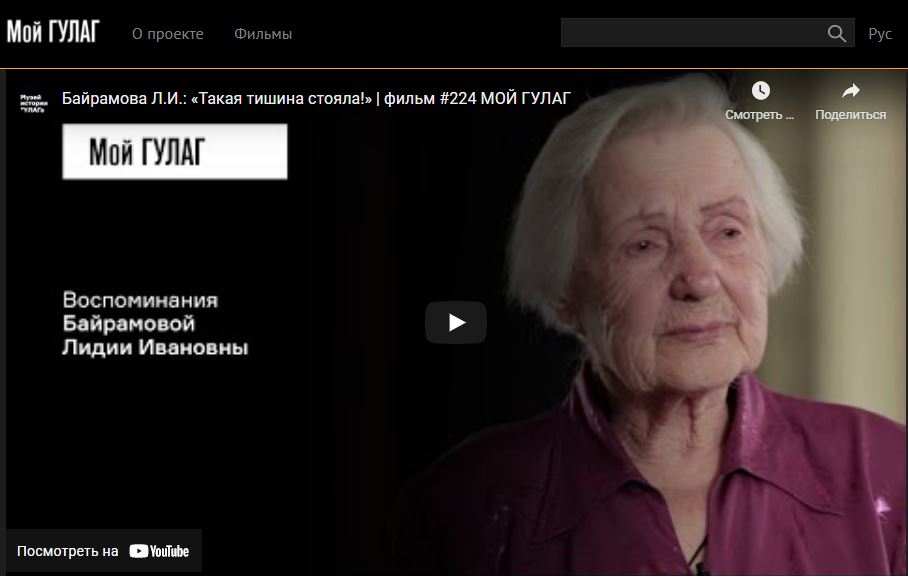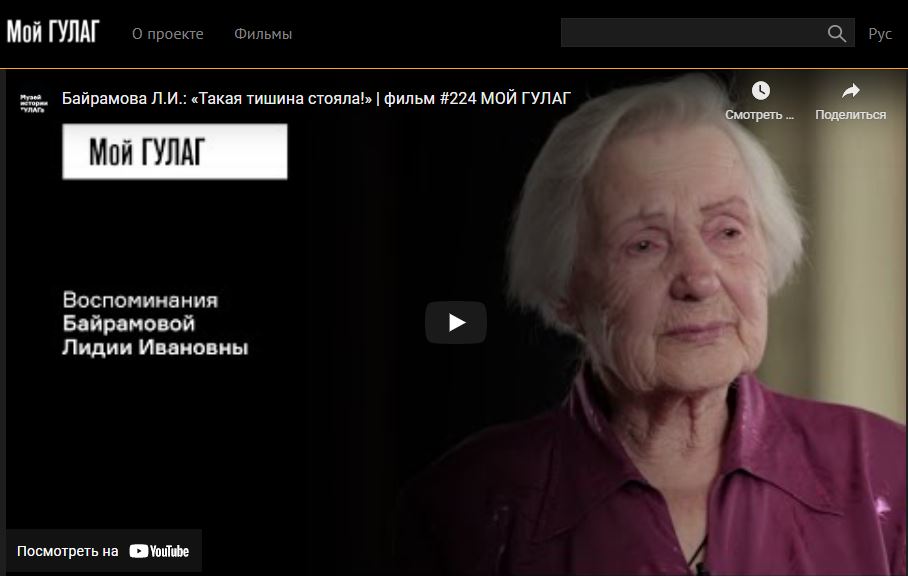 On July 9, 2018, Bolashaq Academy held a master class on filming video interviews for all comers. The director of the project "My Gulag" Maria Guskova and cameraman Denis Guskov shared their experience on how the interview for the project "My Gulag" is filmed, what technical requirements are set for filming and editing, who can become a hero of the project and how to conduct the interview correctly. Those wishing to join the recording of a video interview for the Gulag History Museum (Moscow) can obtain methodological recommendations or submit a request for filming by contacting the Visual Anthropology Studio of the Gulag History Museum: mygulag@gmig.ru.
In May 2021, extensive production work was completed to create a documentary film based on material recorded by employees of the State Gulag History Museum in Karaganda for the "My Gulag" project in 2018.
The first film "Bairamova L.I.: "Such silence stood" from the series of video interviews of Karaganda residents can be viewed on the YouTube channel "Gulag History Museum" at the link:
Rukhaniyat Center