On June 14, 2022, Head of the Department of Pharmaceutical Disciplines Sultanov Alshyn Kamalovich and a senior lecturer Temireeva Kumiszhan Slamgazinovna conducted career guidance in "Karaganda Medical Intercollege". There were present graduates of pharmacy and nursing faculties, lecturers and college staff.
This year 200 graduates graduate, 70 of them are pharmacists.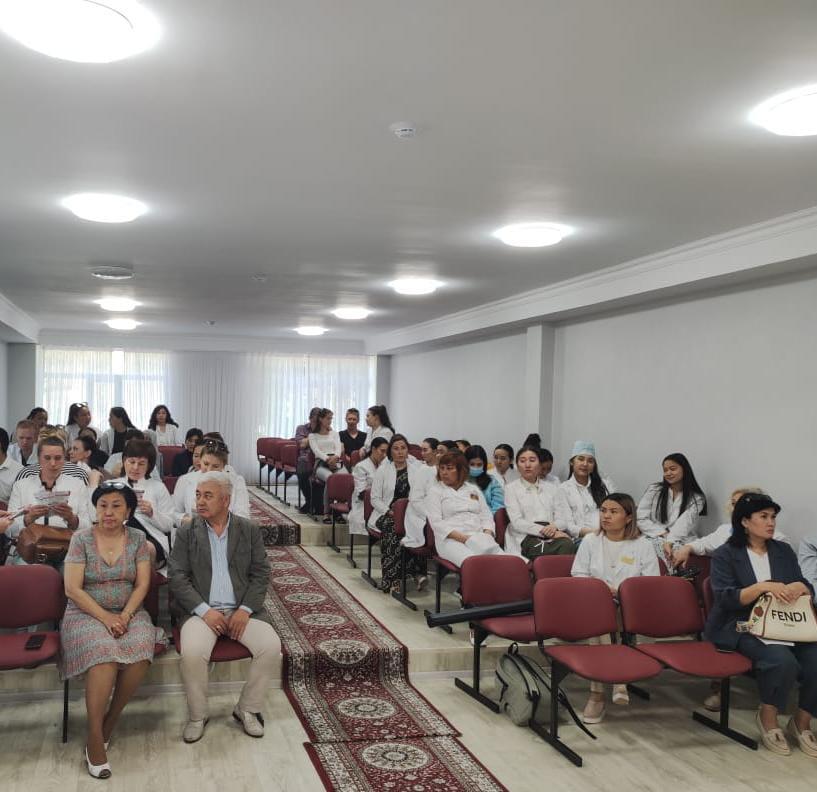 Booklets and "Lemonade" magazine were distributed. During the meeting, questions were asked about fees, duration of training and rules of admission.