On April 6-7, the "International Symposium on the Study of Language and Literature" ("Uluslararasi dil ve edebiyat araştirmalari sempozyumu") was held at the Ataturk University in the city of Erzurum of the Republic of Turkey.
At the symposium, which was attended by the Turkic peoples of the world, where the issues of Turkic philology in the world were discussed in detail, scientists from Turkey, Kazakhstan, Uzbekistan, Kyrgyzstan, Azerbaijan and Germany made a special report in online format.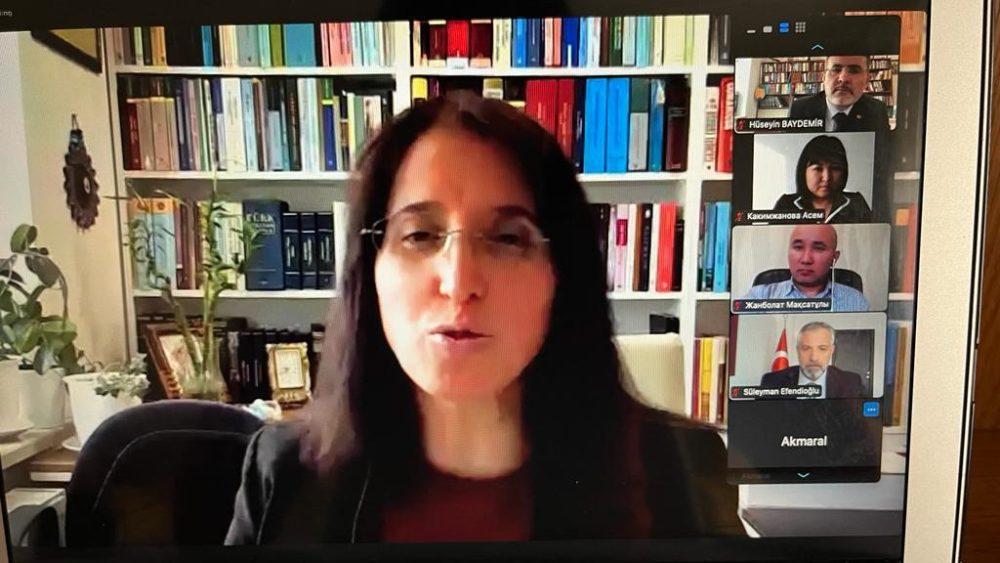 Two of the 8 reports received from the Republic of Kazakhstan belonged to the teaching staff of the Bolashaq Academy. In particular, on April 7, Professor of the Department of Kazakh Language and Literature, Ph.D., M. H. Khamzin made a report on the topic "Kazakh and Turkish novels: characteristics of typological connection", on April 6, Associate Professor of the Department, Ph.D.Baymurynov Zh. M. made a report on the topic: "Minor members in the Kazakh language", after which instructive discussions of questions and answers continued.
It is worth noting that Professor of the Bolashaq Academy, Ph.D., M.H. Khamzin and Ph.D., Professor of L.N.Gumilyov ENU Zh.A. Zhakupov from among the scientists of the Turkic states of Central Asia were appointed in advance as members of the Council of Sages of this symposium at Ataturk University.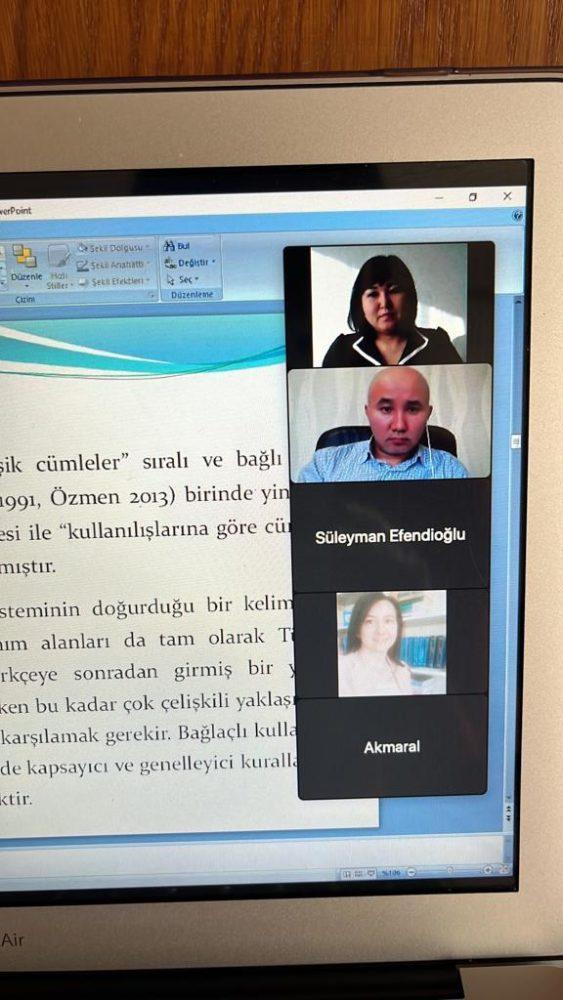 Today, one of the main common values of the Turkic peoples is language and literature, which have spread all over the world. Therefore, at the symposium, which lasted two days, topical issues of language and literature were considered, conclusions were drawn.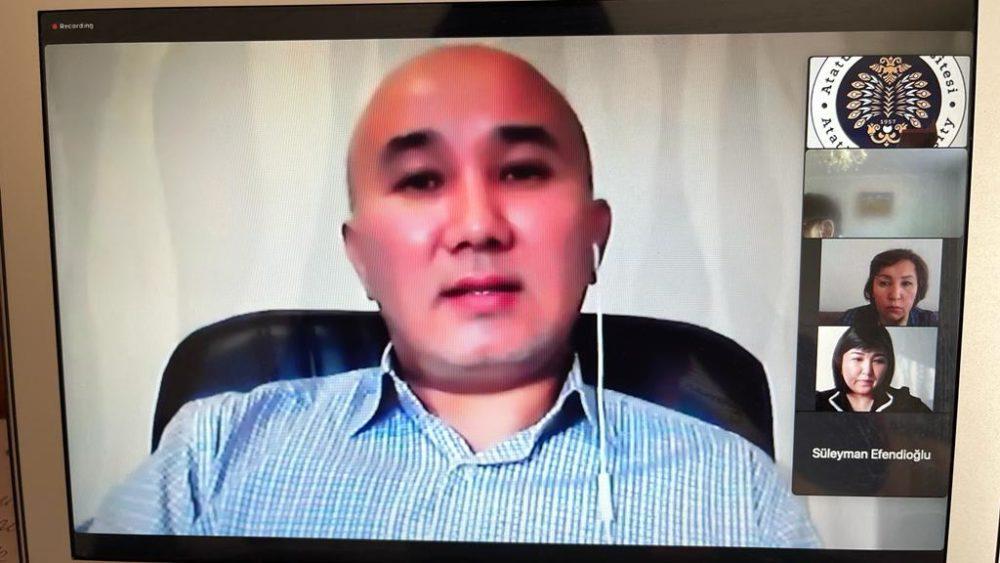 The administration and the faculty of the Ataturk University expressed special gratitude and appreciation to the authors of the reports with high scientific and practical value prepared by the Bolashaq Academy"