The library of the PI "Bolashaq Academy" cooperates with Kazpost JSC, Saruarqa Aqparat media holding, Kent Publishing House LLP, and therefore invites all Academy employees to take part in a subscription campaign for printed periodicals for 2023.
The entire list (more than 3 thousand titles) of various subscription publications offered is collected in the Catalog of Kazpost JSC for 2023, which can be found in the library of the academy, in the administrative building.
The cost of a subscription to current newspapers is presented in the tables below, indicating indexes, titles of publications and subscription terms (6 months, 12 months) for individual users.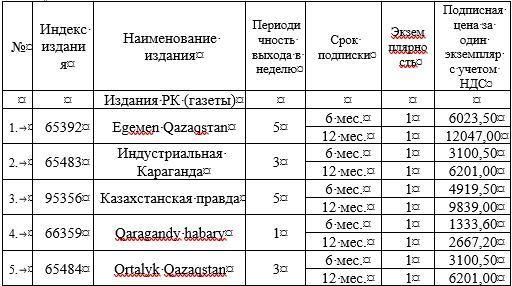 The preferential tariff is valid from October 25 to November 25, subject to an annual subscription only to the subscription of the regional newspapers "Ortalyq Qazaqstan", "Industrial Karaganda".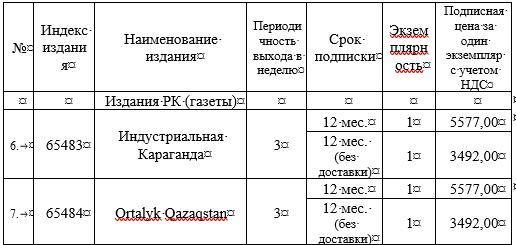 The cost of magazines to choose from is presented in the catalog.
The delivery of periodicals of domestic and foreign publications (of the Russian Federation and the Republic of Belarus) is provided by the joint-stock company "Kazpost" and guarantees their safety.
You can get advice and subscribe to the Catalog "Newspapers and magazines" for 2023 on time in the library of the PI "Academy" Bolashaq ".