On November 1st, a meeting was held between students and faculty members of the Department of Pharmaceutical Disciplines and a representative of the Kazakhstan-Turkey pharmaceutical company, Nobel.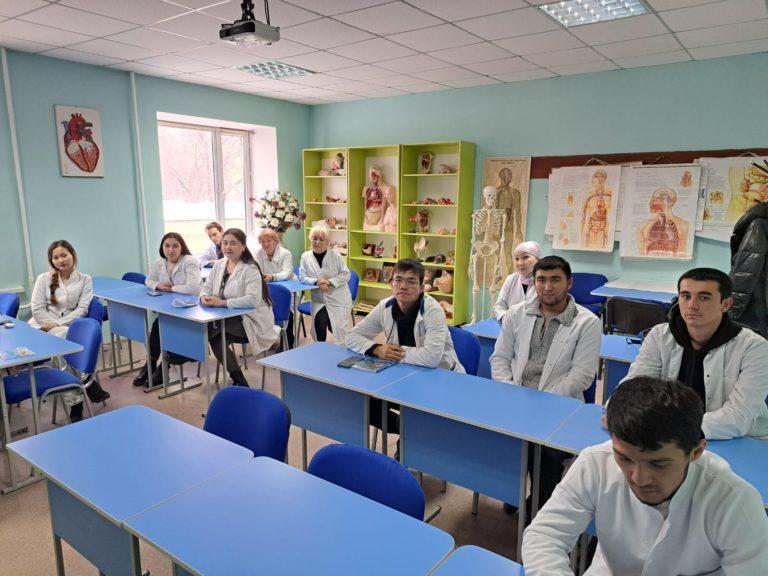 During the meeting, students learned about the causative agents of acute respiratory viral infections (ARVI) and influenza, how to prevent these illnesses, and what to do when the disease has already begun. They also gained insights into when it is necessary to consult a doctor or call for emergency medical assistance.
Throughout the discussion, the most popular pharmaceutical remedies for colds and their symptoms were examined.
Towards the end of the meeting, everyone was introduced to the remedies for ARVI and influenza symptoms manufactured by the Nobel company.