On June, 3, 2022, at 4 pm in a building of Department of Justice of the Karaganda, the presentation of the chairman of republican association of chambers of legal advisers "Kazakstan for Kenes" Farid Bakhtiyar ogly Aliev, on a theme "Development of the concept of the legal speciality, developed by LSG "Kazakstan for Kenes" and legislative initiatives of the organization in the field of development of legal speciality was held.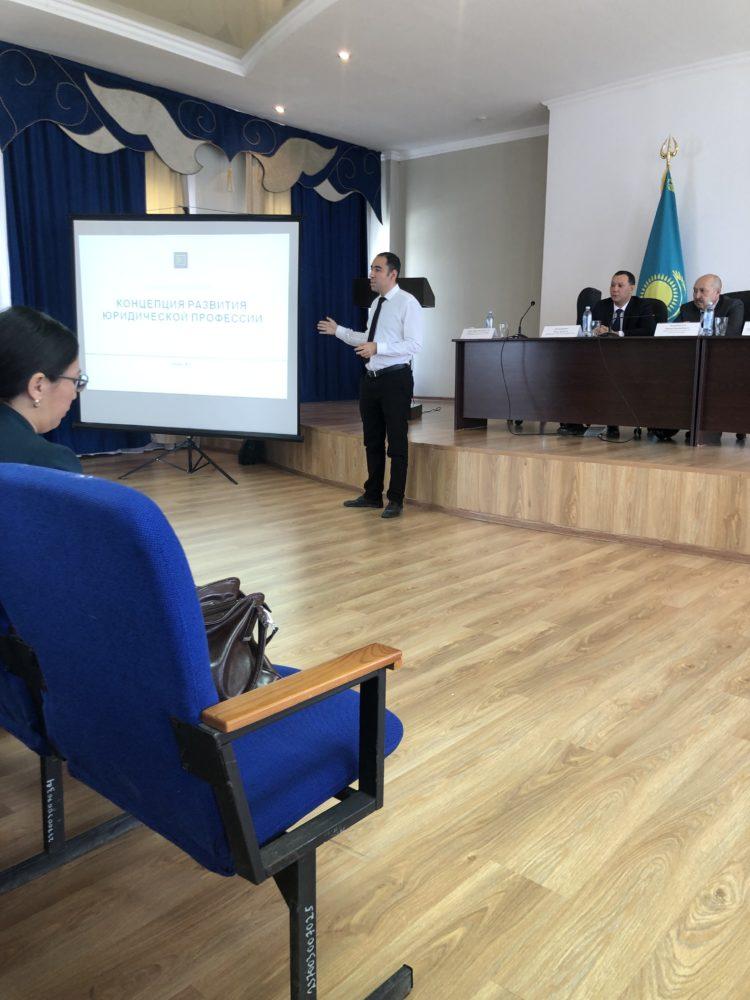 The representatives of the legal public of the city participated in the presentation, in particular, employees of department of justice, lawyers of higher educational institutions, colleges, prosecutors, judges, lawyers, legal advisers, notaries, bailiffs, investigators and many other lawyers of Karaganda.
Akylbek Taybulatovich Kabzhanov, Head of the Department of Legal Disciplines, and Orazaly Ardakovich Zhanzakov, a second-year master student, took an active part from our Academy.