DEAR KAZAKHSTANIS! We congratulate you on the Day of State Symbols of the Republic of Kazakhstan!
On June 4, 1992, the Leader of the Nation Nursultan Nazarbayev approved new state symbols of independent Kazakhstan.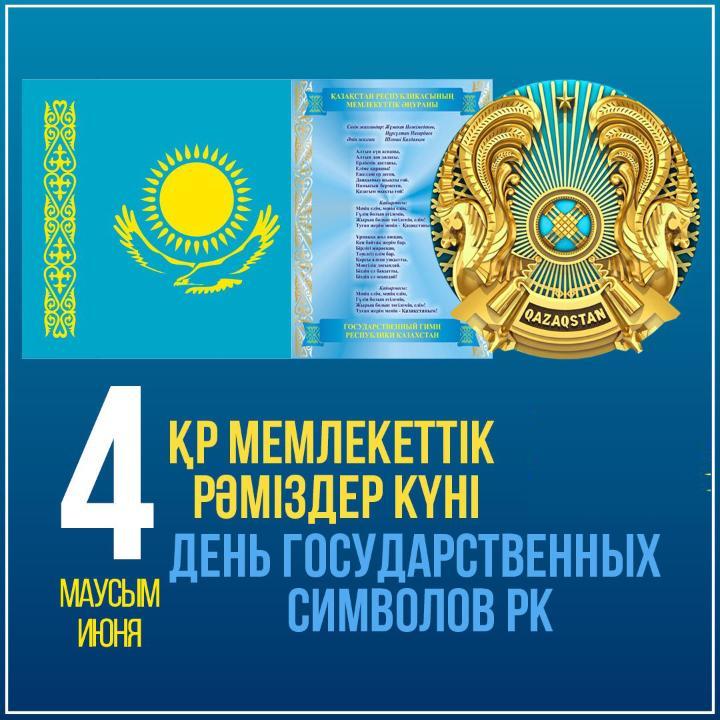 We are all rightfully proud of this holiday, which symbolizes the political stability of the country. The state symbols of the country represent the strengthening of the sovereignty of the country, reflect the values and demonstrate the plans for the future.
The State Flag, Emblem and Anthem are our common heritage, a source of Kazakh patriotism, love for the motherland, deep respect for its history, state language, culture and traditions. We must cherish our symbols and be aware of their significance. More than once Karaganda citizens have hoisted the flag of Kazakhstan in international arena in culture, sport and education.
A worthy future for our independent country requires joint efforts, creative and fruitful work. Kazakhstan's patriotism is a sure guarantee of the country's greatness!
We wish you and your families strong health, happiness, peace of mind and peace, love and joy, success in work, prosperity, stability and prosperity for the benefit of our Motherland – the Republic of Kazakhstan!