On October 27, 2020 the second online lesson with the students of KSU "Gymnasium ¹ 45" was held within the framework of the diploma work "Paleontological component in extracurricular activities in English lessons" by a student of ZIN-18-1k Makarovskaya Polina.
During the first lesson the students got acquainted with the new vocabulary on this topic and received homework – to learn words. The test was carried out with the help of chat in Zoom, taking part in the game "Chat race" – the organizer dictated the words in Russian, and the students had to print the translation in English at speed.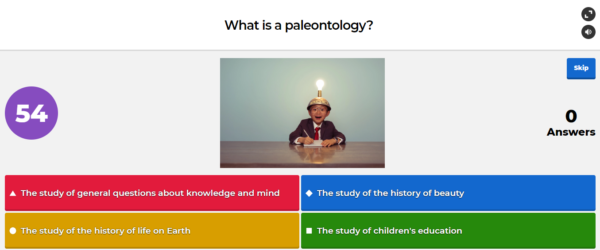 At the next stage, there was a demonstration of "Paleontology" presentation, the definition of the term and its main resources were announced to the students.
Then with the help of Ted Ed platform the work with video on the topic "What is a project?" was organized, during which the participants learned the main characteristics of project activity and its differences from everyday activities.
In conclusion, an interactive game (kahoot.com) was held to consolidate new information, as well as to test the material assimilation.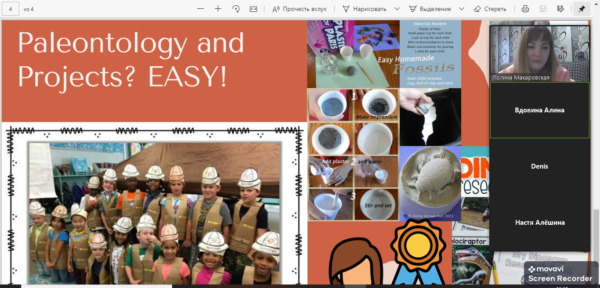 The work will continue.
Polina Yurievna Makarovskaya, a student of ZIN-18-1k group.
Anna Kalizhanova, a lecturer of the Department of the Institute of Nuclear and Metallurgical Engineering.