09.01.2023 on the Zoom platform, an online seminar on the topic "Emotional intelligence" was held with the organization of Kaldybayeva Aigul Kudaibergenkina Candidate of Chemical Sciences, Associate Professor of the Department of Pharmaceutical and Toxicological Chemistry, Pharmacognosy and Botany of the school "Pharmacy" Kazakh National Medical University named after S.Zh. Asfendiyarov.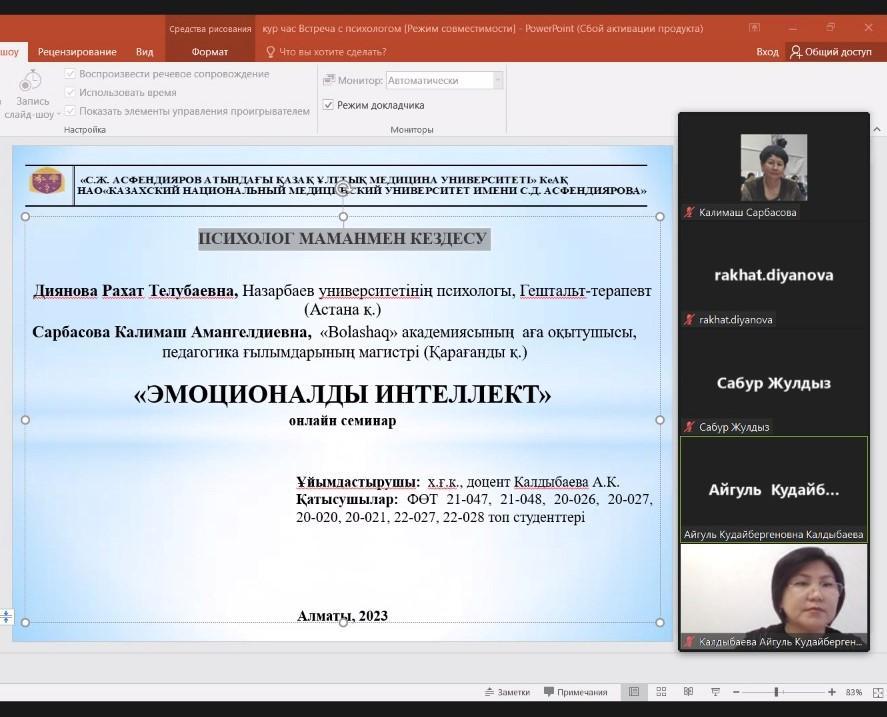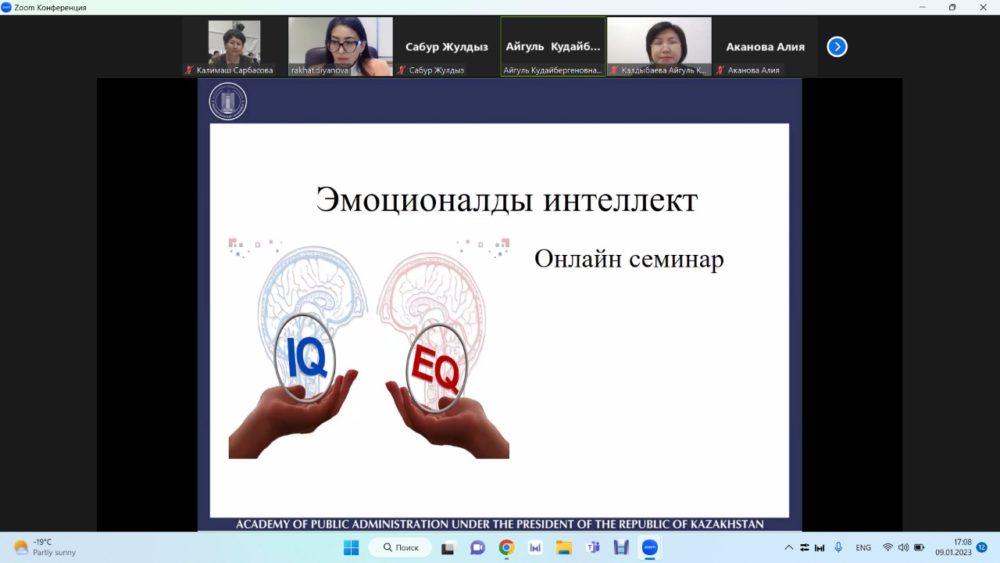 In the online seminar on "Emotional Intelligence", senior lecturer of the Bolashaq Academy, Master of Pedagogical Sciences Sarbasova Kalimash Amangeldiovna (Karaganda) and psychologist of Nazarbayev University, gestalt therapist Diyanova Rahat Telubaovna (Astana) held a lecture. "Either you control your emotions, or they control you. Behind every strong emotion there is motivation for action.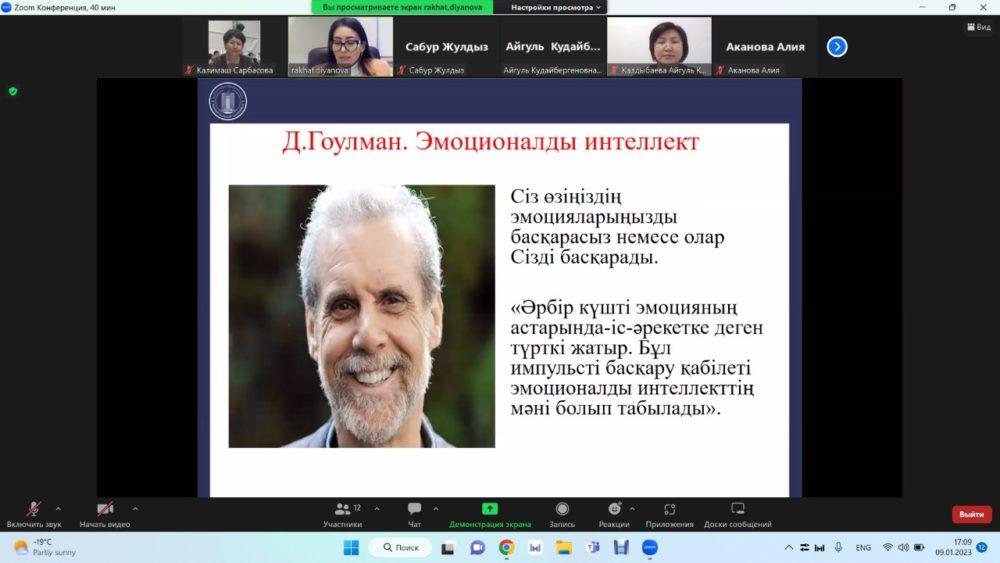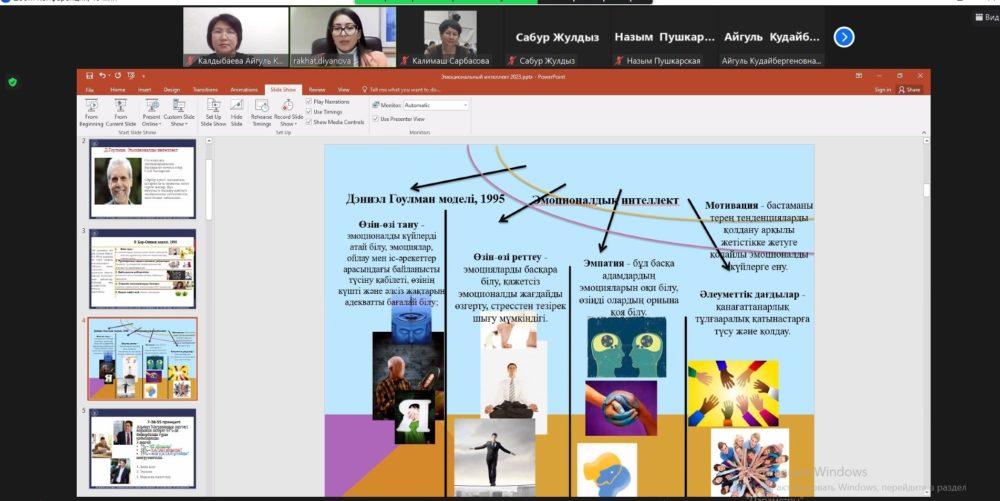 The ability to control this impulse is the essence of emotional intelligence. Emotional intelligence (EI) is the ability to perceive, track and evaluate emotions. The ability to express and control emotions in relationships with people at work is very important. But the ability to understand and respond to the emotions of others is also important. Psychologists call this ability emotional intelligence, and some experts say that it may even be more important than intelligence (IQ) in achieving success in life."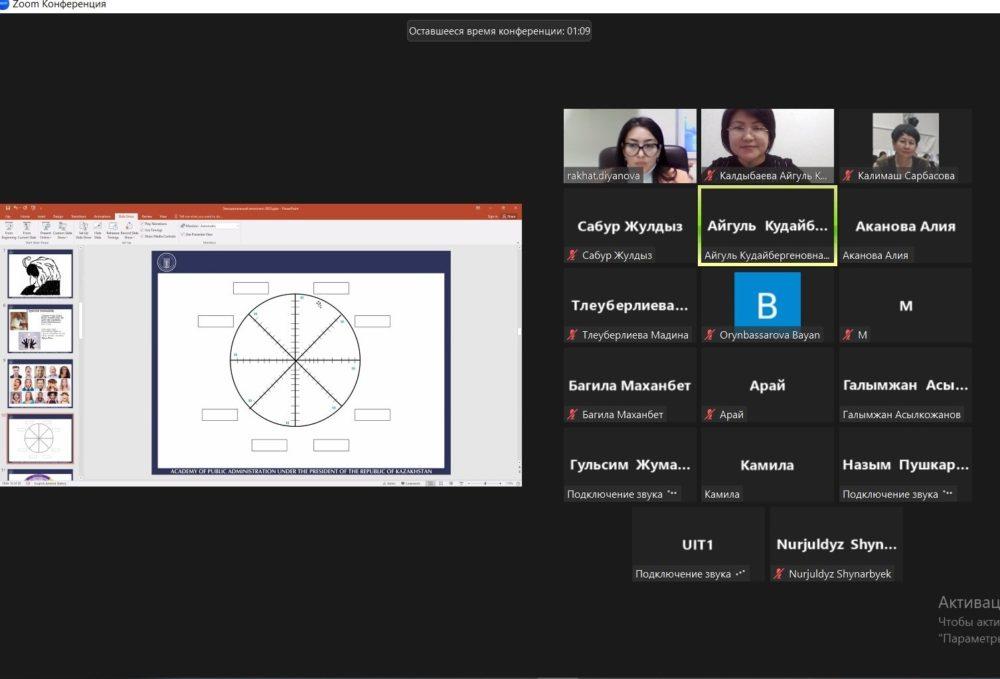 The participants of the online seminar discussed the development of the direction of effective communication and activity "Emotional Intelligence", got acquainted with the main components of this direction, the importance of understanding your emotional state to achieve a positive result. Students actively participated in the exchange of opinions and raised their concerns. The seminar was very interesting. The participants stressed the necessity and importance of such seminars aimed at jointly solving problems arising in life.