February 18, a senior lecturer of the Department of Legal Disciplines Nurtayeva D. B. held a meeting with students of the 1st year on the theme: "My profession is my pride" within the "Rukhani Zhangyru" program. At the meeting was invited the head of the Center for scientific research and postgraduate education c.s., associate professor Serimov E. E.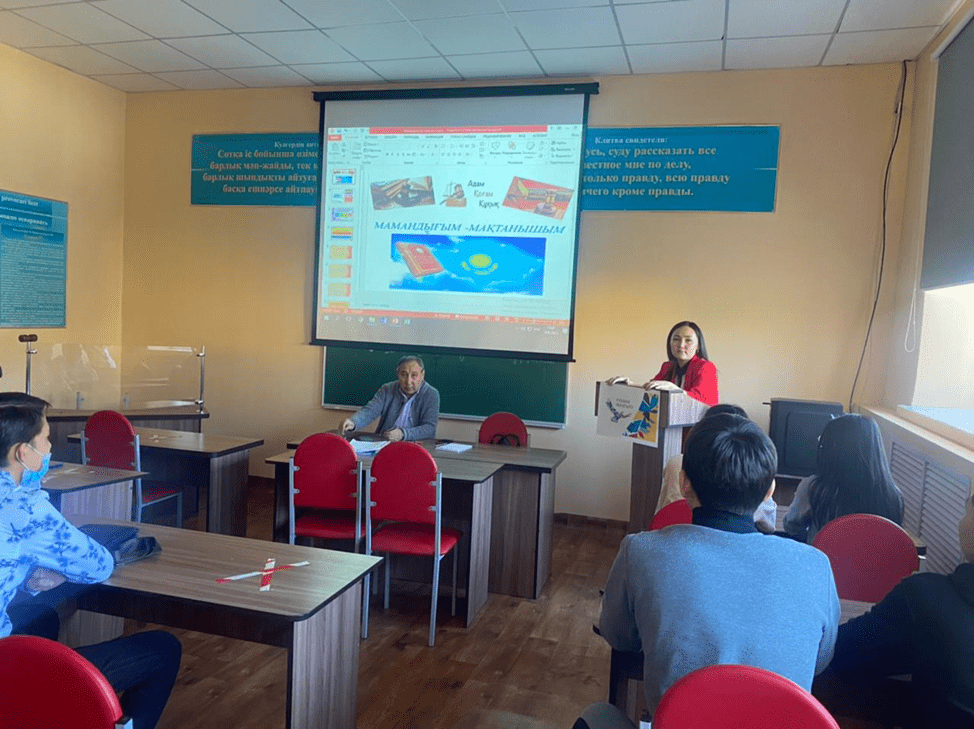 The aim of the meeting was to form students' own opinion on the chosen profession, the ability to freely express their thoughts, to respect other people's opinion, to instill systematic thinking.
To choose a profession, a young person must first of all define himself, his aptitudes. On this basis, students expressed their opinion on the specialty of their choice.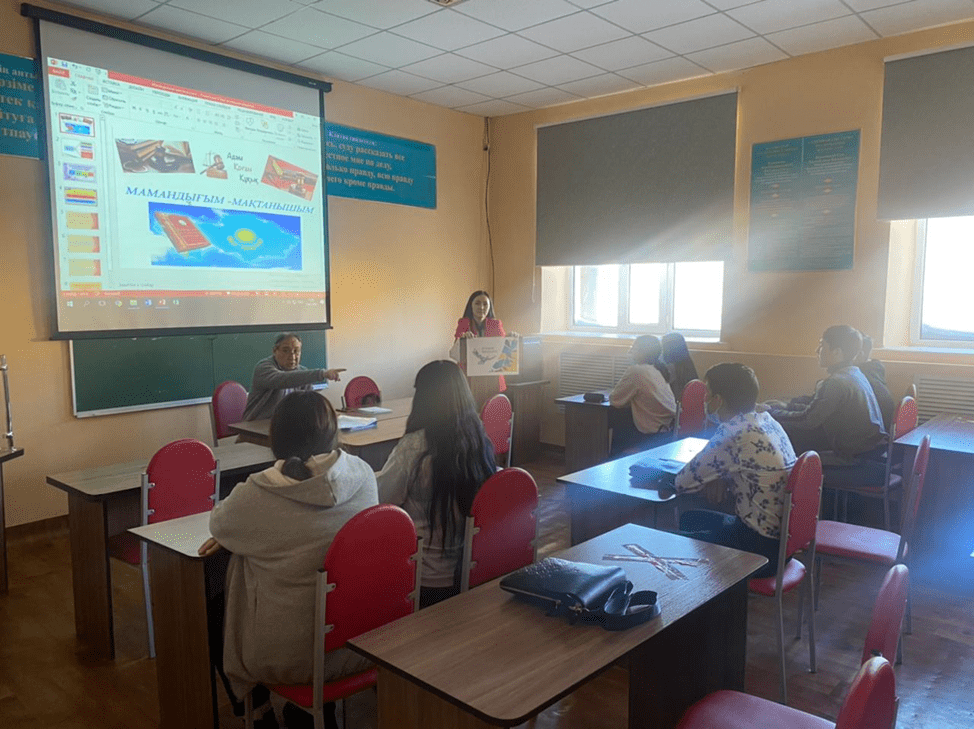 Being one of the most demanded professions for today – a lawyer's profession. Userbaeva Zhanargul, a student of the group U-21-2, wants to become a qualified lawyer and protect human rights and freedoms. Dyusembekova Venera expressed her pride in her chosen profession and plans to work in the internal affairs bodies.
The students said that they had not made a mistake in their choice of profession and would like to work in their specialty in the future.
Law is the most demanded and rapidly developing profession in modern society. Therefore, after analyzing the opinions of students, we can say that they made the right choice of profession.