On June 1, 2023, the Bolashaq Academy was visited by a delegation of scientists representing the National Archives of Finland – Professor, Head of the Department for Development and Relations with the countries of the former USSR and the Baltic States, head of the project for the search and digitization of documents related to the history of Finland Dmitry Frolov; scientists-research project "Finns in Russia 1917-1964" Doctor of Historical Sciences, Ira Janis-Isokangas and Aappo Kyahenen. Rector of the Academy "Bolashaq" Candidate of Law, Associate Professor Rysmagambetova G.M. I met with the researchers and answered their questions about this project.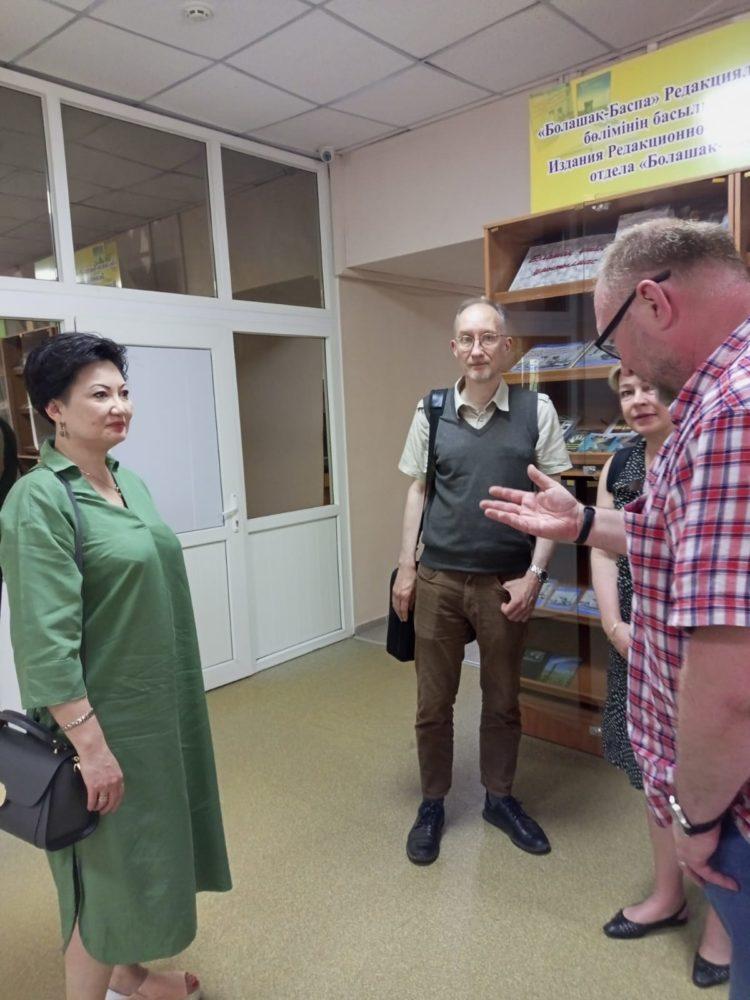 To date, within the framework of the project "Karlag: memory for the future", more than 40 volumes have been published in 3 languages (including in electronic format) in the following areas: research activities on the study of correctional labor and special camps in the territory of the Karaganda region; collections of articles, reports and materials of international and republican conferences; demonstration and photo albums; memoirs of prisoners of camps; research of the history of camps on the territory of Kazakhstan; lists of prisoners of war on a national basis, as well as confessional grounds (clergy); the scientific and cultural heritage of the repressed; the tragic fate of the Kazakh intelligentsia; the ruined lives of the children of prisoners of Karlag – innocent victims of the Great Terror; the press of Karlag; works of art by contemporary authors related to the topic of Karlag.
As the delegation of scientists from Finland notes: "The National Archives of Finland has great respect for the work on perpetuating the memory of the repressed and prisoners of war, which has been carried out by the Bolashaq Academy for many years. Our delegation appreciated the books that have been published on this topic. We hope that our visit to your university will be the first step in the long path of scientific cooperation between our countries. Finland and Kazakhstan are united by many common pages of history. Thousands of Finns were on the territory of Kazakhstan in the 1930s – 1950s. Hundreds of Kazakhstanis died in Finland during the Second World War. The study of the joint history of our countries deepens the understanding of the history of the XX century.
We are grateful for the opportunity to meet our Kazakh colleagues, for the warm welcome that was given to us on the land of Kazakhstan. During our meeting, we were lucky enough to discuss common topics of interest to us and outline new vectors of joint cooperation."