On October 28-29, 2021 Vice-rector for strategic development Rysmagambetova G.M. took part in the IV Annual Eurasian forum on quality assurance in higher education on the theme: "Internal quality assurance system of higher education institutions in the changing world".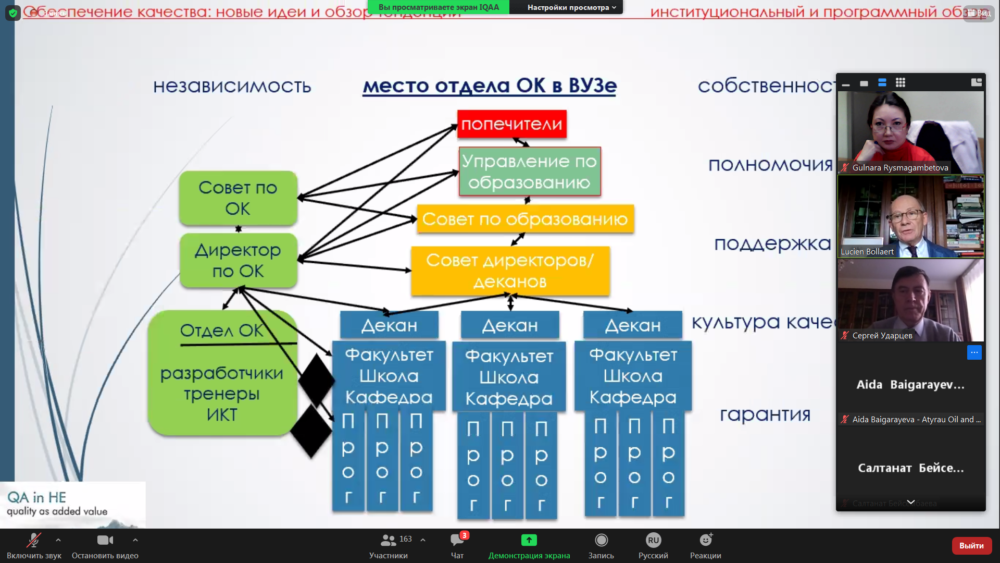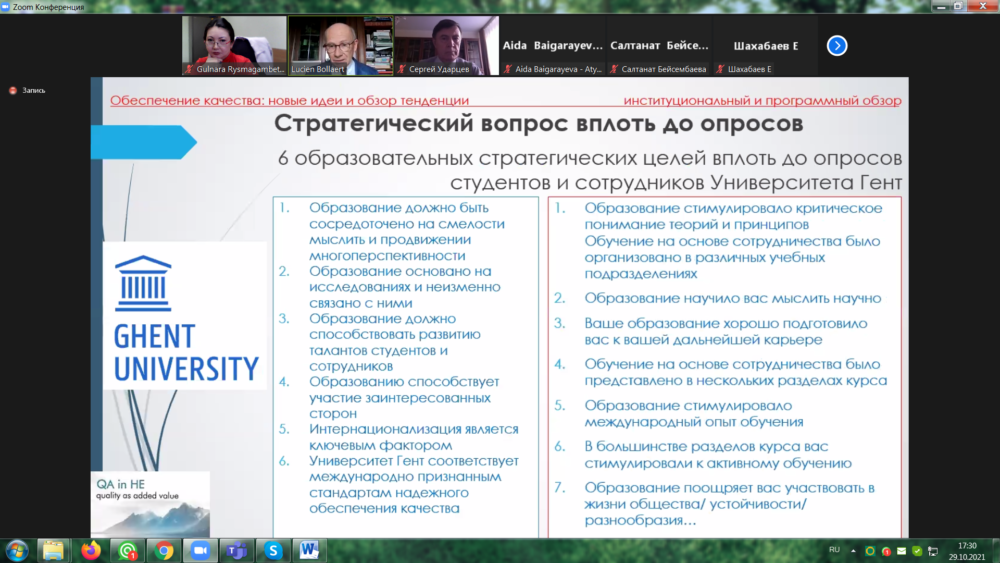 The purpose of the forum was to develop the culture of quality in higher education institutions among university managers, administrators, faculty, students and stakeholders of higher education institutions by discussing and developing effective internal quality assurance system in higher education.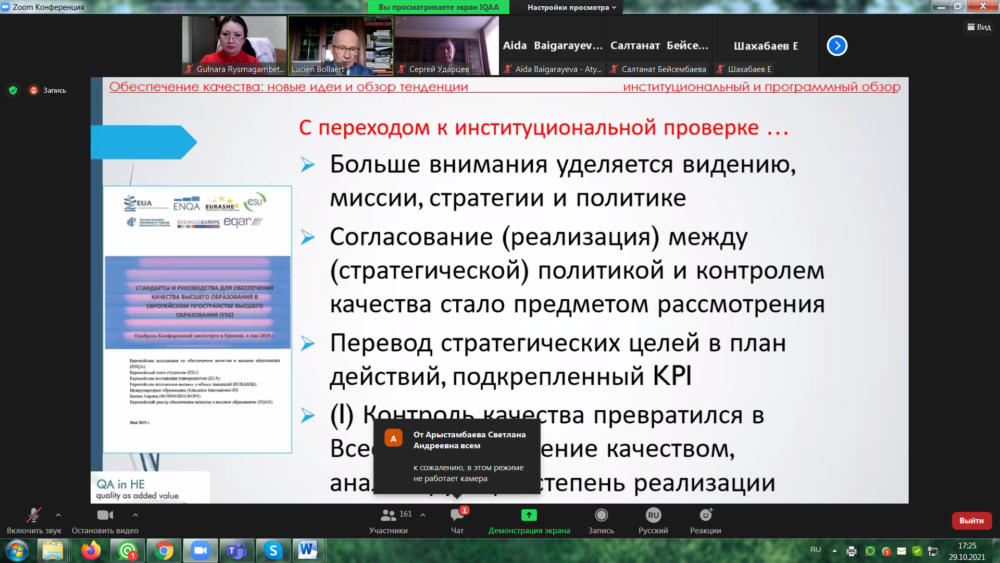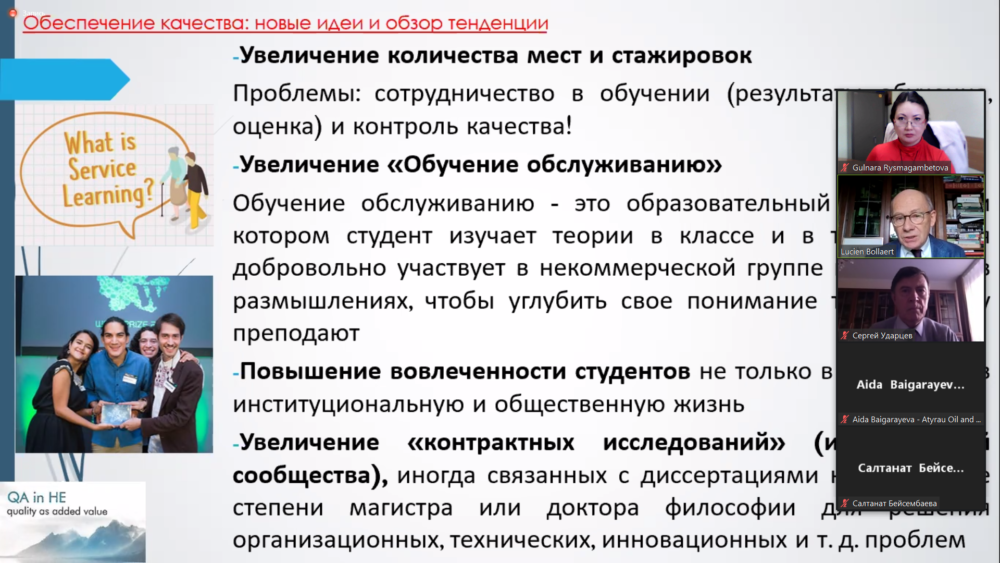 Leading experts from foreign accreditation agencies and higher education institutions from the UK, Austria, Germany, Spain, Lithuania, Belgium, Estonia and Azerbaijan took the floor.