On February, 7th, 2022 in walls of the Karaganda academy of MIA RK of B.S. Beisenov the international scientific and practical conference on a theme: "Criminalistic and criminal procedure science: the modern condition and tendencies of development" devoted to 70-year anniversary of professor Nurgaliev Bakhyt Moldatyaevicha passed.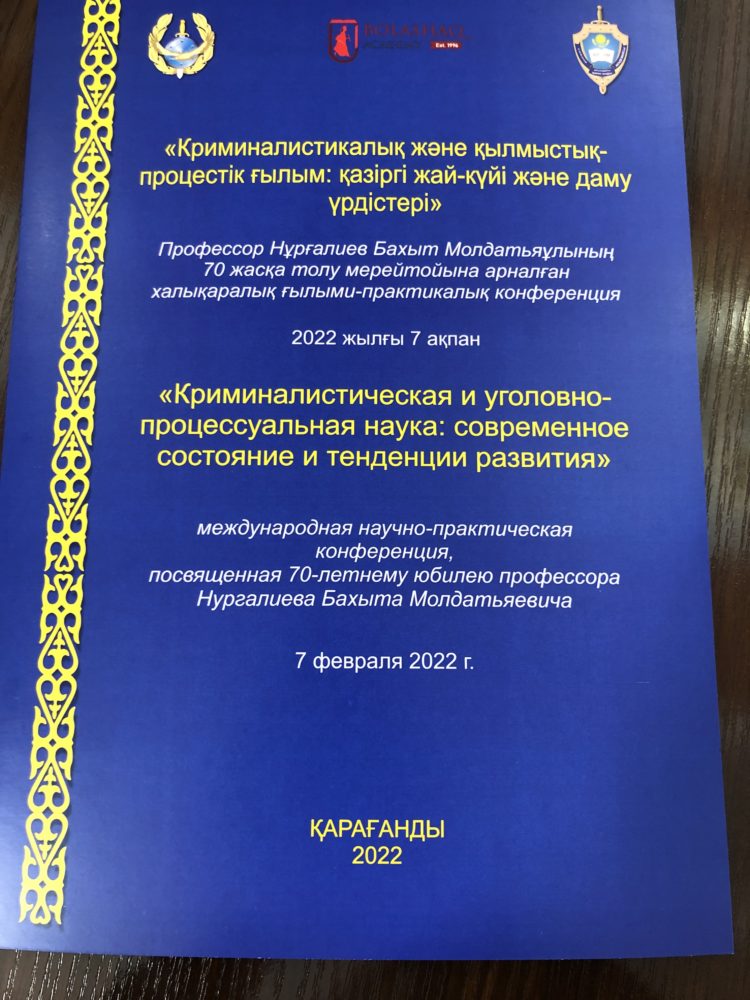 Bakhyt Moldatyaevich from September 2009 to the present time works in the Academy "Bolashaq" in various positions, but invariably as a professor of the chair of legal disciplines, he was Director of the Research Institute of Legal and Comparative Studies, Dean of the Faculty of Law and is currently the leading researcher of the Center for Legal and Comparative Studies of the Academy.
During the conference along with traditional congratulations to the jubilee a number of actual problems of modern criminalistics were discussed. In particular, such problems as problems of pre-trial investigation practice, problems and perspectives of digitalization of the investigation process, the use of unconventional methods of criminalistics in revealing and investigating crimes.
The conference geography was most extensive. Prominent scientists from our country, near and far abroad took part in the work, in particular, there were colleagues from the Republic of Poland, the Russian Federation, the Kyrgyz Republic, etc.
Professors Arystanbekov M.A., Kabzhanov A.T., Rysmagambetova G.M., Serimov E.E., Ospanova G.S. took part from our Academy.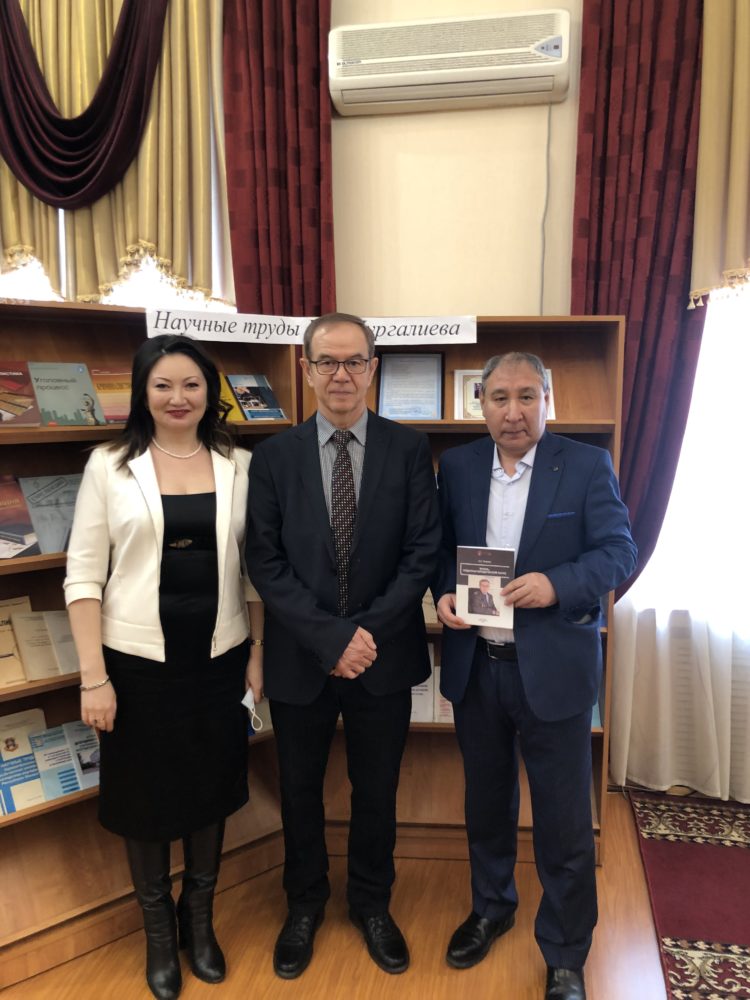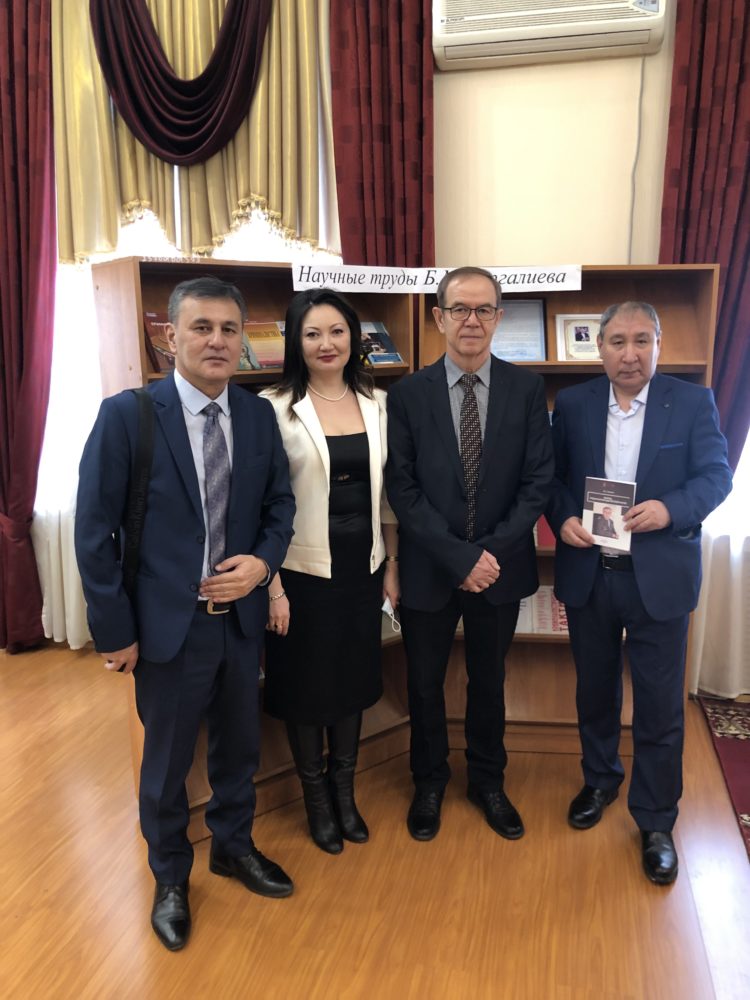 Academy "Bolashaq" assisted in the publication and duplication of biographical publication Ualiev K.S. "Life, given to the legal science".
The department's staff separately provided their assistance in conducting such a serious and large-scale event within the walls of the university where Bakhyt Moldatyaevich studied and worked for many years!
Taking advantage of the situation we would like once again to congratulate our esteemed professor with another anniversary and wish him creative longevity and great achievements in the modern science of criminalistics!