There was an open seminar by the head teacher of the department of preschool and primary education Bondarenko Veronica Vitalievna in the group DOV-18-1 on "Methodological work in the preschool organization.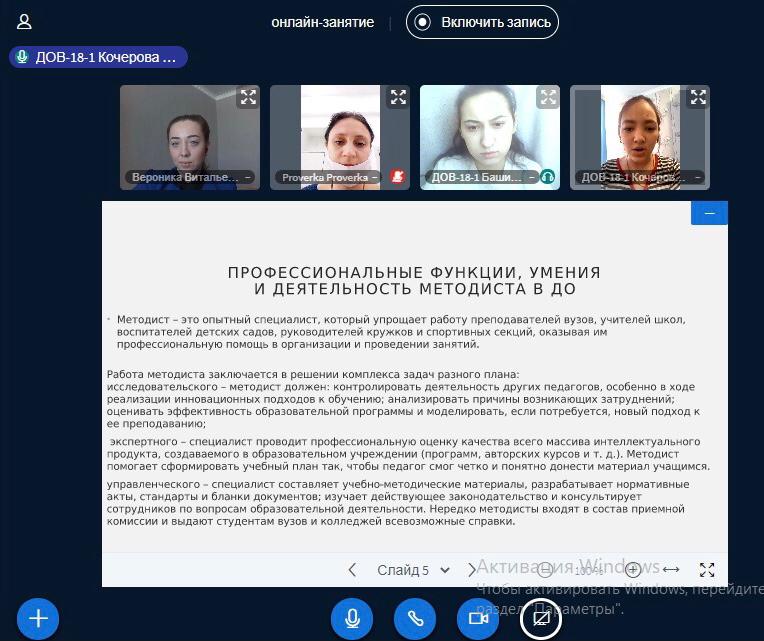 The methodical work itself assumes the integral, based on achievements of science, an advanced experience and the analysis of difficulties of teachers, the system of the actions directed on increase of skill of each teacher, on generalization and development of creative potential of collective, on achievement of optimum results of formation, education and development of children. In accordance with this, in the kindergarten is a complex process of updating the content, forms, methods, and structure of the methodological work.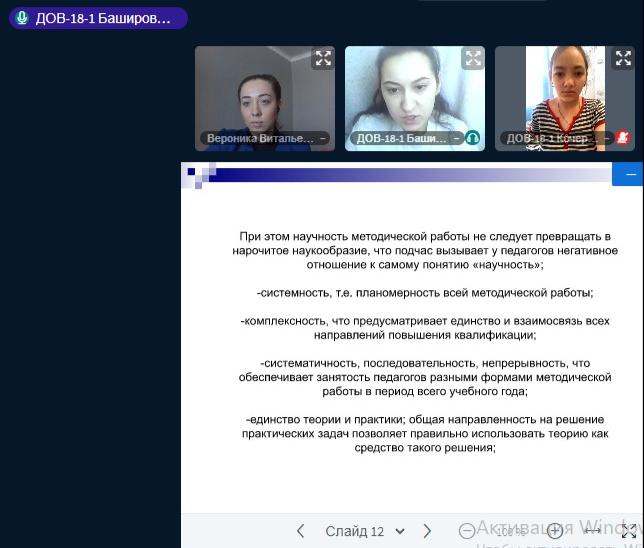 Veronika Vitalievna showed active interaction and fruitful work with the 3rd year students. The methodologist of mini preschool center "ABC" in Karaganda city Nadezhda Popova was also invited to the seminar. Within the limits of the lesson Nadezhda Aleksandrovna answered the questions of the students, shared her practical experience.
Thus Veronika Vitalyevna managed to diversify the form of the online-lesson, to include students in the process of the lesson. Students consolidated their theoretical knowledge, fulfilled and defended the tasks and had the opportunity to get practical advice from the current specialist. Today, the actual level of methodological work in a preschool institution becomes one of the most important criteria for evaluating its activities.