On February, 9th students of Academy Bolashaq within the limits of the pilot project "Art for all" have visited the Karaganda regional historical museum.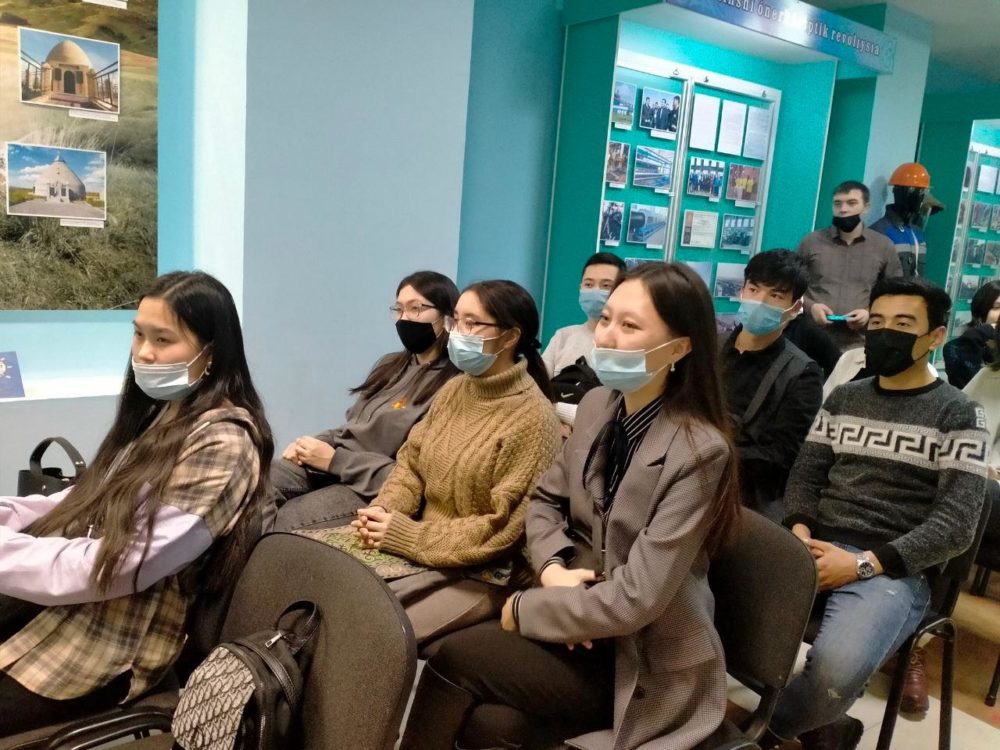 The students saw that the exposition of the museum is located in 16 halls and that each hall includes a group of exhibits on a certain theme. Here the various subjects connected with an origin of life on a planet, archeological finds and paleontologic exhibits of XVIII-XV centuries BC, flora and fauna of Kazakhstan, including rare enough kinds of plants and animals are presented. We got acquainted with the hall, which tells about traditional Kazakh society, about ethnography and arts and crafts, about construction and development of the city and the coal basin, about cosmonautics, about the first explorers of the region: Rusakov, Gapeev, Satpayev, and the founders of Kazakh statehood: the "Alash" autonomy and the "Alash-Orda" party with the leaders Bukeikhanov, Baitursynov, Yermekov and Dulatov. They visited the hall with 100 seats.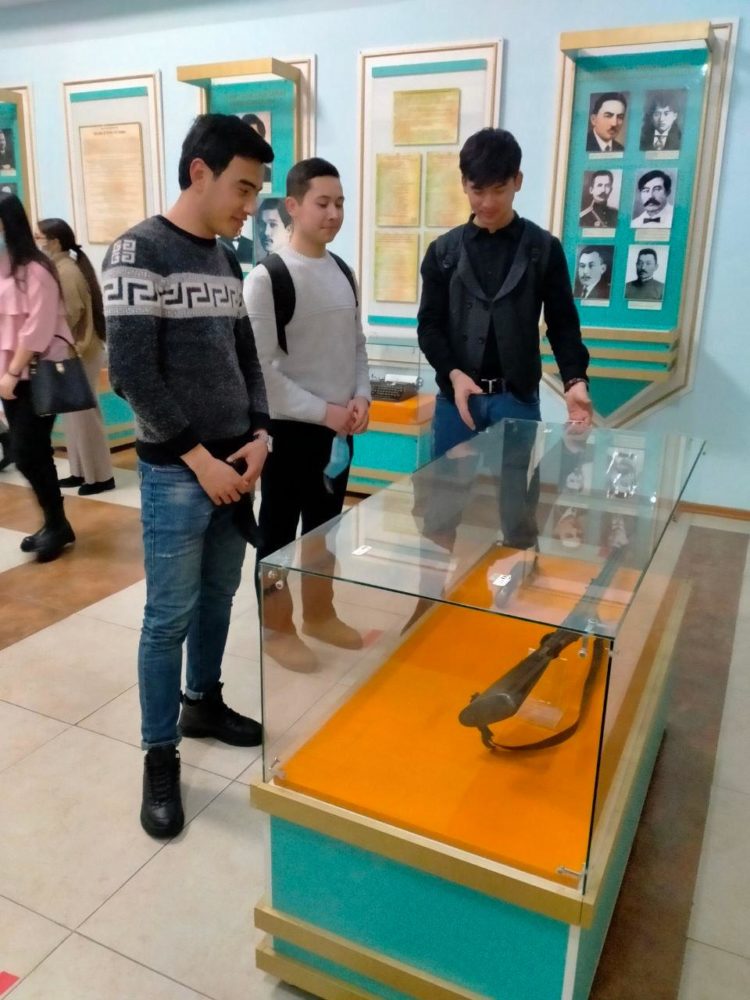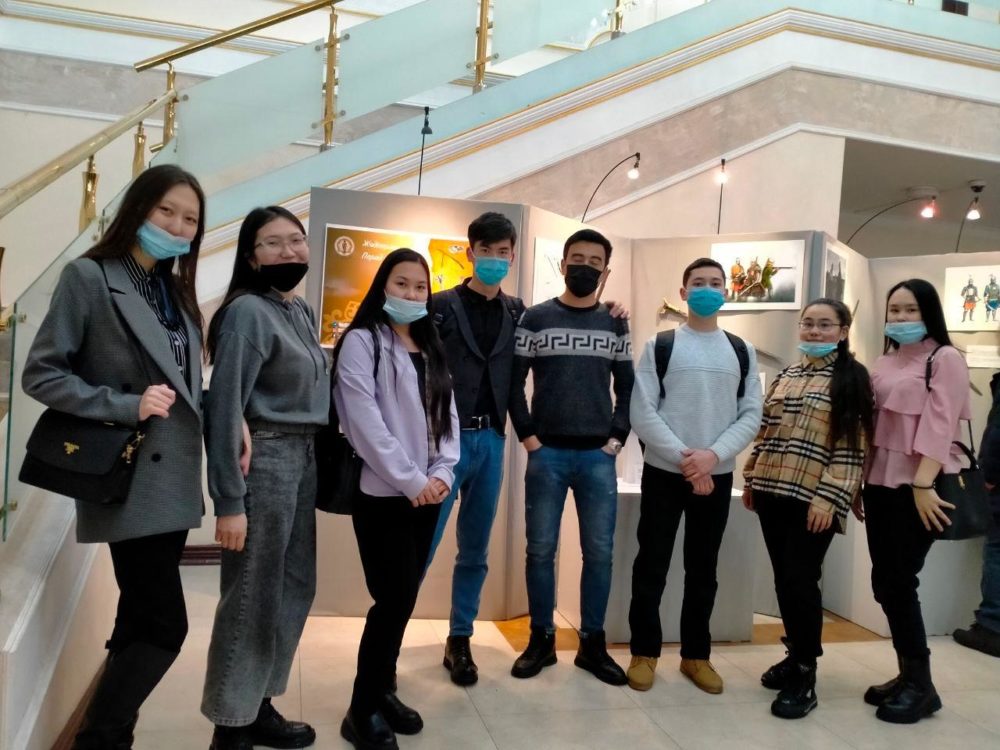 The special attention should be paid to the fact that the visit to the museum had a positive impact on the students, because they correctly understand the specificity of the museum as a repository of the original monuments of material and spiritual culture and the specificity of museum information.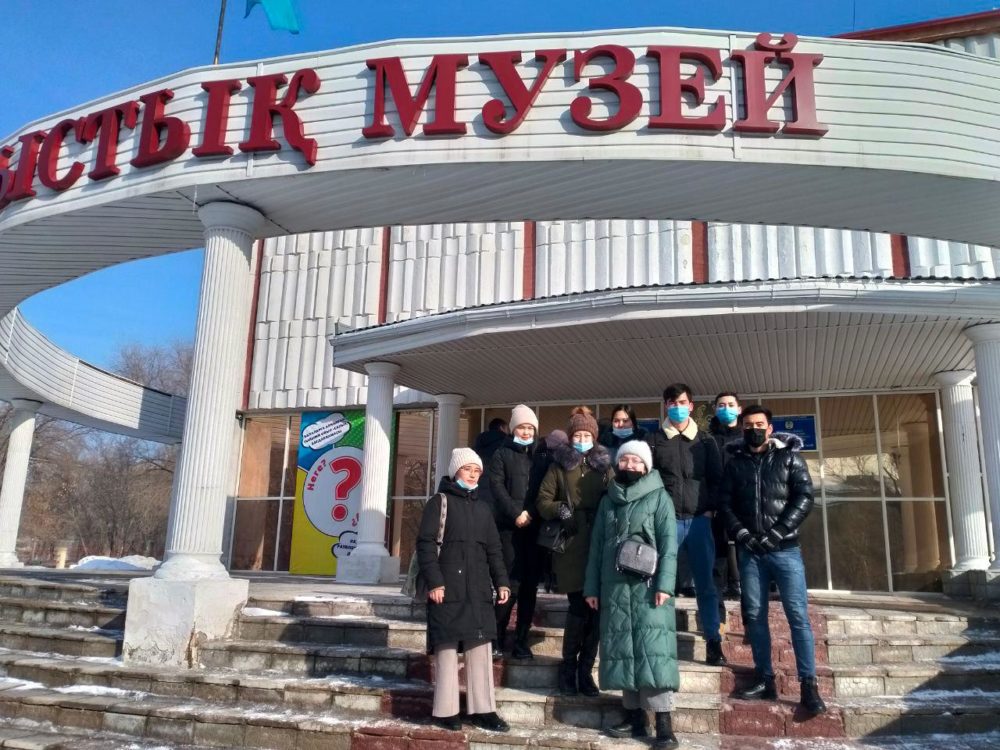 The students were satisfied with their visit to the local history museum.