On 23.02, a curatorial hour was held on the topic "Youth against alcoholism, tobacco smoking and drug addiction", students of 1,2,3 courses took an active part. The speakers were 2nd year students: Nuray, Zhibek, Vladlen; as well as 3rd year students Yana and Silara.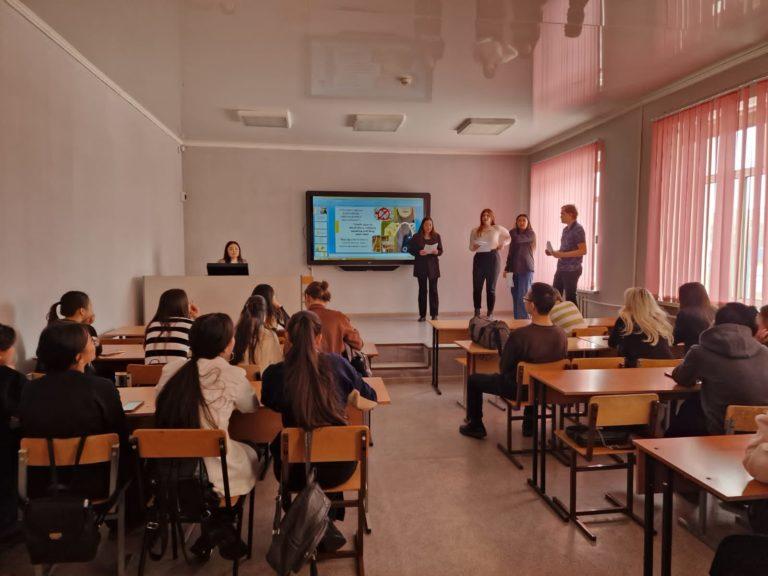 The purpose and objectives of the curatorial hour:
Purpose: promotion of a healthy lifestyle, discussion of drug addiction problems, formation of students' negative attitude to bad habits
Tasks of the curatorial hour:
to form students' idea of drug addiction as a disease;
Create informative conditions for the prevention of the first drug use, for the formation of skills to resist life difficulties and the influence exerted by other people;
to promote the education of students' personal resistance to drug temptation, promotion of a healthy lifestyle;
contribute to the formation of motivation for a healthy lifestyle.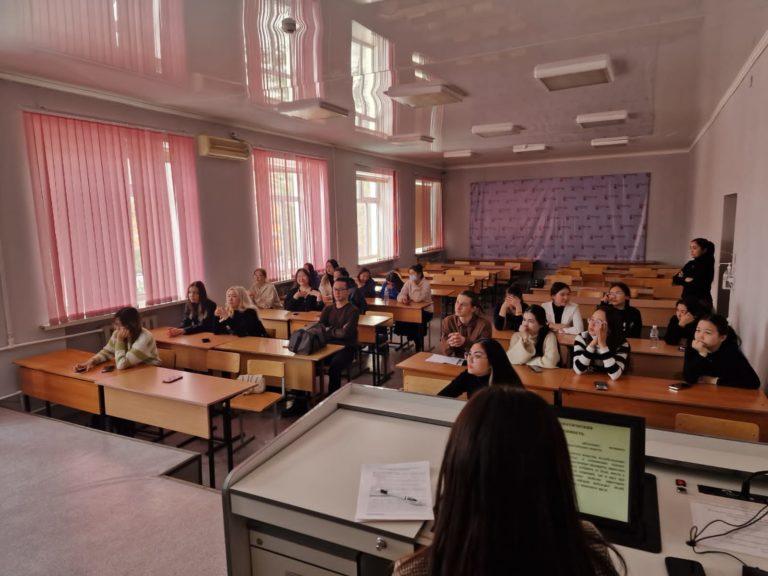 The students were informed about the dangers of substance abuse and their prevention.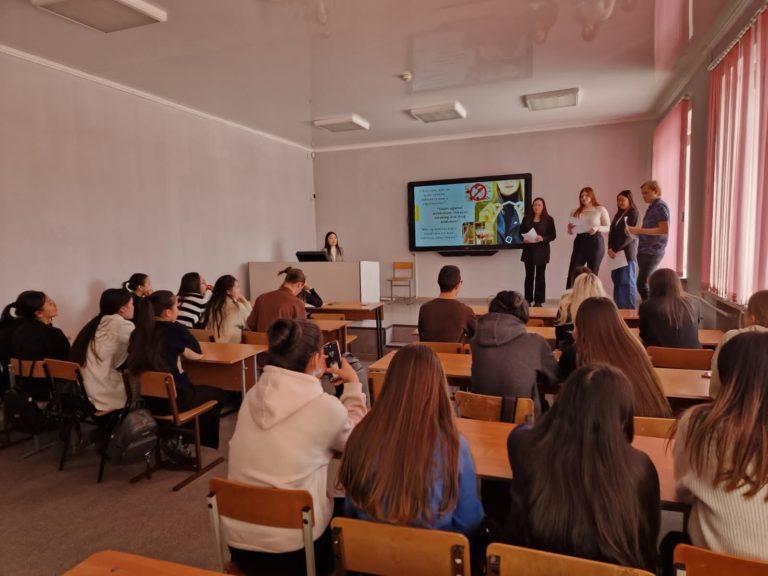 At the end of the curatorial hour, we conducted a quiz, the team that scored the most points on the questions received a prize!