On April 29, 2021 the department of Foreign languages and intercultural communication held the curatorial hour on the theme "The sacral geography of Kazakhstan" online at the platform Zoom. This curatorial hour was spent within the limits of the program "Rukhani kazyna" on realization of the special project "Spiritual sanctuaries of Kazakhstan" where nowadays the questions of creation of projects "Sacral geography of Kazakhstan" and "Tugan zher" proposed in the program article of the President "Look into the future: modernization of public consciousness" are studied.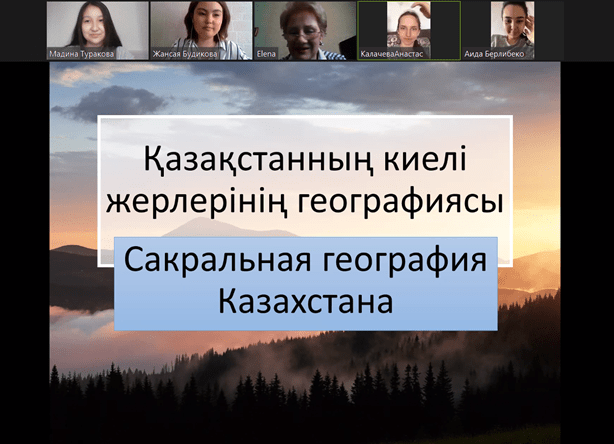 The students got acquainted with the materials of "Sacral geography of Kazakhstan", which includes 10 objects of World heritage of UNESCO, and ancient cities of the country.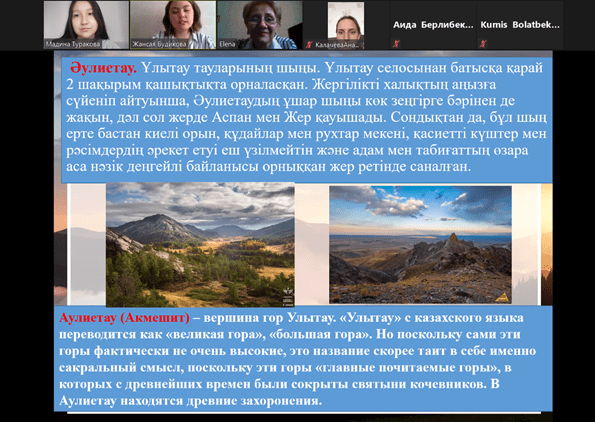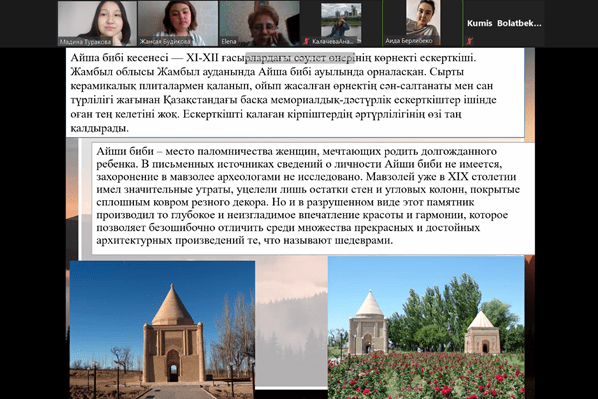 And at the end of the curatorial hour we had a small quiz to check the information learned, and students gave feedback, answering the questions about what sacred place they were most interested in and what holy place they would like to visit.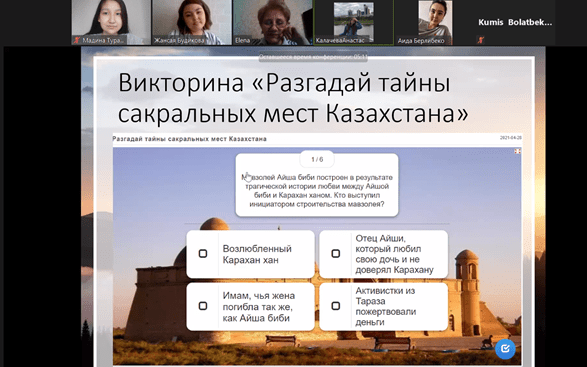 Let us note that the younger generation must remain the bearer of their native culture, it must be enriched, but not depersonalized. The future of society is in the hands of young people. After all, they are the future masters of our Motherland. Their hearts should burn with selfless love for the Motherland, for the historical places of their native land, and the study of Sacred places contributes to the development of this feeling in the hearts of the younger generation.