The discipline "Business Foreign Language" plays a major role in the professional training of students of the educational programme "Foreign Language: Two Foreign Languages". The future teacher of two foreign languages will not only use this knowledge in a language class or elective. He or she can act as an initiator of a startup, teach school or college students teamwork, startup skills, develop their ideas, innovative, logical and strategic thinking.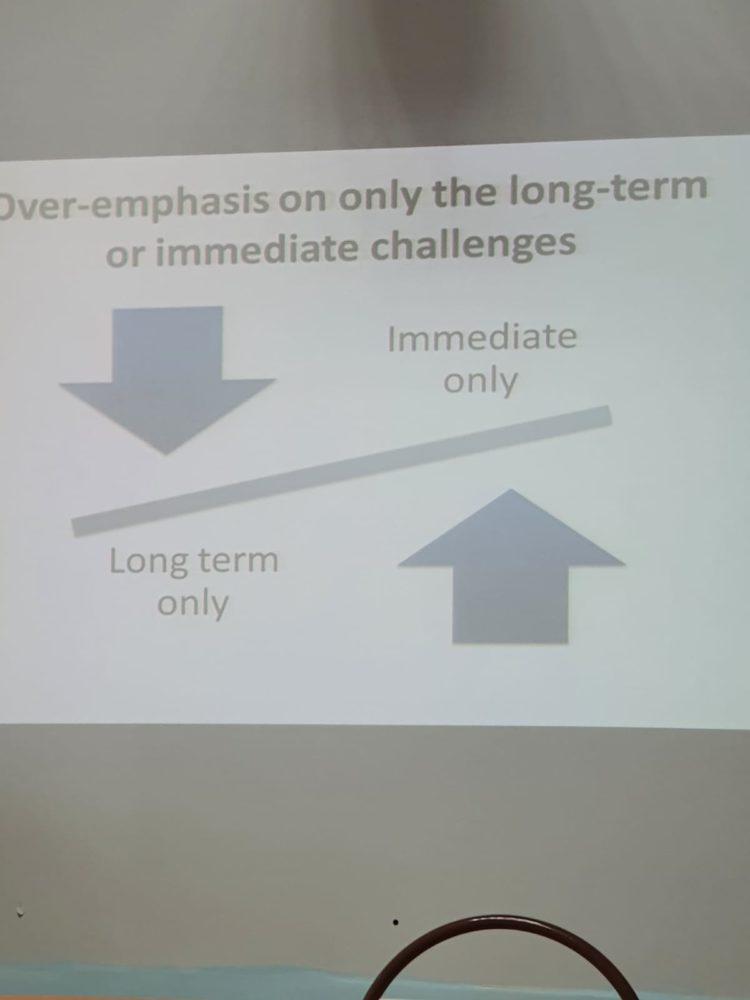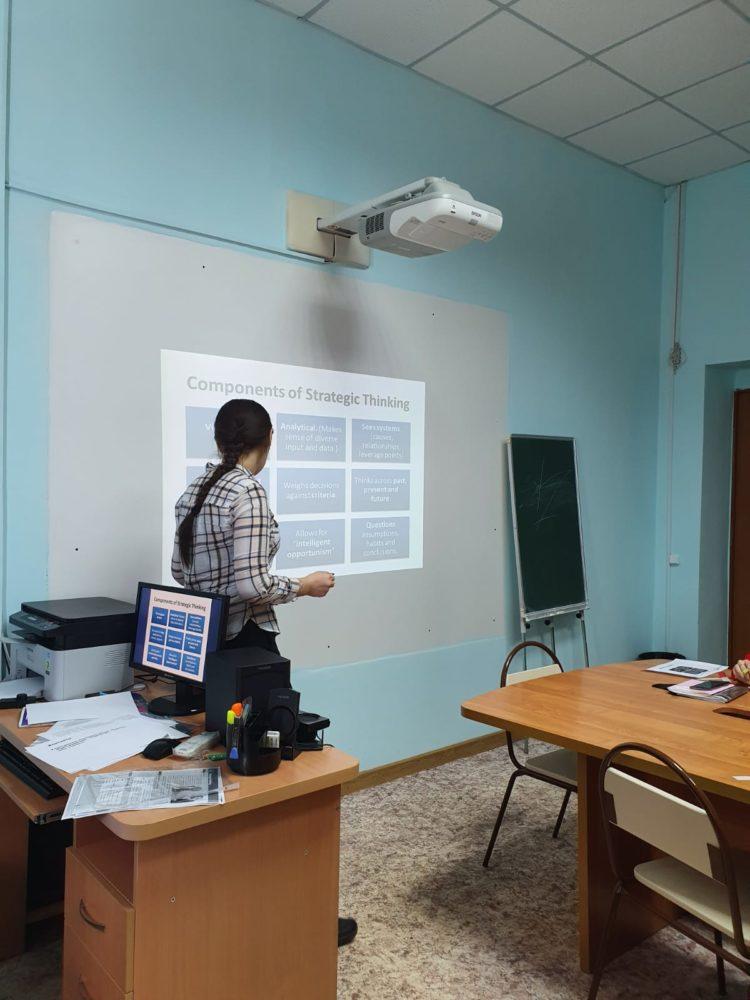 Today's lesson by Madina Abdresheva, the teacher of the Department of Foreign Languages and Intercultural Communication, in the group IN-19-1,2k was devoted to the analysis of the content of strategic thinking in the English literature. Students actively used new vocabulary in speech, took part in discussion on a theme set by the teacher, put forward hypotheses, offers, considered their strengths and weaknesses. Each student was an active participant in the learning process. The short business game helped to reveal the level of the students' knowledge of a business foreign language, understanding of the term "strategic thinking".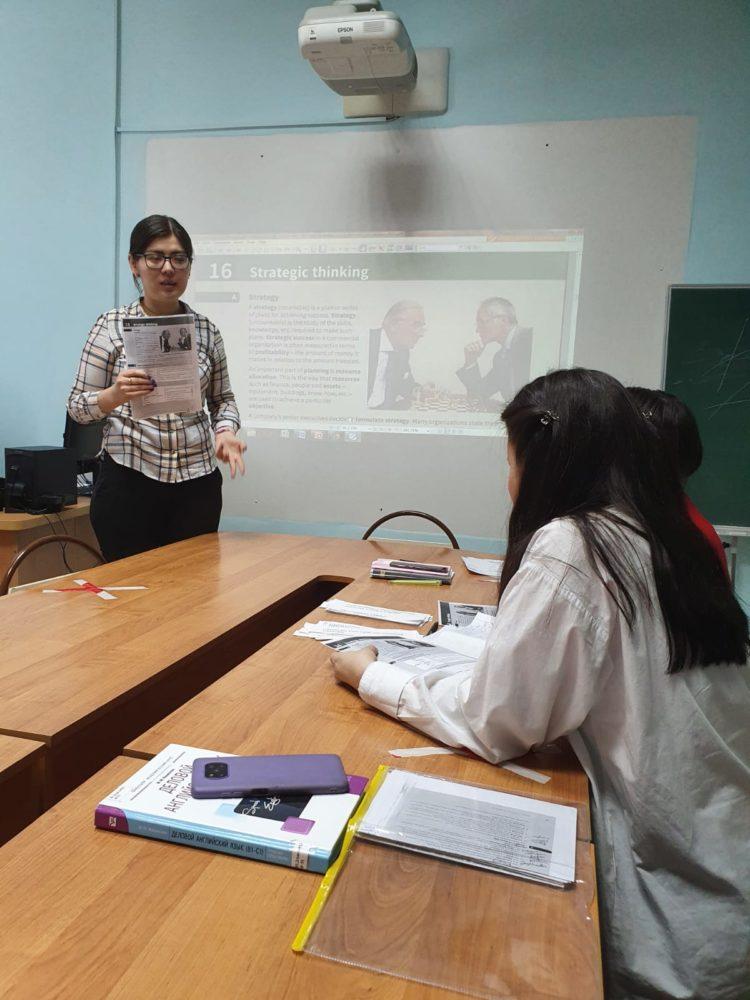 Students demonstrated a rather high level of proficiency in reading a profile text in a foreign language, speaking it, maintaining a dialogue, reacting to questions, seeing a problem and searching for ways of its solution. The content of the practical session was in line with the goal stated at the beginning of the session. The students enjoyed the new knowledge gained. Our colleagues from the department and the academy who were present have noted the high methodical level of the lesson of the young teacher, the excellent command of language and methodology of foreign language education. Thanks to our colleague for the opportunity to see the results of her work during the semester.
Department of Foreign Languages and Intercultural Communication
.