April 15-16, 2022 the International Scientific Conference of undergraduate, graduate students and young scientists "Lomonosov-2022" was held at the Kazakhstan branch of the Moscow State University named after M.V. Lomonosov.
During the plenary session, held on April 15 at the conference hall of the Gumilev ENU, guests and participants were welcomed by the Rector of the Lomonosov Moscow State University, Full Member of the Russian Academy of Sciences V.A. Sadovnichy, Director of the Kazakh branch of Moscow State University, professor emeritus of Moscow State University A. Sidorovich; senior fellow of the Department of Social Research, Kazakhstan Institute for Strategic Studies under the President of the Republic of Kazakhstan, MA in Economics A. Alshanskan, dean of the mechanical and mathematical department of the Kazakh branch of Moscow State University.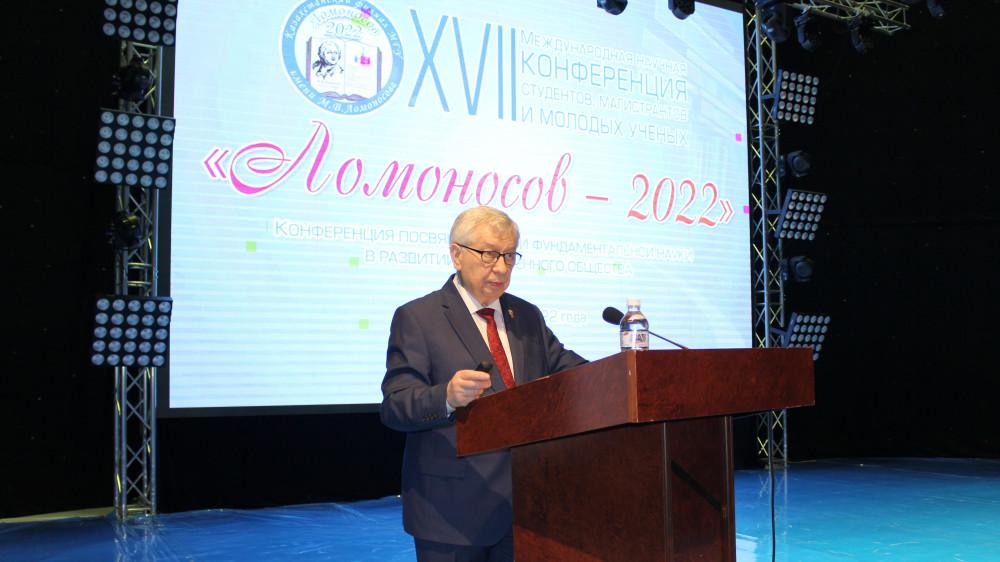 The conference "Lomonosov-2022" was devoted to the role of fundamental science in the development of modern society, and was timed to 20th anniversary of the opening of the Lomonosov Moscow State University branch in Nur-Sultan (Astana), which determined the leading message and themes of the conference.
Passing the preliminary rigid selection of candidates on behalf of our Academy with the report on "Youth unemployment and its impact on national competitiveness" made by a student of "Jurisprudence" department, group dU-20-1c Daniyar Zhanabayev in the section "Development of modern economic science and the formation of a new economic course," it is worth mentioning that the section leader was the director of Kazakhstan branch A. Sidorovich.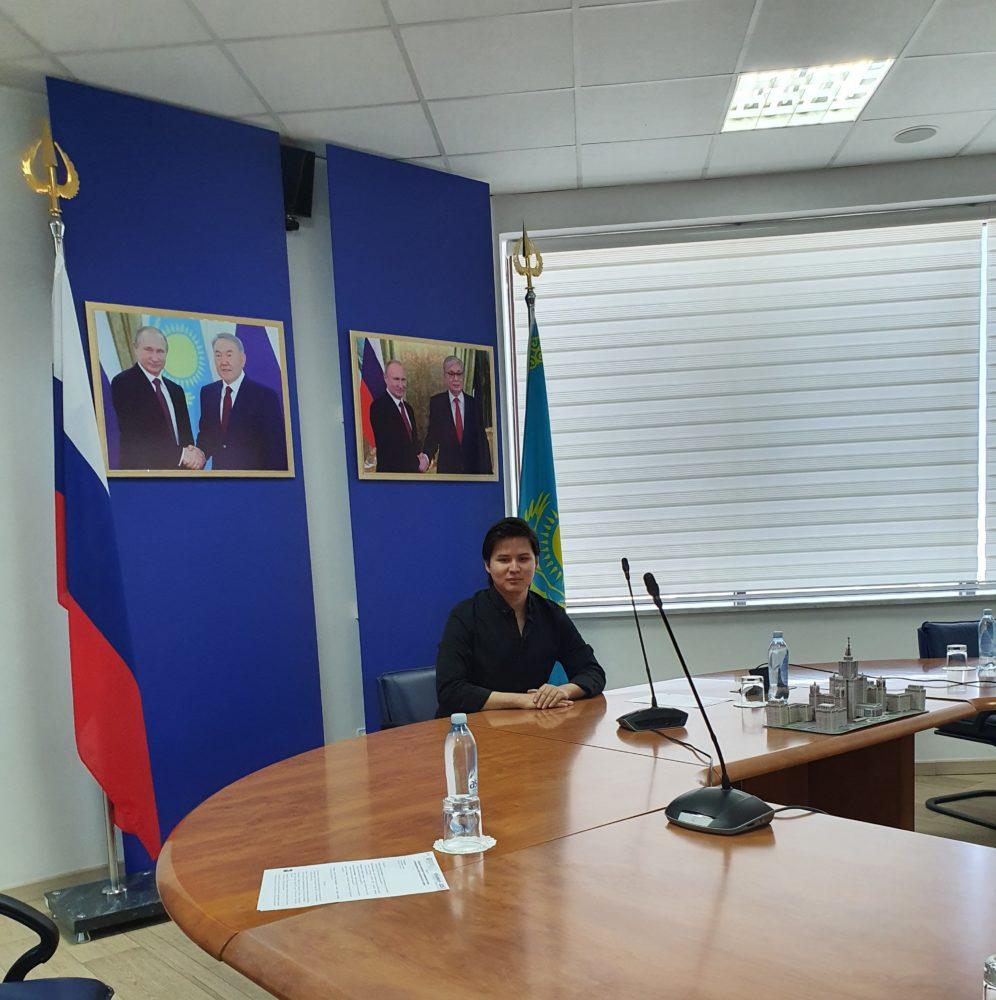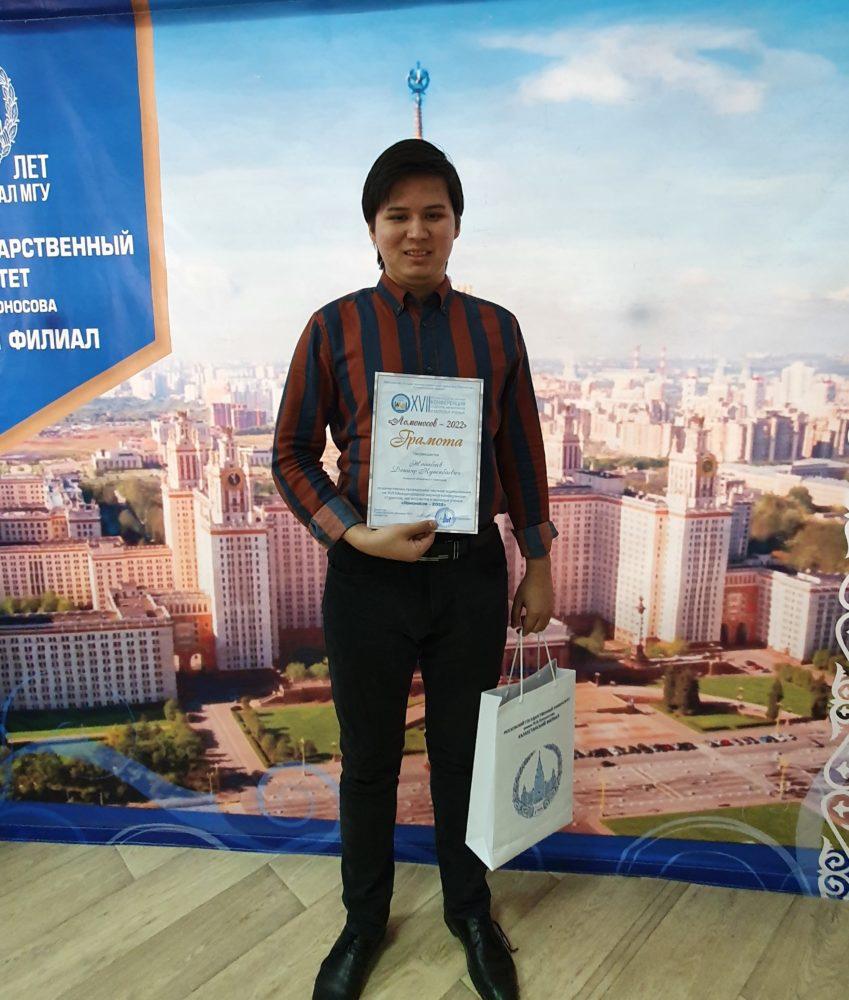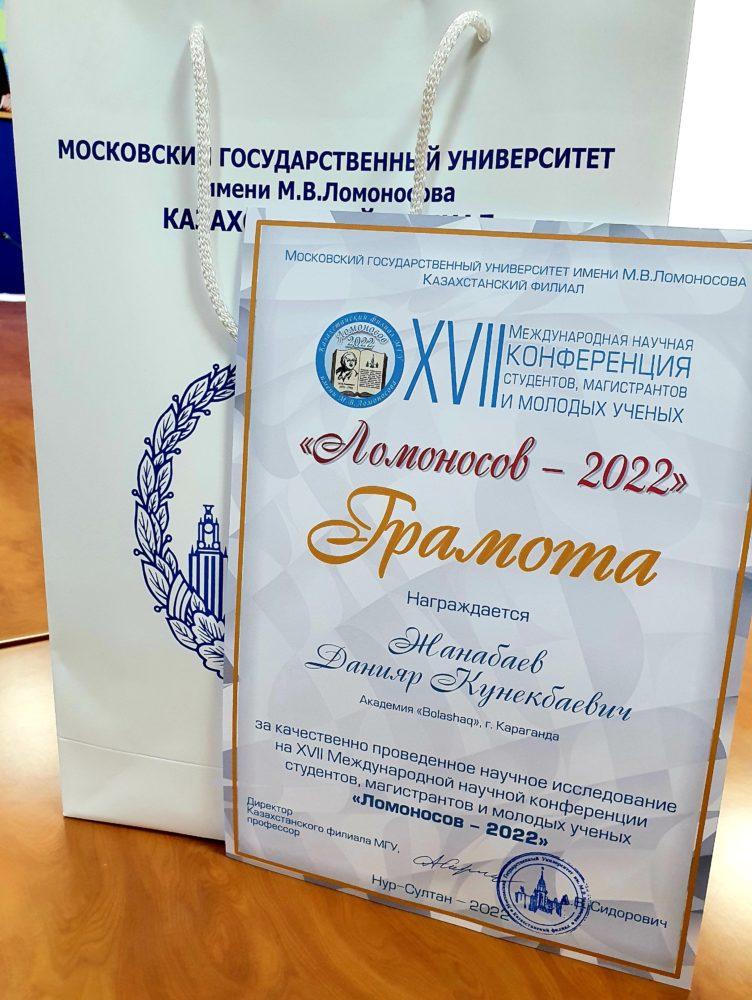 According to the decision of the jury Daniyar was awarded with a diploma for the qualitatively conducted scientific research, the supervisor of Daniyar was the Head of the Department of Jurisprudence, Ph.
The Academy "Bolashaq" wishes Daniyar Kunekbaevich and his supervisor Akylbek Taybulatovich, further success in the scientific field.