From November 10 to 22, 2020 on the initiative of the department of philology and journalism of the M. H. Dulati Taraz regional university, in honor of the 750th anniversary of the Golden Horde in order to promote and popularize history, art, literature of that period was a republican creative contest of poetry and essays among students of universities and colleges "Literature of the Golden Horde: the epic of the country and heroism".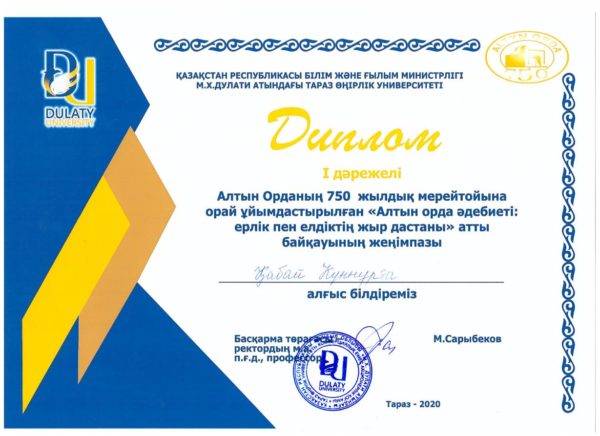 Kabay Kunnur, the 3rd year student of the Academy "Bolashaq" in the educational program "Kazakh language and literature" took part in the competition and took the 1st place in the essay competition.
A letter of appreciation was awarded to K.Z. Sembiyev, Head of the Department, and Bagdal Aibolat, Senior Lecturer.