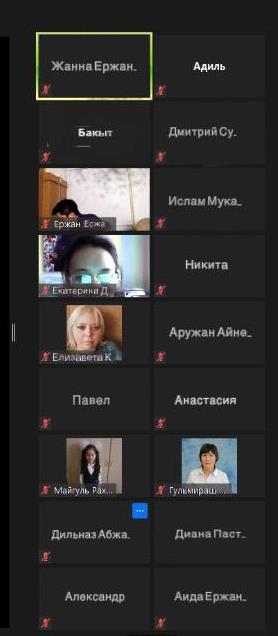 On March 29, 2021 in the format of online meeting with students of 11 classes of secondary school № 81 of Karaganda was held.
The senior teacher of the Department of Pharmaceutical disciplines Yerzhanova Zhanna Serikivna acquainted the high school graduates with the educational program "Pharmacy" of the Academy "Bolashaq".
During the meeting, students learned about the conditions of admission and study at the Academy, the teaching staff, rich student life and interesting activities within the university, employment of graduates of all educational programs.
School graduates showed a great interest in the information, asked a lot of questions to which they received comprehensive answers.