December 22-24, 2021 the Academy "Bolashaq" jointly with the Department of Education of Karaganda region held a regional contest "My profession is my way" for 11th grade students.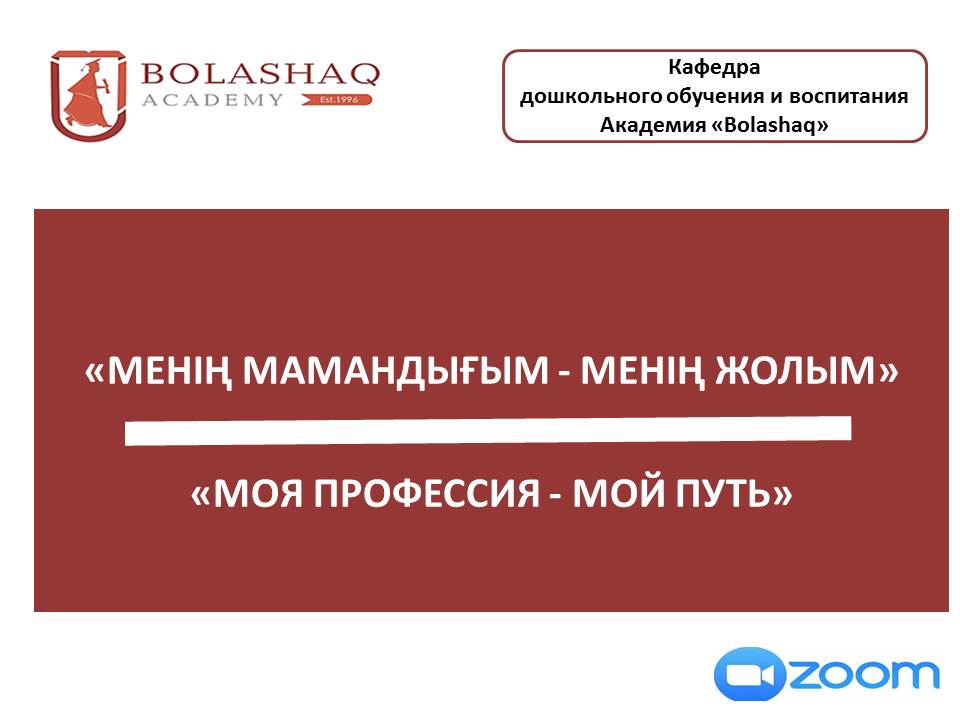 The aim of the contest: identification of teaching abilities of 11th form pupils, development of critical thinking and provision of opportunity for pupils to express their thoughts, views and ideas about future profession and detection of talented participants.
Contest objectives:
to actively assist future school leavers in professional orientation and help them choose their future profession;
to enhance the importance of the professional pedagogical education, raise the prestige of the pedagogical profession;
identifying and supporting talented young people in their future research and professional activities.
The competition received 189 applications for participation. The competition consisted of two stages:
Stage 1 – testing, which contained 10 questions-situations of pedagogical topics.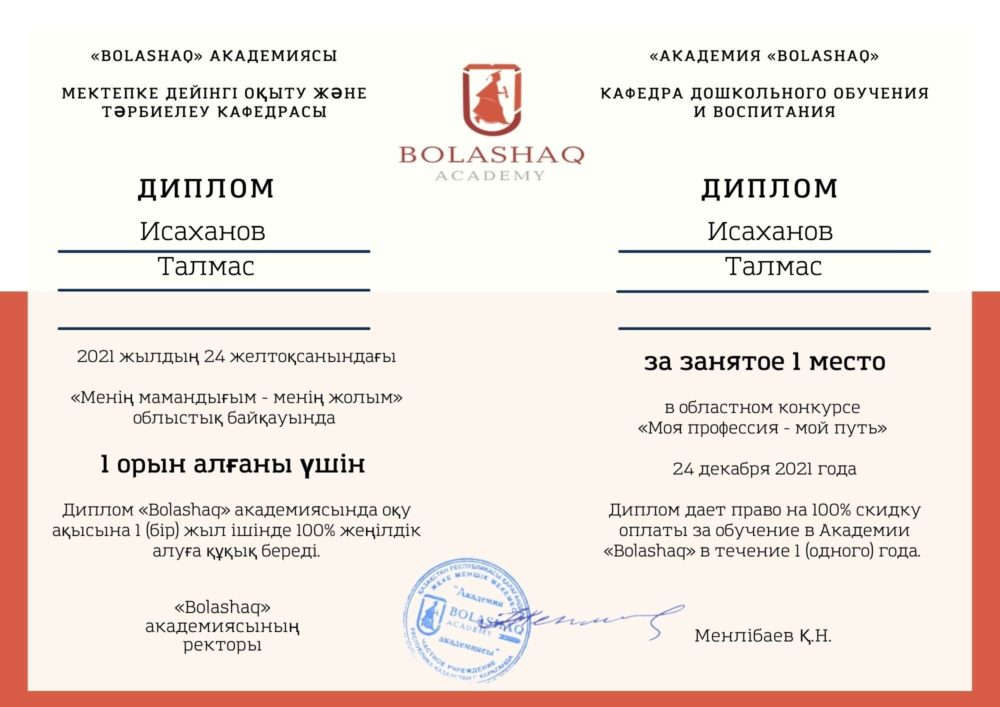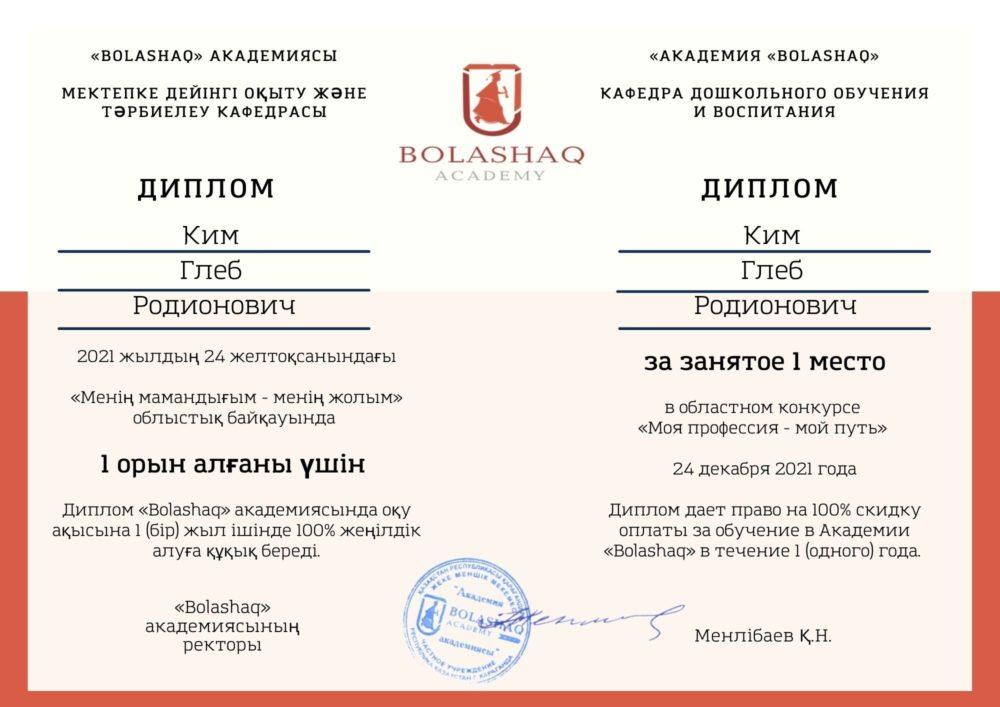 Stage 2 – writing an essay on "A Teacher in the School of the Future" (Pedagogical Reflections).
On December 27, 2021 the results of the contest were summed up and solemnly announced. The event was held online on the ZOOM platform.
According to the results of the contest winners were awarded diplomas of 1,2,3 degree, and all other participants were given certificates of participation. The prizes were distributed as follows:
1st place – a grant for free education in the first year (Isakhanov Talmas, Kim Gleb);
2nd place – 50% discount on tuition fees for the first year (Sobolevskaya Ninel, Balgabay Abay, Abdrakhmanov Abylay, Abylgazym Aruzhan, Samat Sabina);
3rd place – 25% discount on tuition fees for the first course (Telman Alikhan, Belova Alena, Dorichenko Daniel, Maken Dana, Turlybekova Dilnaz, Sayat Aymira, Zharylkagan Aruzhan, Izat Gulbarshin).
Participants who took prizes, and other participants of the contest congratulated the head of the department of preschool education and upbringing candidate of pedagogical sciences, professor Khrapchenkova N.I., thanked for their active participation in the competition and expressed her best wishes.