On January 17, 2023, a methodological seminar for teaching staff was held at the Bolashaq Academy. "Okytushynyn kashyktyktan bilim beru technologiyalaryn iske asyru boyynsha kuzyretterin zhetildiru zhane online okytudy uyymdastyru". The seminar was conducted by the Center for distance learning technologies and IT support of the Academy.
In the first part of the seminar, Vice-Rector for Academic Affairs Bekzhanova S.B. spoke about innovations in the organization of distance learning at the Academy, as well as about the conditions for organizing online learning. The attention of the teaching staff was also focused on some problematic issues of the teaching staff's work in Moodle.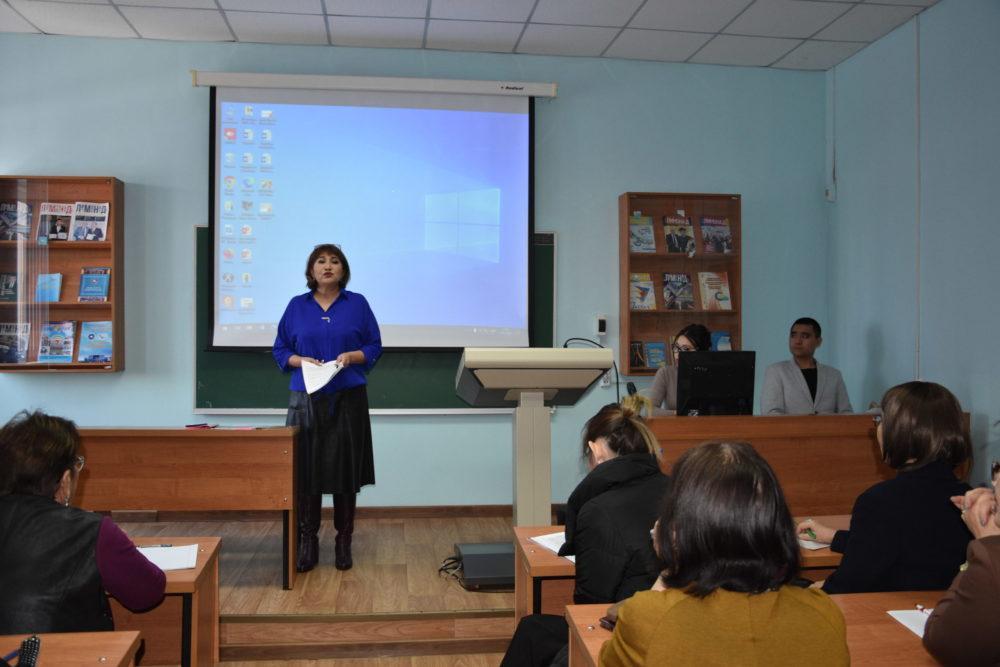 The practical part of the seminar was conducted by the acting head of the DOT and IT support center Duisenova A.A. and senior software engineer of the DLT and IT support center Bekbergenov A.N.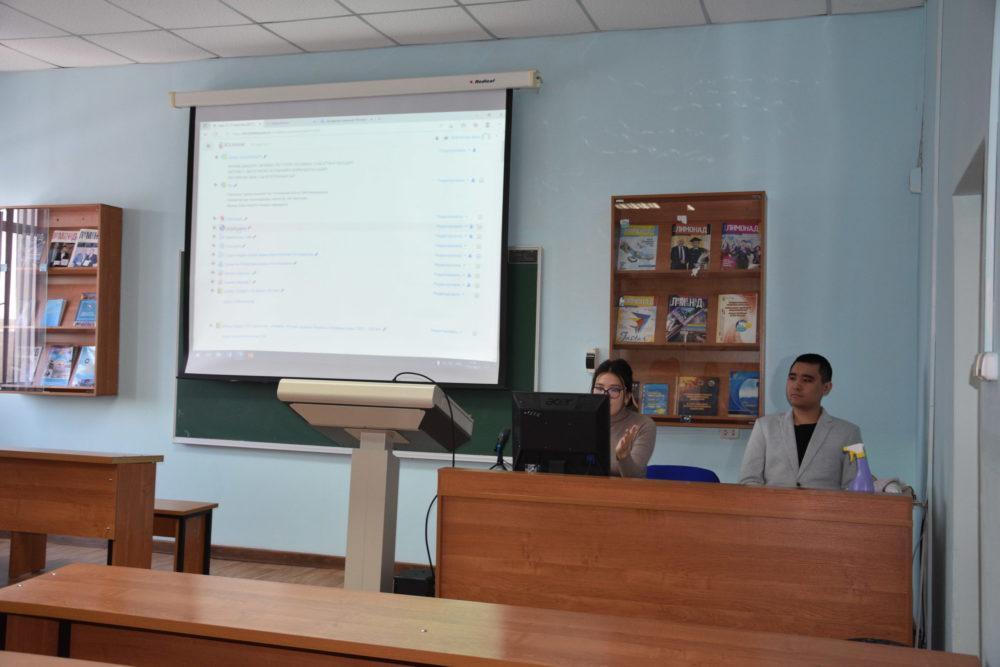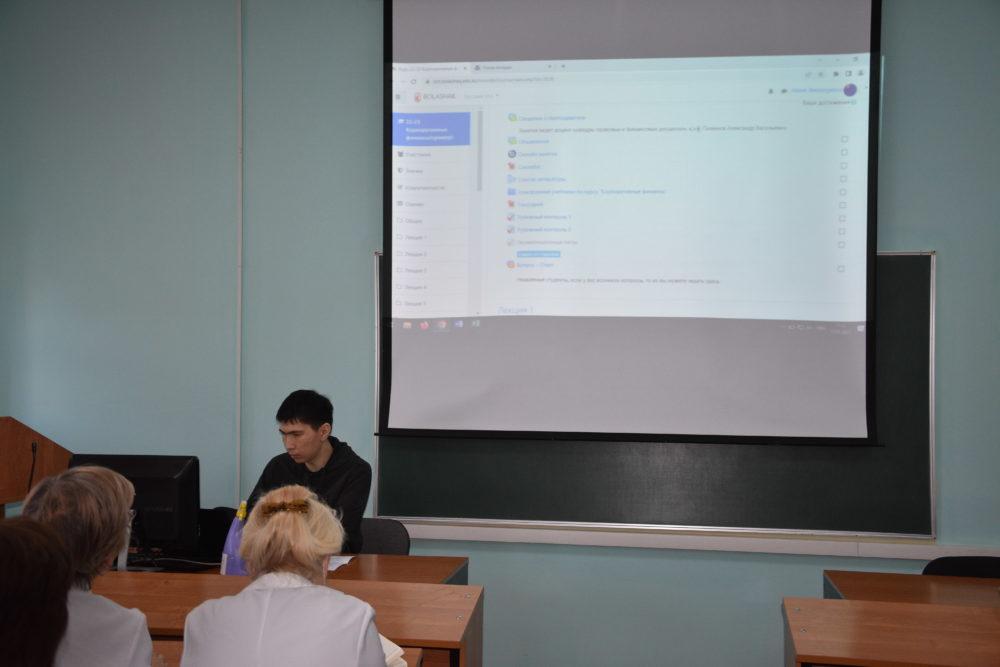 In the conditions of the information society, distance and online learning have become an integral part of humanitarian education. The relevance of this seminar is due to the fact that already today the world is experiencing the transition of almost all spheres of human life to online, which was greatly facilitated by the pandemic, creating excellent conditions for the development of technology.
This seminar was intended for teachers conducting training in distance and online format. The main purpose of the seminar was to improve the competence of teachers to work in a remote format. The specialists of the DLT center showed additional features of the Moodle portal and introduced additional means of conducting online conferences. The following issues were considered:
the correctness of the composition of the course page. Basic elements;
correctness of the design of the course elements;
acceptable file formats in elements;
creating and filling elements;
requirements for the quality of content and the number of questions in the tests according
to the regulations;
familiarization with the capabilities of BigBlueButton (meet.bolashaq.edu .kz )
Office365.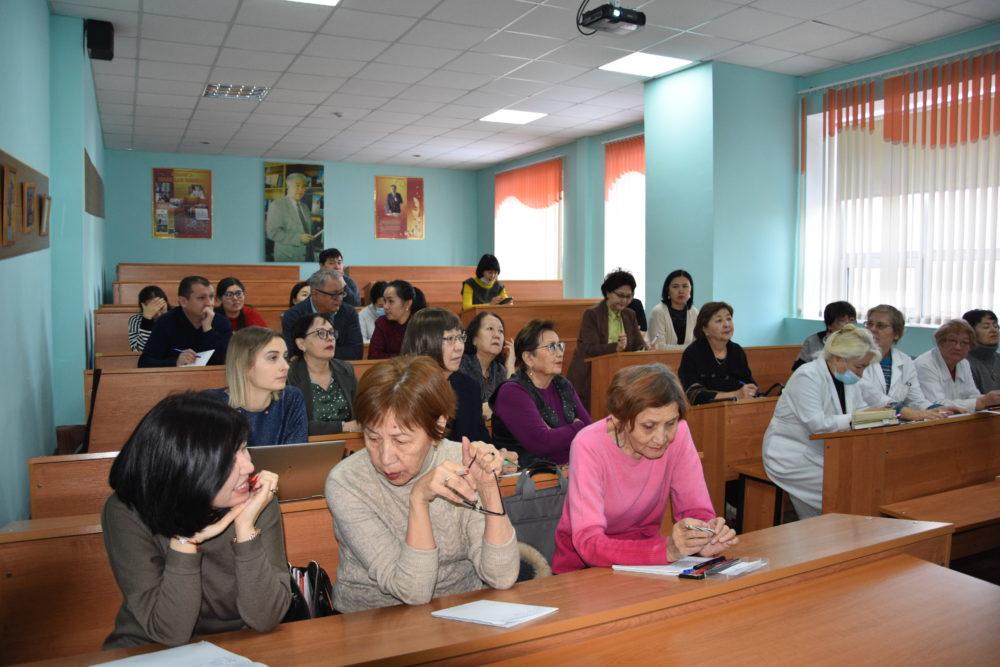 The teachers received answers to their questions.
Those who participated in this seminar were issued certificates of completion of the course.