National Anti-Corruption Movement "JANARU" Republican Public Association on October 28, 2021 11:00 a.m. 2021 11:00 through Zoom platform held an online conference on the topic: "Expanding the Participation of NGOs and the Expert Community in the Formation of Anti-Corruption Culture.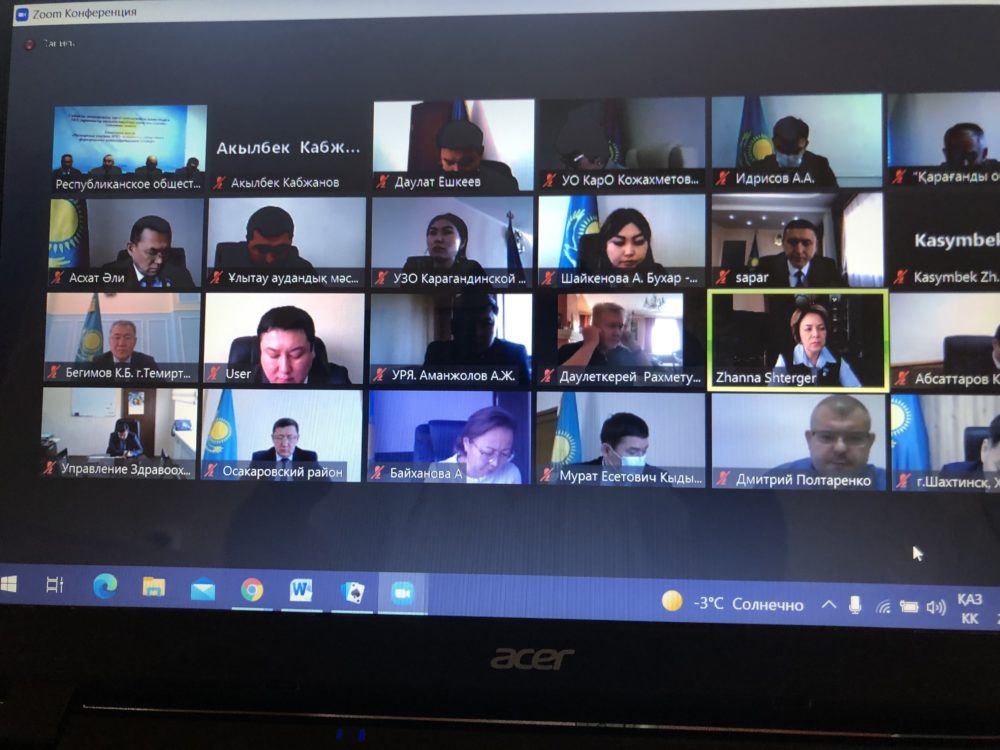 In its essence, this event had the character of a public hearing, where under the auspices of the Republican Public Association "National Anti-Corruption Movement "ZhANARU".
Akim of Karaganda Region took part in the online conference, who made a welcoming speech. Also, Maslikhat deputies, representatives of Akimat, Anti-Corruption Service, public organizations, NGOs and scientists of our region took an active part.
The "Bolashaq" Academy was represented by Professor Akylbek Taybulatovich Kabzhanov, Head of the Department of Legal Disciplines.
This is not the first year Akylbek Taybulatovich cooperates with ROO "Nationwide Movement against Corruption "ZhAҢARU". Just recently, he took part in development of the project "The Concept of Anti-Corruption Policy for 2022-2025" prepared by ROO "Nationwide Anti-Corruption Movement "ZhaNARU".