On June 24, 2022 at 12 00 at Research Institute of Economic and Legal Studies of Karaganda University Kazpotrebsoyuz an international scientific conference on the theme: "Problems and ways of enhancement of effectiveness against crimes and offences of terrorist and extremist nature" was held.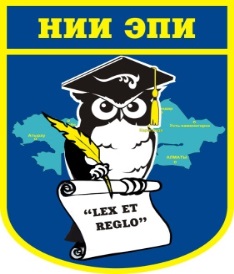 The conference was held with the active assistance of the Kant Baltic Federal University.
Our Academy was represented by professor Nurgaliev Bakhyt Moldatyevich, who is also the leader of grant project with the same name, Khan Alexander Leonidovich, who made a report on a theme: "Problems of finishing of pre-trial investigation on cases of terrorist and extremist orientation" and Kabzhanov Akylbek Taybulatovich with the report "Criminal legal and criminological analysis of terrorism promotion".
The conference was held at the highest scientific and theoretical level. The conference resulted in proposals and recommendations for improving legislation on combating crimes and offences of a terrorist or extremist nature.