On April 21, 2021 Abylbayeva B.A., the senior teacher of the Kazakh language and literature department of the Academy "Bolashaq" conducted an open lesson "Invention and innovation".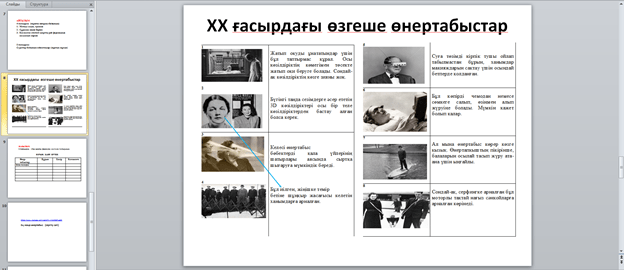 Open lesson "Invention and innovation"
On April 21, 2021, Senior Lecturer of the Department of Kazakh language and literature of the Bolashaq Academy Abylbaeva B. A. held a practical open lesson in the Kazakh language in groups Pip-20-1 and in-20-1 on the topic "Invention and innovation".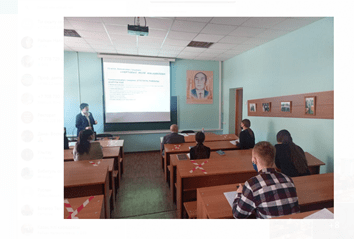 The open lesson was attended by the administration of the academy and teachers of the Department. During the lesson, the teacher was able to use rational methods of language acquisition and increase students ' interest in the state language. During the lesson, reading, listening, speaking, and writing activities are skillfully mastered by performing various tasks, aimed at increasing vocabulary, conversational skills, providing feedback, and understanding the main purpose of the lesson.
In addition, for cognitive, educational and developmental purposes, such activities as organizing independent activities of students, forming communication cooperation, and ensuring a positive psychological climate were carried out. The lesson included group, pair, and individual work, and provided very interesting information on audio and video performances. The most important thing is that the students understood that every new word learned in the lesson is necessary in life, and they were very interested. At the end of the lesson, feedback was made and summed up through the "author's chair". The teachers who participated made a reflection.