On February 12, 2022 in the branch (School № 23) of the department of "Psychology, pedagogy and methods of primary education" on the platform ZOOM online round table on "functional literacy – the main direction of improving the quality of education" with elementary school teachers of School № 23, Karaganda.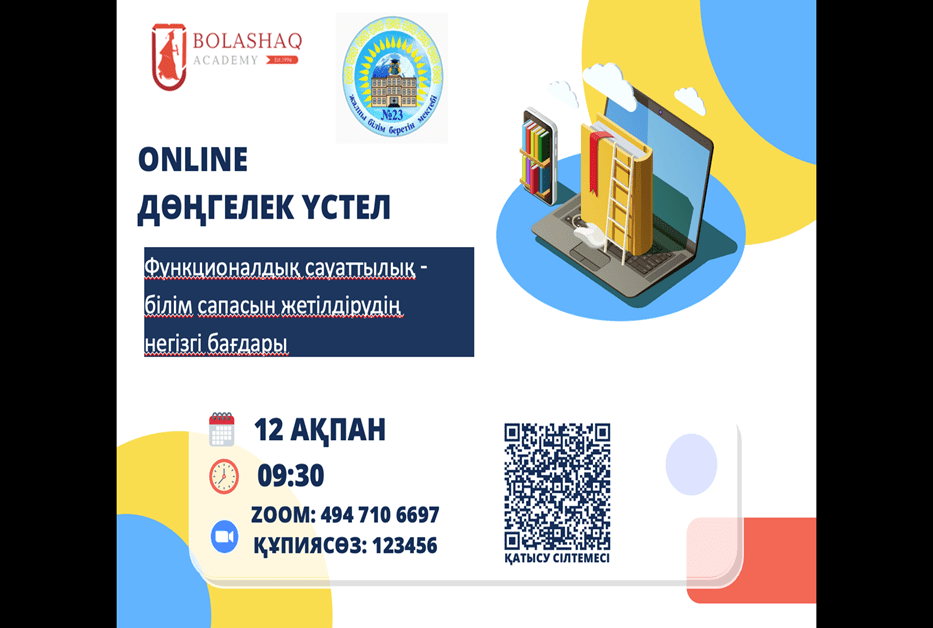 The purpose of the round table was to strengthen the relationship between the teaching staff of the department and elementary school teachers to discuss the topic "Functional literacy – the main direction of improving the quality of education" and to show ways of its formation in school practice.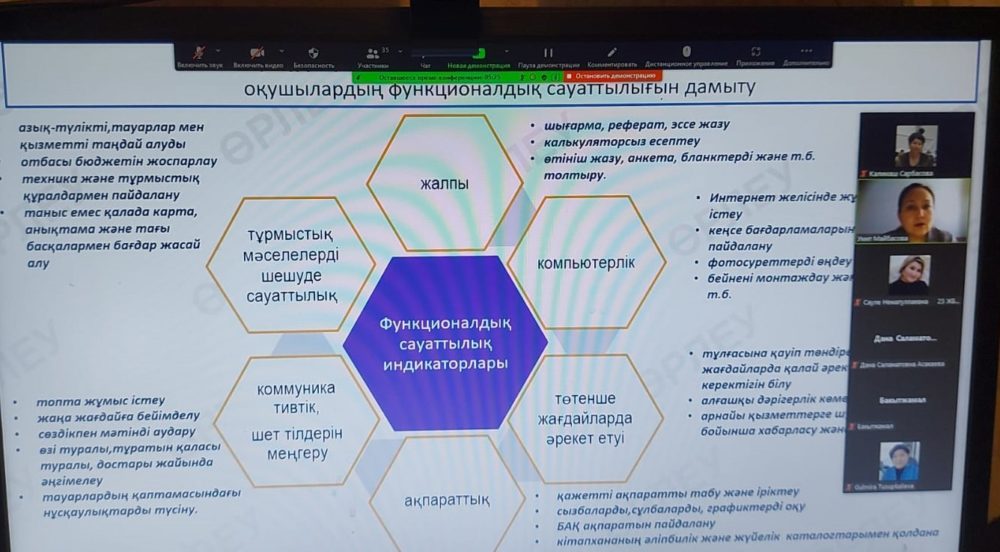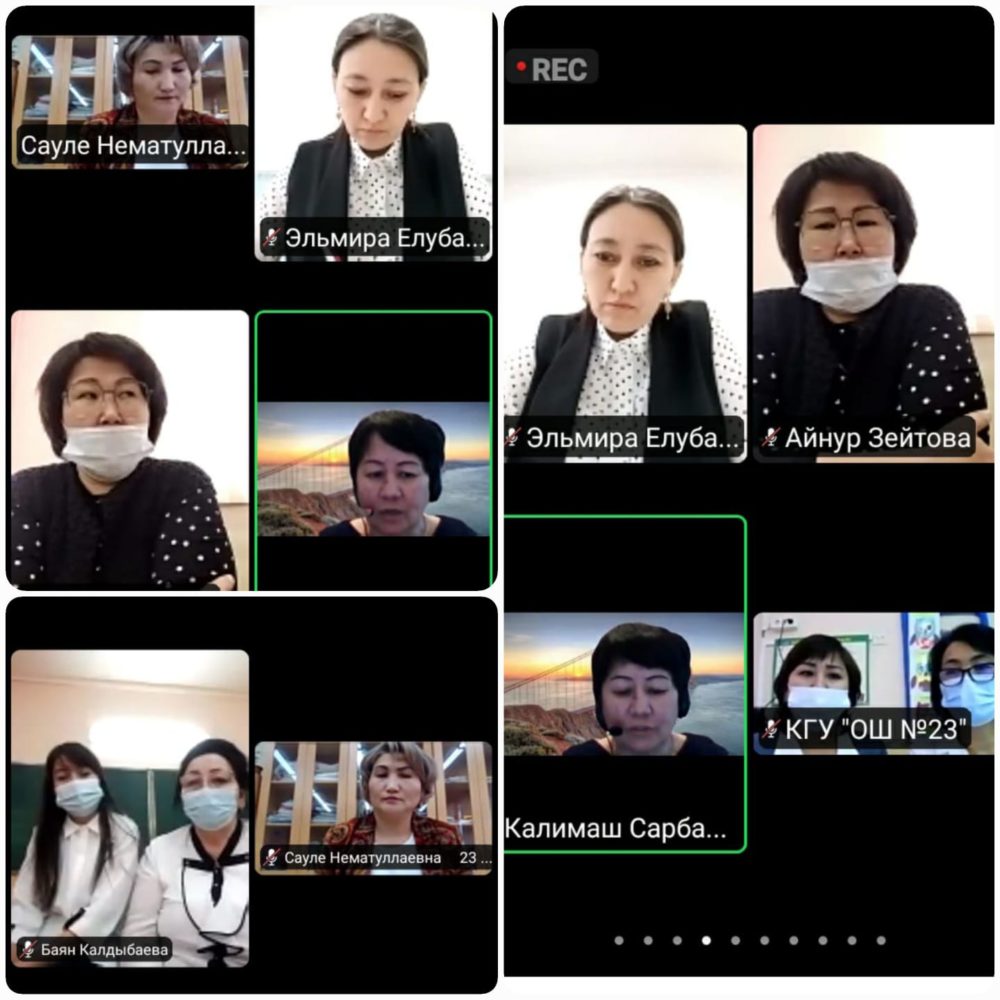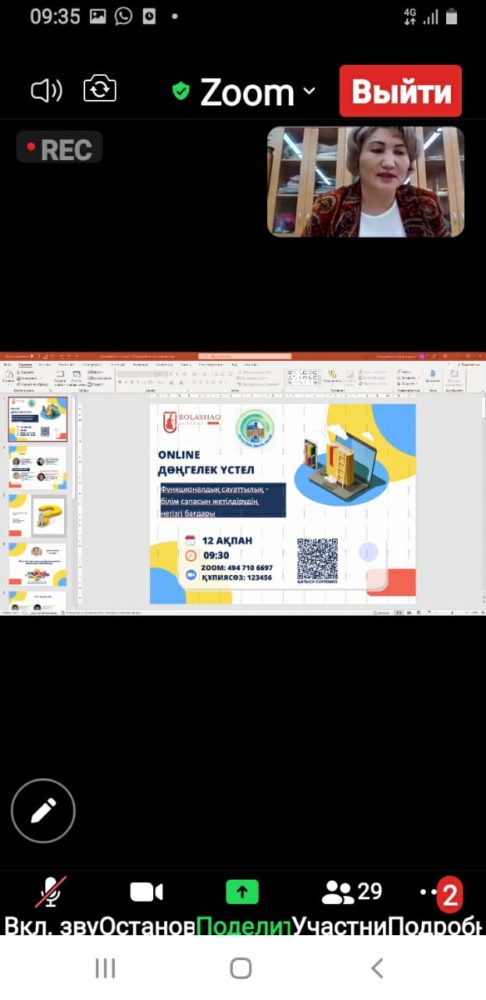 The opening speech at the event was given to the deputy director of school № 23 Baigombenova Saule Nigmatullaevna and the head of the department, candidate of pedagogical sciences, associate professor Dana Salamatovna Asakaeva.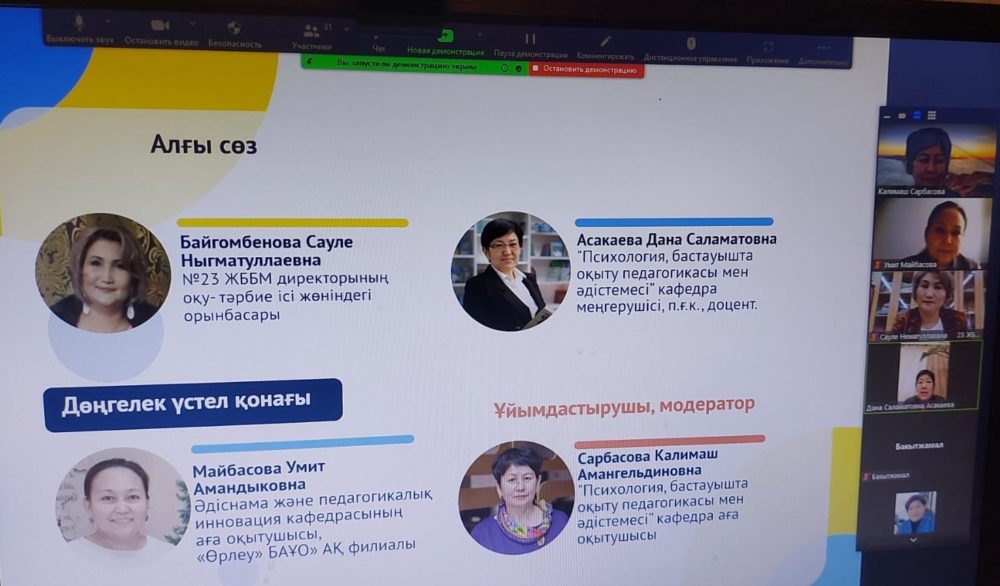 As a guest of the round table was attended by senior lecturer of the Department of Methodology and Pedagogical Innovation branch of JSC "National Centre for professional development "Orleu" IPK pedagogical staff in the Karaganda region Maybasova Umit Amandykivna. The report noted that in order to form functional literacy to meet the requirements of social demand currently in the learning system, you can achieve positive results in elementary school through special work aimed at developing reading, writing, science, mathematics, computer literacy, health literacy, legal literacy.
Elementary school teachers Seisenbaeva G.A., Kaldybaeva B.I., Azanbaeva Zh. M, Kurmankulova A.T. who shared interesting and important information about how they form functional literacy for schoolchildren in practice.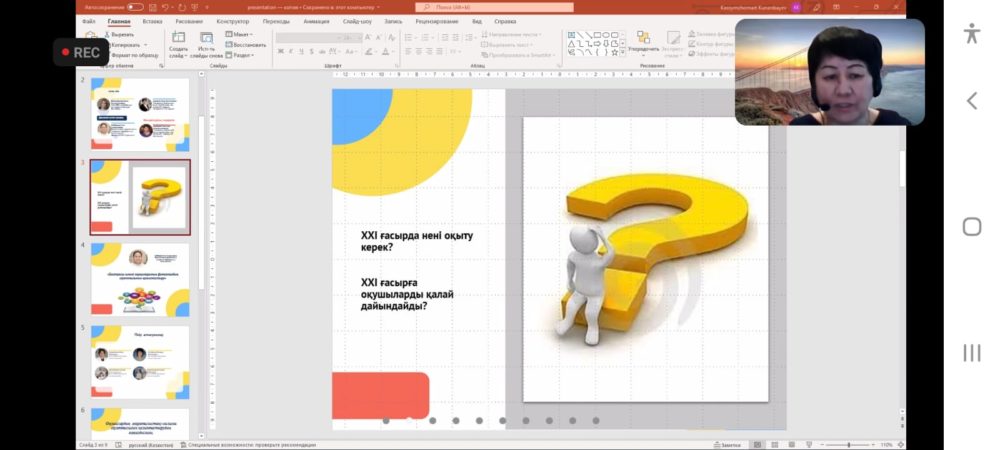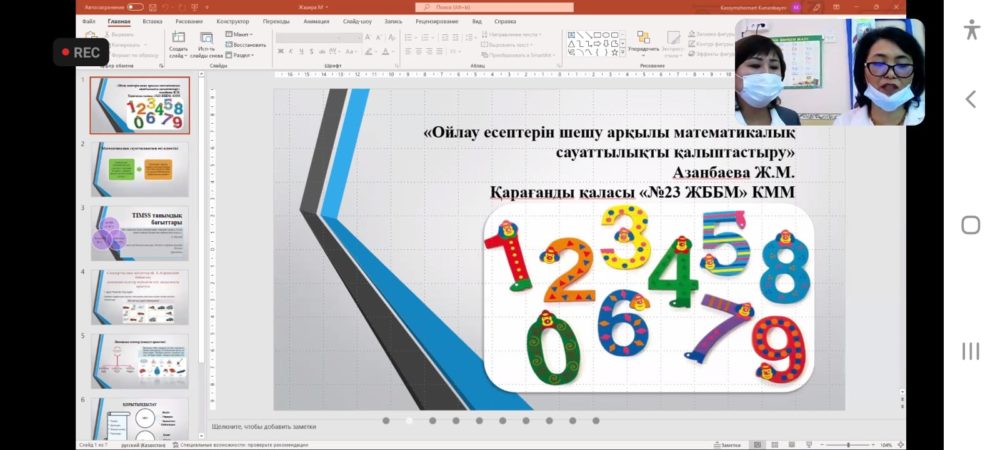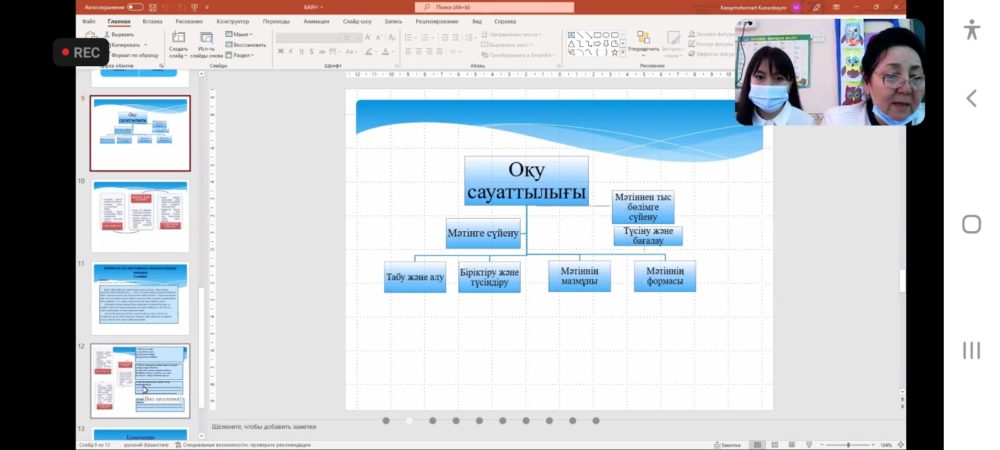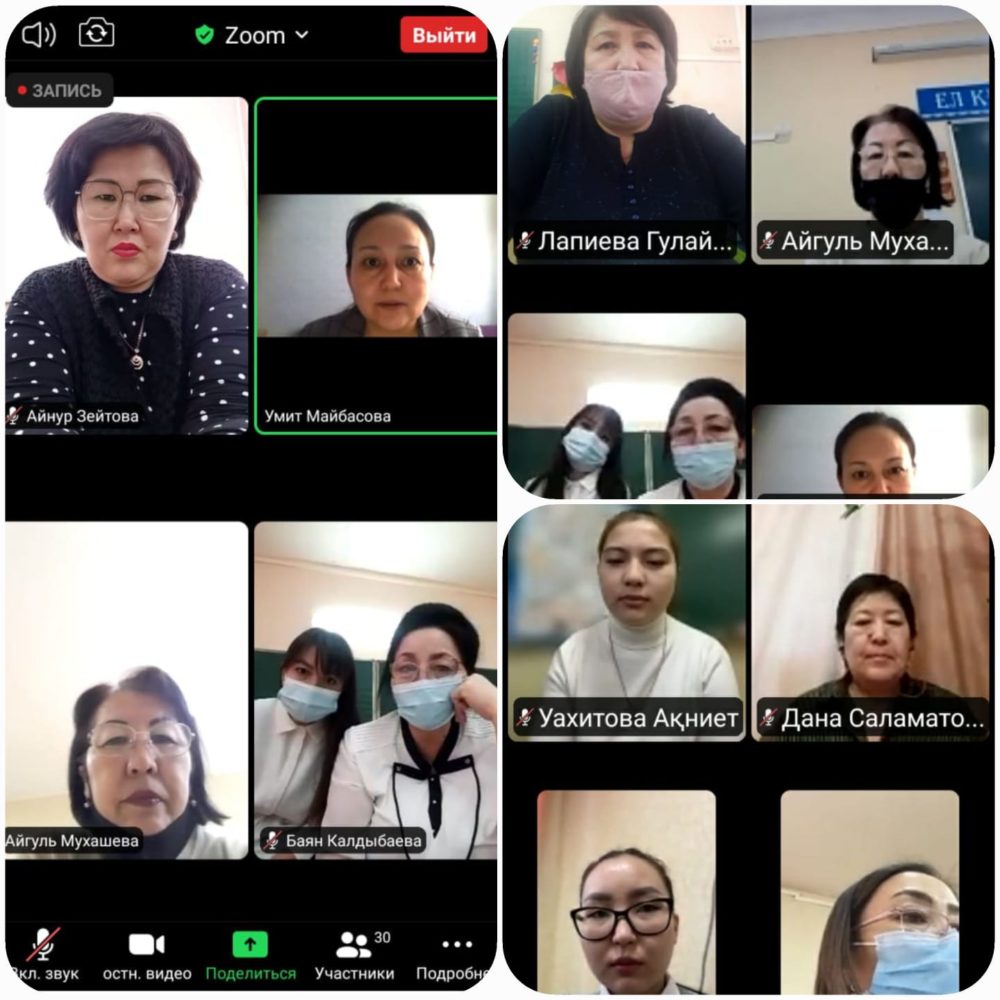 School teachers, master teachers and students of the Academy took part in the round table. Participants discussed questions, shared their impressions and thanked the organizers of the round table.
The organizer and moderator of the round table, senior lecturer of the Academy, Master Kalimash Amangeldinovna Sarbasova thanked guests and participants for their activity, congratulated with the successful completion of the event, wished teachers to be successful and diligent in their teaching ways and to cooperate fruitfully within the branch of the department.