On April 22, 2022, as part of career guidance work teachers of the Academy held a meeting with schoolchildren of grades 10-11 of Kokpekty Bukhar-Zhurau village. Kokpekty Bukhar-Zhyrau district.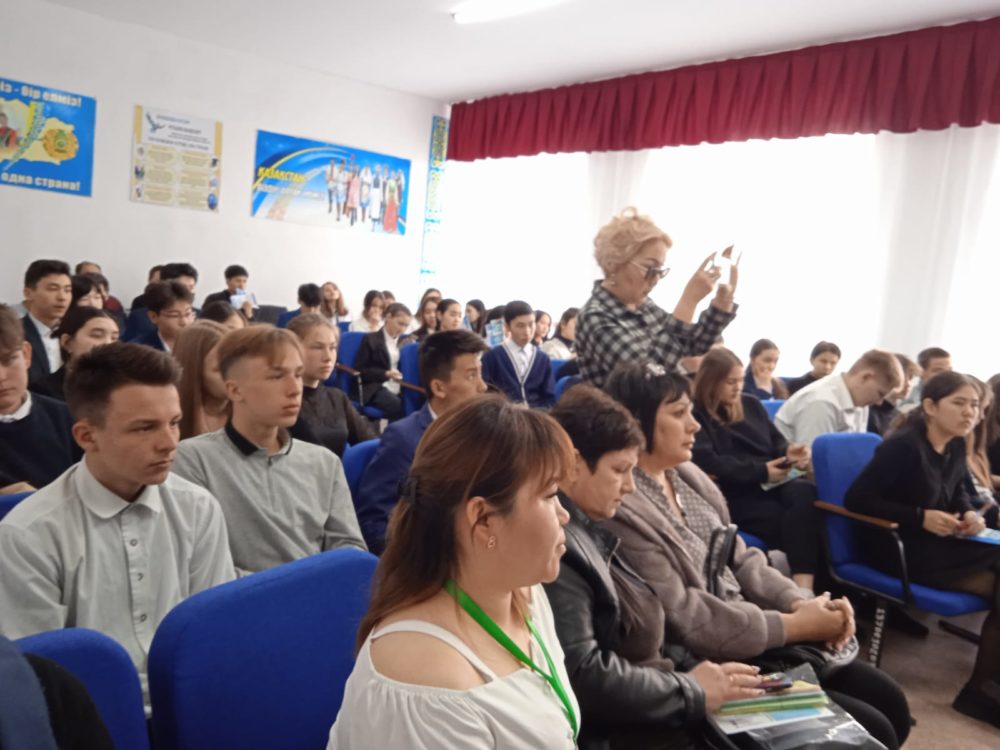 Information about the main competitive advantages of our university, educational programs, forms of training was presented. During the meeting were discussed questions that arise when choosing a university and an educational program.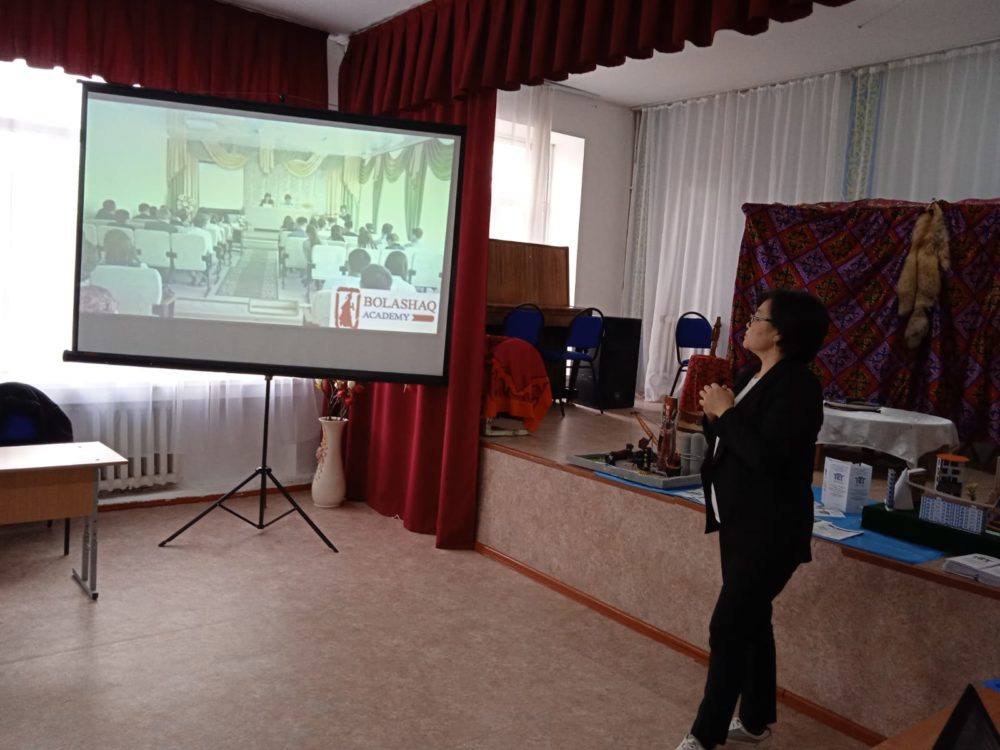 Students received information about the possibilities of academic mobility, participation in international conferences, competitions, benefits, scholarships and a flexible system of tuition fees.