On the 3d of September 2021 the representatives of the Academy rectorate and the Legal Disciplines Department Gulnara Musievna Rysmagambetova and Akylbek Taybulatovich Kabzhanov took part in the international research and practice conference "Problems and prospects of criminal law development in the light of the Republic of Kazakhstan criminal policy realization" devoted to the 60th anniversary of the Doctor of Law, professor, Honoured Worker of the Republic of Kazakhstan Yerkin Anuarovich Ongarbaev.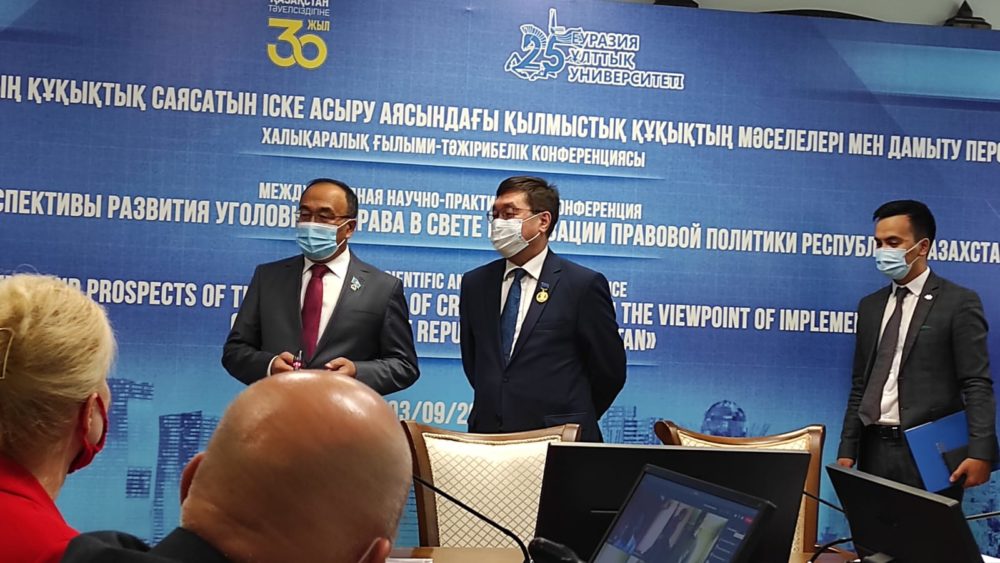 The event was held in the walls of NAO L.N. Gumilyov Eurasian National University. The representatives of the state and public organizations, leading scientists of Kazakhstan, foreign and neighboring countries, teaching staff of the Faculty of Law of L.N.Gumilyov Eurasian National University took part in the conference.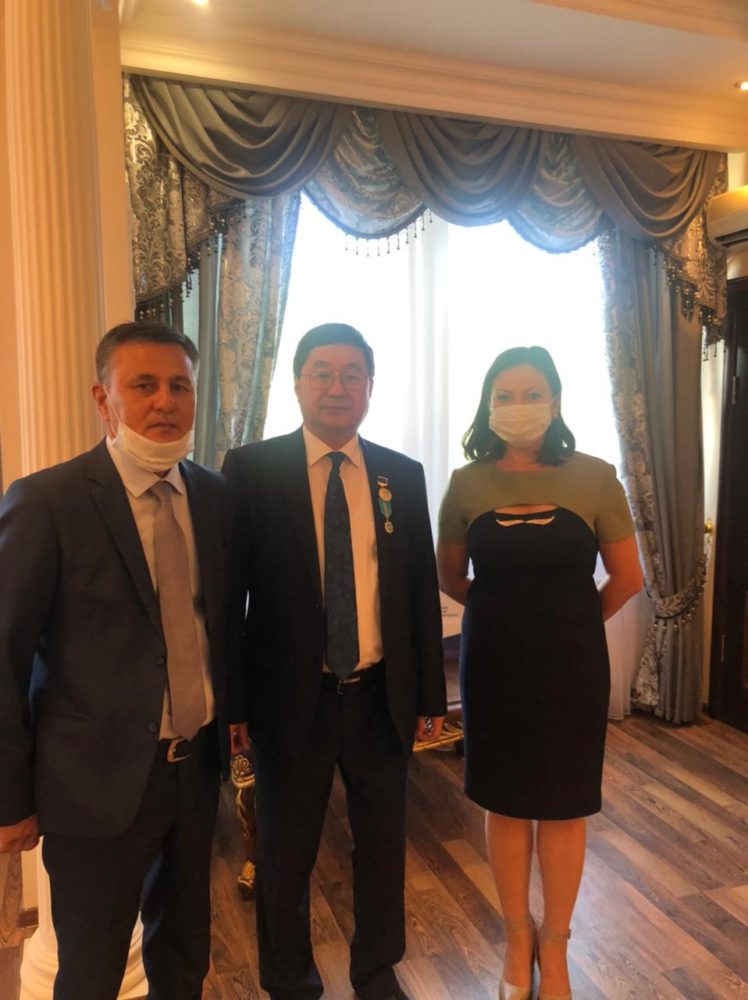 Our colleagues took part in the event with an important mission! The major scientist, the person who stood at sources of formation of our Academy – Ongarbaev Erkin Anuarovich became the honourable professor of "Bolashaq" Academy by the decision of Academic council.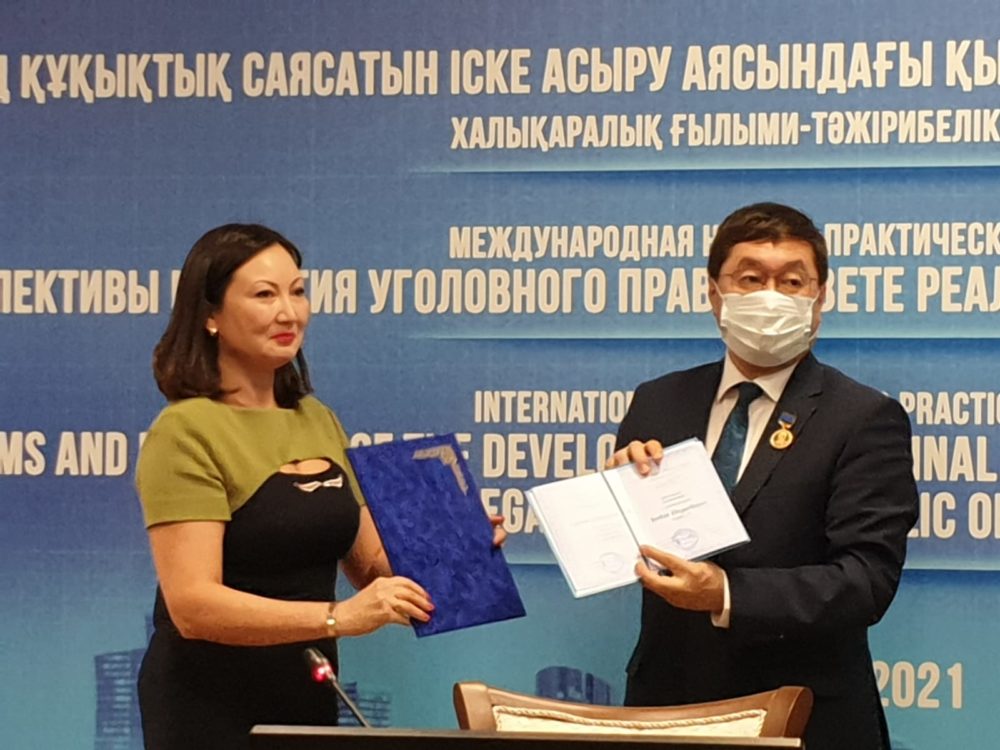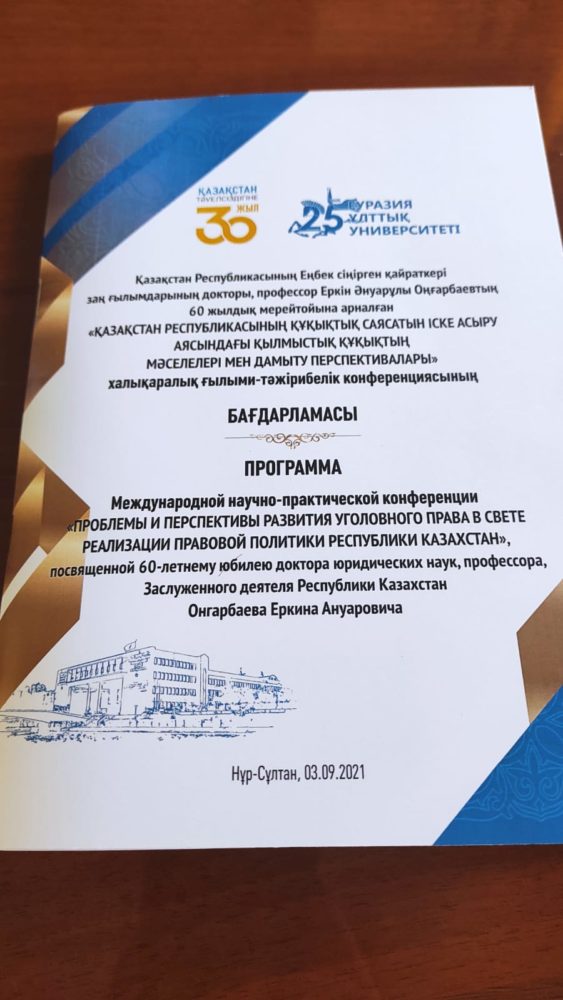 The participants of this event noted the excellent organization and scale of the conference.
We take this opportunity to congratulate once again our esteemed professor with his anniversary and wish him creative success in his scientific field!