On December 9, 2020, lessons were conducted for 5th grade students on the grammar topic of "like + doing". The lesson consisted of an introduction, i.e. explaining the construction of this grammar, reading comics, and reinforcing the grammar through different exercises.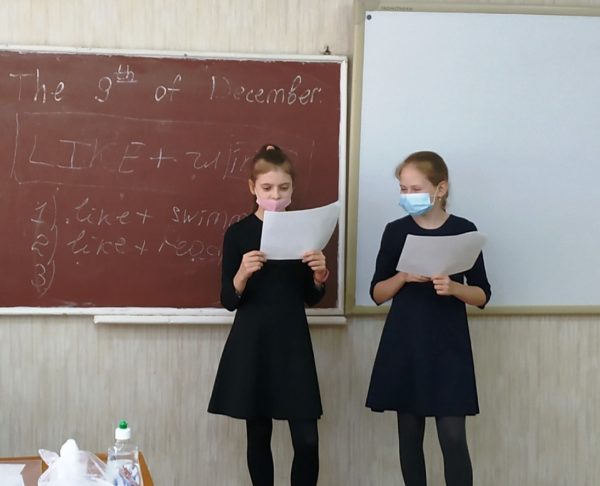 The comics were about the favourite activities of the characters which we tell using our grammar construct. As you can see from the pictures, the children had a lot of fun reading the different roles.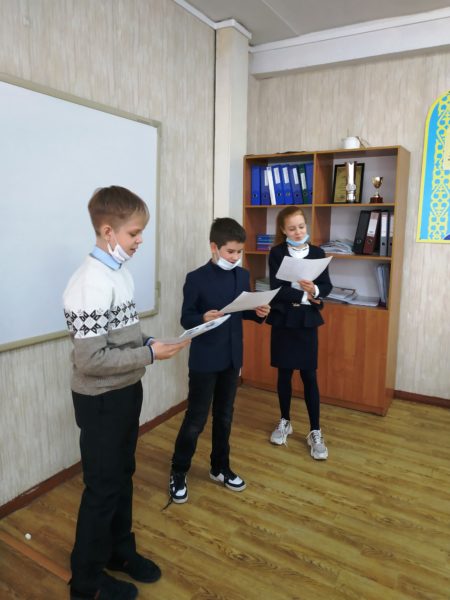 As a grammar reinforcement, I used a card exercise where I approached each pupil randomly and showed a picture of a particular activity (playing football, fishing, singing, drawing, etc.). A grammatically correct sentence was scored.
Madina Turakova, IN-17-1.
Supervisor Anna Kalizhanova