On June 3, 2022, the Karaganda regional branch of Zhanaru Regional Public Association Nationwide Movement against Corruption and with the support of Sanaly Urpaq of Bolashaq Academy and Public Association "Regional Society of Kazakh language and culture" held an action "We, the youth, are against of corruption".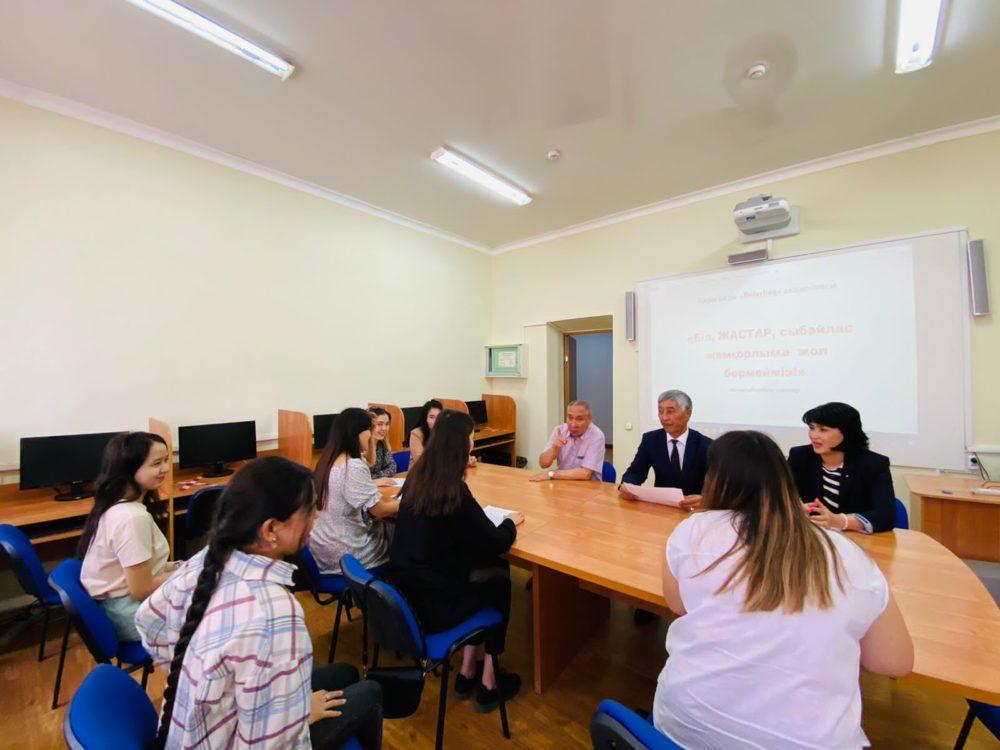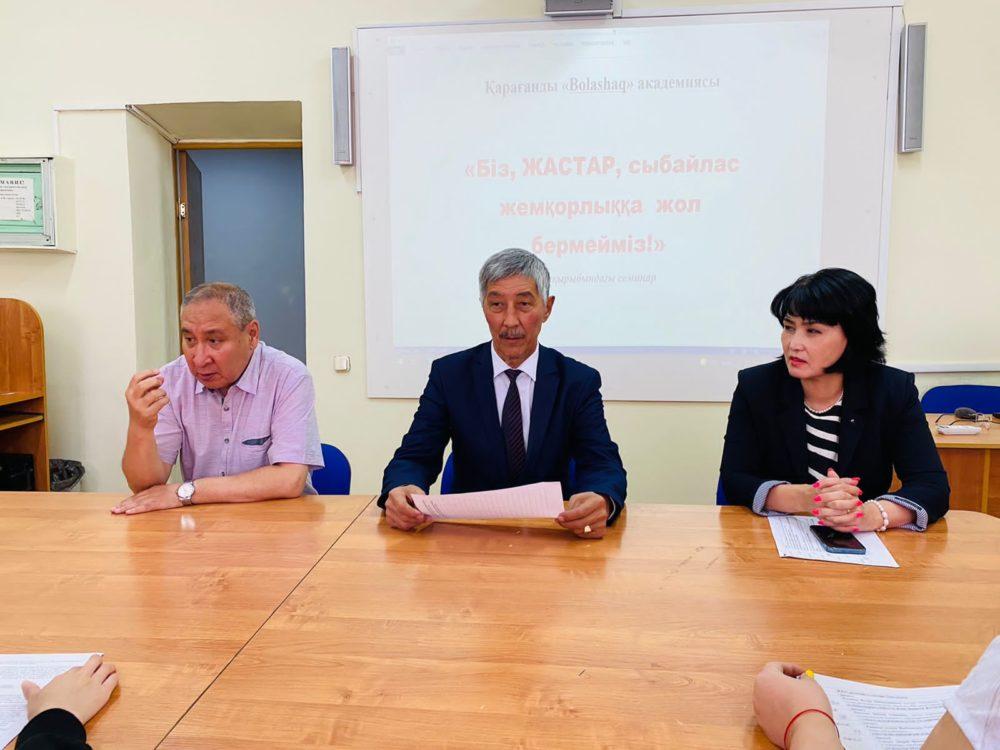 The aim of the seminar was the eradication of corruption in the system of education, the formation of anti-corruption environment.
 Chairman of PO "Regional society of Kazakh language and culture", professor Serimov E.E. took part in the seminar. , head of PO "Sanaly Turpak" of academy "Bolashaq", associate professor Ismailova R.N. The head of the volunteer club "Meyirim" Baishagirov M.K., director of scientific-research centre "Rukhaniyat" A.Aupenova A.U., as well as students of the Academy.
 Professor Kurmangazy Sembiyev, deputy director of Karaganda regional branch of Zhanaru, made a report.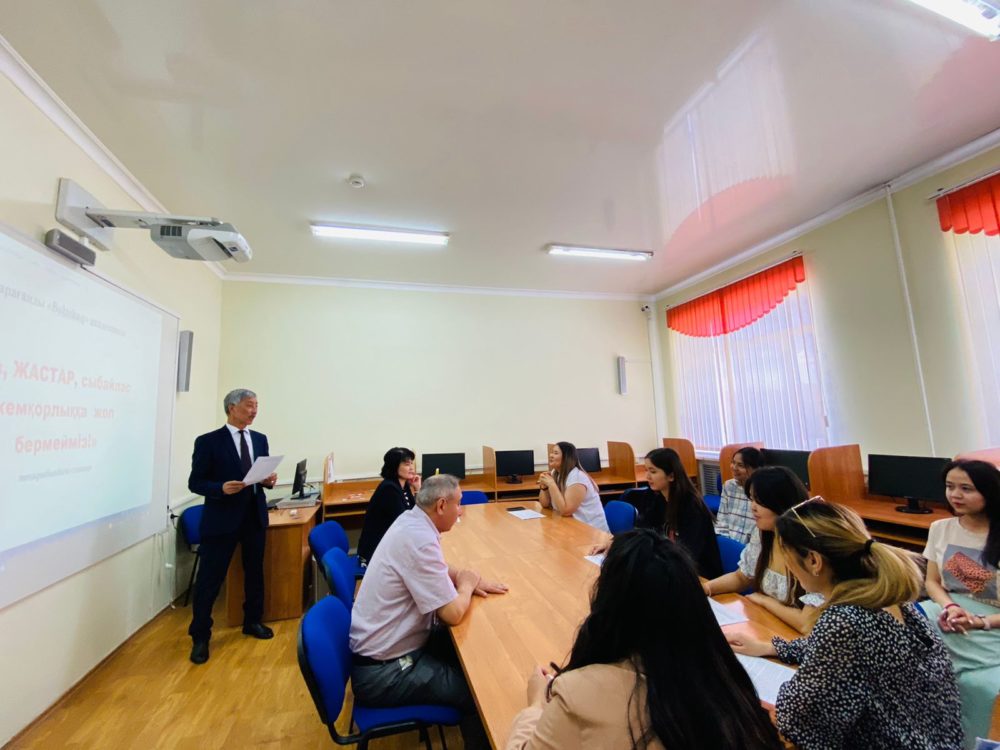 The seminar identified the task of forming anti-corruption consciousness and anti-corruption culture among students, and explained the activities to ensure control over the strengthening and implementation of anti-corruption measures.