FUNCTIONS OF THE SCIENTIFIC AND TECHNICAL COUNCIL:
1 Carrying out the analysis of scientific activity of the Academy.
2 Consideration and approval of the main scientific directions and programs of the Academy in fundamental and applied research.
3 Evaluation of the results of research work on economic and state budgetary themes.
4 Consideration and coordination of scientific and scientific-technical programs and plans of research works of the Academy structural divisions.
5 Carrying out the expertise of articles for publication in a scientific journal and collection of scientific articles.
6 Consideration and coordination of regulations on scientific and scientific-technical activity of the Academy, on conduction of scientific-research works, coordination of scientific-technical programs and developments.
7 Consideration and approval of proposals on improvement of the Academy scientific subdivisions structure.
8 Consideration and recommendation for publication of scientific monographs prepared by teaching staff and employees of the Academy.
9 Listening to the reports of heads of scientific divisions of the Academy about the carried out scientific work.
10 Working out of recommendations and suggestions on improvement of scientific activity of departments.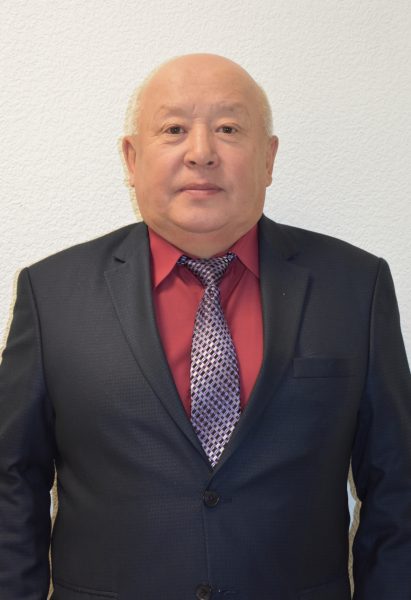 Urazbayev Khamit Kurentayevich
Vice-rector for scientific work and international cooperation
Khamit Urazbaev
Academic degree: Candidate of Historical Sciences
Academic title: Associate Professor
Address: 16 Yerubaeva St, 226 room, Karaganda city.
Phone: 42-04-25, ext. 085
E-mail: hamit-urasbaev@mail ru
Work schedule: Monday-Friday 08.30-17.30
Smagulova Gulnaz Sapargalievna
Specialist of Science and Innovation Department
t: 87713792610, ext. 041