November 2, 2021 in the Office of the Agency for counteraction to corruption of the Republic of Kazakhstan in the Karaganda region students of the Academy "Bolashaq" took part in the competition "The best anti-corruption project", the competition was held in order to form the youth anti-corruption consciousness, focused on the rejection of corruption as a social phenomenon of the state and society. A big number of projects were presented. But our students turned out to be the best and the most purposeful! Namely Kozhakhmetov Marlen J-19-2 and
Amina Kabdollah – F-19-2.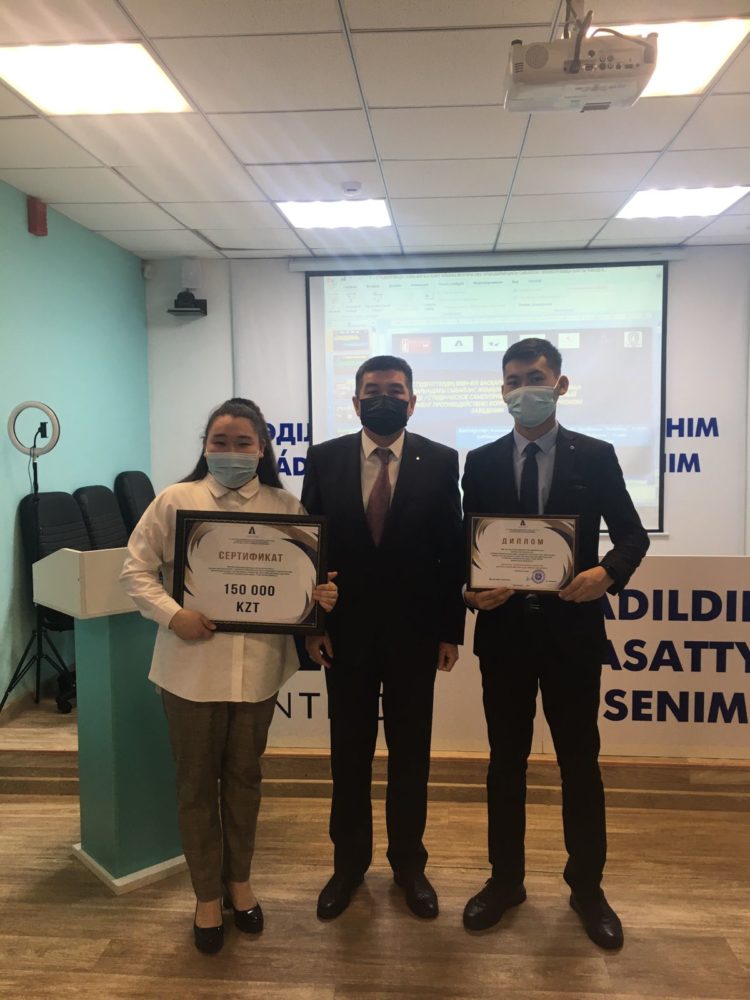 They with their project: "STUDENT SELF-GOVERNANCE AS EFFECTIVE TOOLS TO CONTROL CORRUPTION IN HIGHER EDUCATION" took the deserved 1st place and got valuable prizes and diplomas! We congratulate our students! And we wish more successes in the future!