11/23/2022 on the basis of the nursery / kindergarten "Altyn Saka" in Karaganda, a seminar was held on the topic "Non-traditional methods in the development of musical abilities of preschool children of preschool education", in which members of the Center for Humane Pedagogy of the Academy "Bolashaq" Ph.D. took part, Associate Professor Shaltaeva R.Zh. Zhanysbayeva R.M. and students of the club of humane pedagogy of educational programs "Preschool education and upbringing", "Pedagogy and methods of primary education". students Zhampeisova L., Kocherova K., Abish T., Shabanova V.
The work was carried out in the mode of exchange of opinions and experience of young specialists and colleagues with work experience.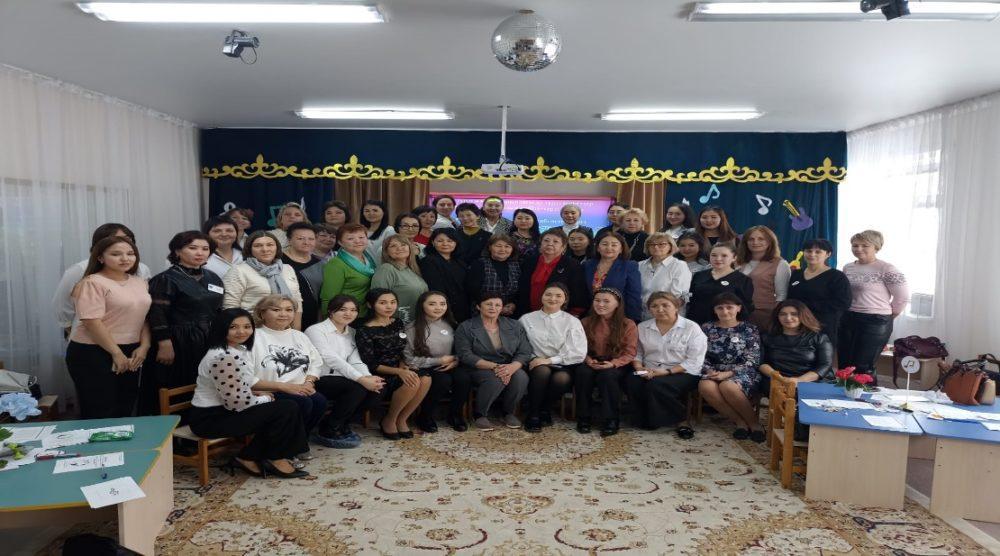 Students were able to put into practice the theoretical knowledge gained in lectures. They themselves took an active part in the work of the seminar and asked questions of interest to them.