The Academic Council is created in order to unite the efforts of the staff to solve urgent problems of the Academy development, provision of high quality of training, scientific research and educational work among students.
The Academic Council is a collegial body carrying out general management of the University.
The main task of the Academic Council is a general management of the Academy aimed at joining up efforts of administration, scientific-pedagogical personnel, administrative, educational and support staff of the higher educational establishment for training of highly qualified competitive specialists, coordination of educational, methodical, research, innovation and upbringing activity of the Academy.
Functions of the Academic Council: Consideration of issues of organization of educational, research, educational, economic activities, reports of the rector, vice-rectors, heads of departments on the forms and methods of teaching, research, educational, financial, international activities, approval of topics and scientific advisers of master students, on publication of textbooks, manuals and educational and methodical developments, approval and awarding of honorary titles, personal grants, etc., are heard.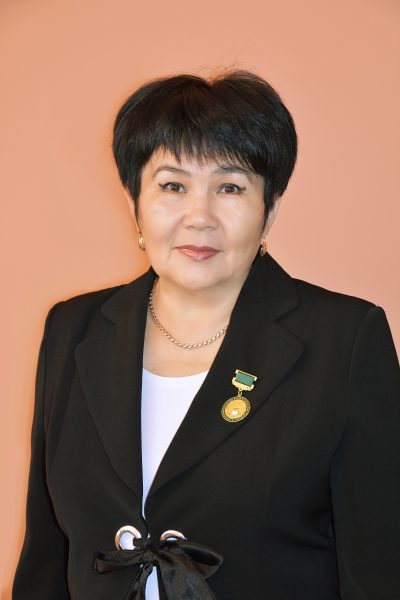 Akparova Zhanna Muslimovna
Post: Academic Secretary of the Academic Council of "Bolashaq" Academy, Ph.
Education: Higher:
Balkhash Pedagogical College. Specialty: "Music Education";
Taldy – Kurgan Pedagogical Institute named after I. Zhansugurov. Specialty: Music with additional specialty pedagogy;
4. Postgraduate course of study: Specialty 030100 – "General Pedagogy";
Achievements: corresponding member of the Academy of Pedagogical Sciences of Kazakhstan, holder of badge "Best teacher of higher and postgraduate education".
Professional work in the academy: since 2006: professor of the Department of Pedagogy and Psychology, professor of the Department of Pre-school and Elementary Education, Academic Secretary of the Academic Council of the Academy, head of the Department of Advanced Development.
Contacts: 8-7212-42-04-25 (ext. 086), e-mail zhan_mus@mail.ru