On October 24, 2023, an event dedicated to the Republic Day was held at the student residence of Bolashaq Academy. The event was organized by Professor Tazhinin A.M. from the Department of Pedagogy.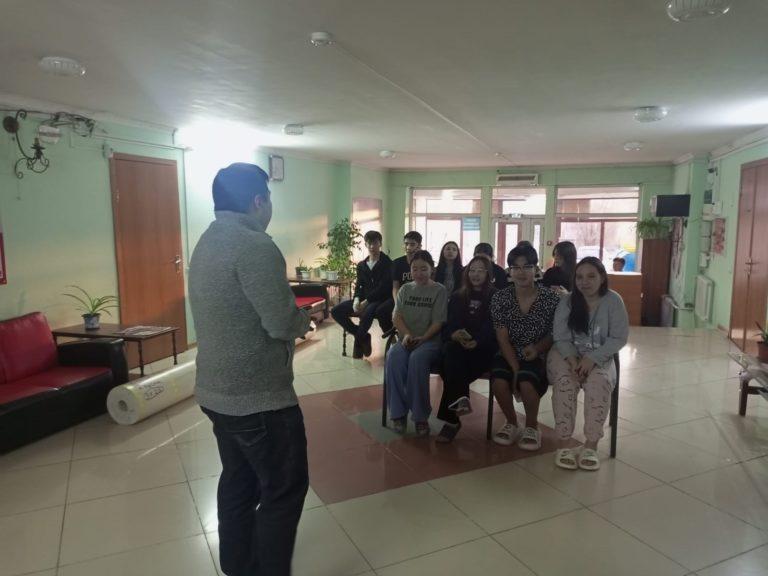 The goal of the event was nurturing a sense of patriotism and love for the homeland.
During the event, a conversation was held with the students regarding the historical significance of the date, October 25, 1990, when a document proclaiming the sovereignty of our Republic was adopted. Professor Tazhinin A.M. extended his warm Republic Day congratulations to the students. Additionally, an engaging quiz was conducted as part of the event, featuring the following questions:
What are the state symbols of the Republic of Kazakhstan?
What is the national currency of the Republic of Kazakhstan?
What was the name of the Saka Queen?
Name the three great biys of Kazakhstan.
Who is the author of the epic "The Way of Abay"?
Who was the first cosmonaut from the Republic of Kazakhstan?
Who are the character in the humorous stories and anecdotes of Kazakh folklore?
What is the traditional dwelling of the Kazakh people?
Who authored the "Zhety Zharghy," the code of laws?