On April 10-11, 2023, an international conference on the topic "Quality of secondary education: measurement, analysis, management" was held on the basis of the Alimkhan Ermekov Lyceum school (Balkhash) with the support of the Charity Foundation "The Ulytau Educational Foundation" and the National Academy of Education named after Y. Altynsarin.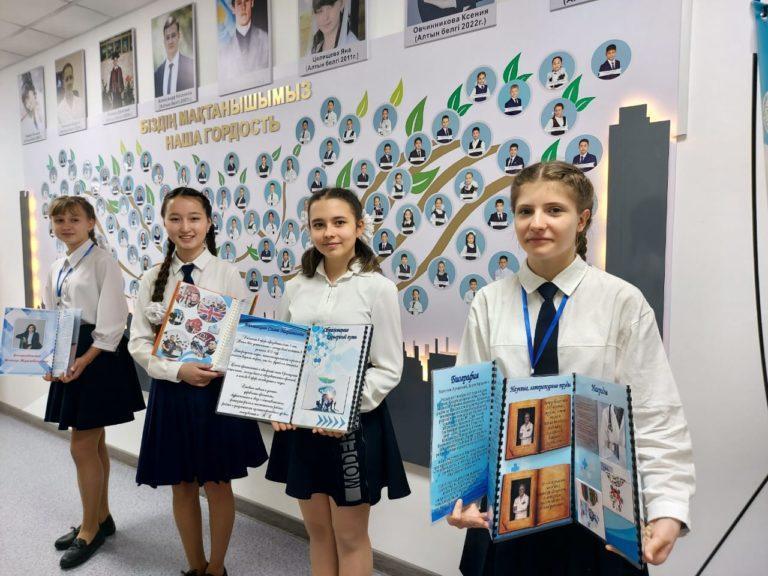 Collection "Inspiring and motivating personalities" (Karaganda, 2023. ISBN 978-601-7937-17-1) as part of the implementation of the regional project "Onegeli Omir", a 10th grade student Kunanbayev Ansar presented at the conference exhibition. This academic year, the project is at the completion stage.
The reviewer of the collection, head of the Department of "Foreign Languages and Intercultural Communication" of the Bolashaq Academy, PhD, associate Professor Gazikhanova Zh.G. notes: "the work proposed for publication contains unique materials in the form of a live dialogue, where we can get acquainted with sincere answers to the questions presented to the speakers with great interest. In addition, the book can become a starting point and a step-by-step algorithm of action for lifelong education."
One of the compilers of the collection was a Master of Law, head of the Department of "General Education Disciplines" of the Bolashaq Academy, a member of the scientific expert group of the Assembly of People of Kazakhstan of the Karaganda region, a member of the Karaganda regional Tourist Club, a local historian, a member of the State Commission for the Complete Rehabilitation of Victims of Political Repression Ilasova A.U. Moderator of all meetings with speakers, Deputy Director for profile work Dzhanadilova Zh.B., Excellent students Ksenia Nichipurenko, Vladislav Vernik, Elizaveta Kazakova, Usen Gulzana presented laptops on speakers who gave powerful motivation to children to advance to success.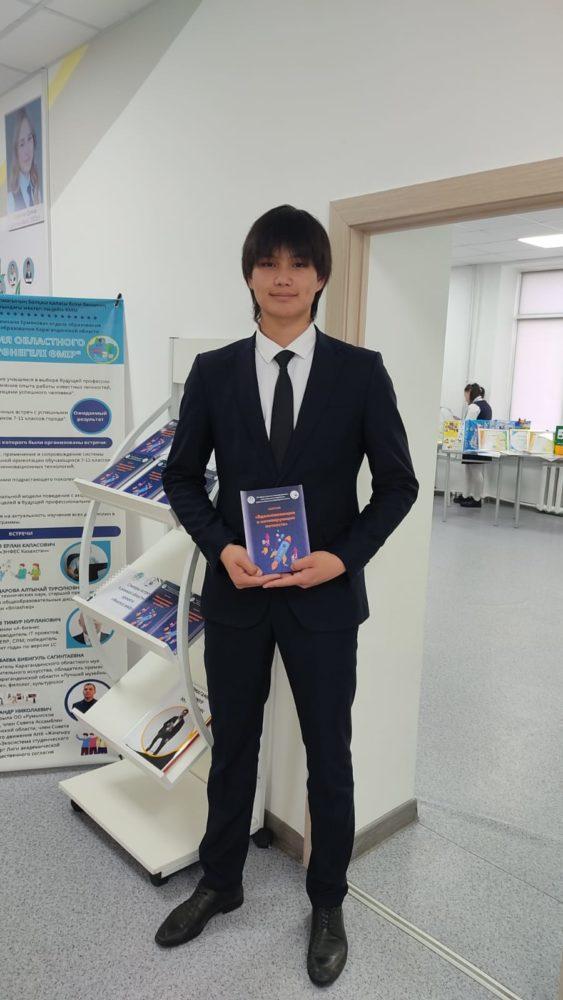 The head of the Department of "Pedagogy" of the Academy "Bolashaq" Ph.D. Asakaeva D.S. in a review of the collection highlights that "the presented theses of the meetings contain effective formulas for the success of our compatriots, following which you can build your trajectory of conscious choice, setting a goal, finding resources, using means and your personal capabilities that will lead to further the result".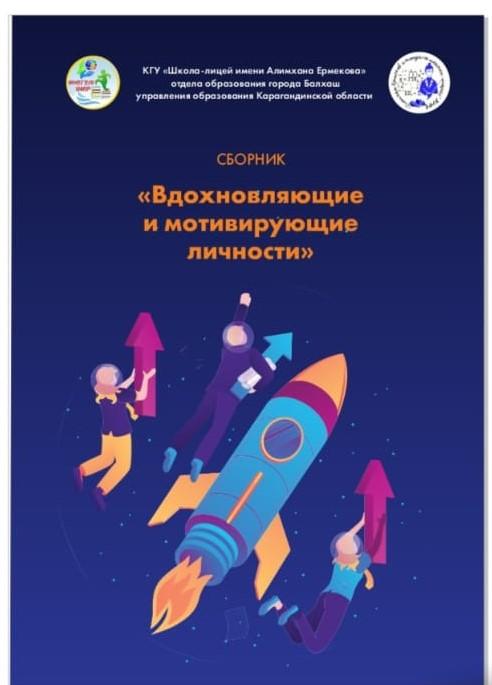 This collection was the result of the joint creative activity of the Academy "Bolashaq" with the school-lyceum named after Alimkhan Ermekov. We hope for further fruitful cooperation!