The Museum of victims of political repressions in Dolinka village from June 1 till June 30, 2021 together with the Academy "Bolashaq" a mobile exhibition dedicated to the 100th anniversary of the outstanding physicist, public figure, human rights activist and humanitarian thinker of planetary scale – Andrei D. Sakharov within the implementation of the Memorandum of Cooperation with the Regional Public Organization "Public Commission for Sakharov Heritage Preservation" is demonstrated to museum visitors.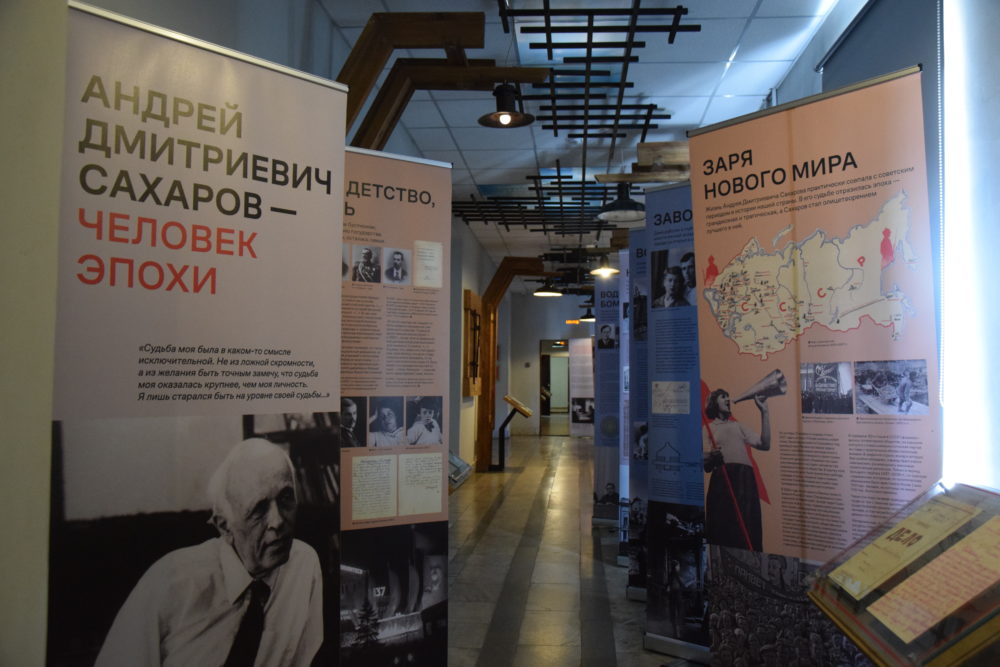 The mobile photo exhibition "Andrei Sakharov – the man of the era" was developed by the Sakharov Archive in Moscow. A number of photographs and documents from the archives and collections of a whole list of Russian and foreign museums, archives, libraries, international organizations, as well as media and private collections are presented to the visitors.
The information in the exhibition is in chronological order and covers the entire period of Andrei Sakharov's life, revealing to visitors almost all priority aspects of his activities and key events in his biography.
It provides an opportunity to look at a fundamental segment of history – the period when the modern world emerged – and to pay tribute to the role played by the greatest man of the era, Andrei D. Sakharov, in these processes.
Visitors can visit the Dolinka Museum of Remembrance of Victims of Political Repressions and view the mobile exhibition from Tuesday through Sunday by calling 87212 156 58 222 to make an appointment for a tour.
Head of the museum's Department of Educational and Mass Work A.S. Drebezgov