The annual city conference of research works "Great sons of Great Steppe" in TEDx format organized by the education department of Karaganda city and Karaganda State University Gymnasium № 9 took place on March 4, 2022.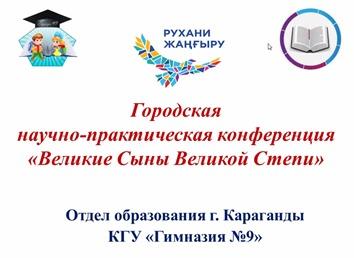 Without the past there is no present, without the present there is no future. Therefore, one of the main tasks of any educational institution is to educate patriots of their homeland, responsible citizens, not indifferent to the destiny of their people, knowing and respecting the history of their state and their people.
The parting words of the conference participants were met by the director of the KGU "Gymnasium №9" Bartosh S.N., acting head of the methodical office of Department of Education Laverzhentseva E.V., candidate of pedagogical sciences Khvan N.I.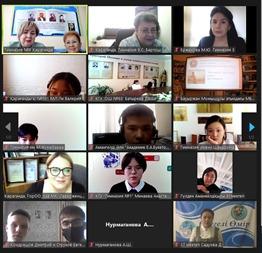 Abilkasimova G.K., candidate of pedagogical sciences, associate professor of department of psychology, pedagogy and methodology of elementary education of "Bolashaq" Academy, Myrzakhmetova A.Zh., candidate of historical sciences, associate professor of department of archeology, ethnology, native history of E. A. Buketov Karaganda University were the guests of the conference.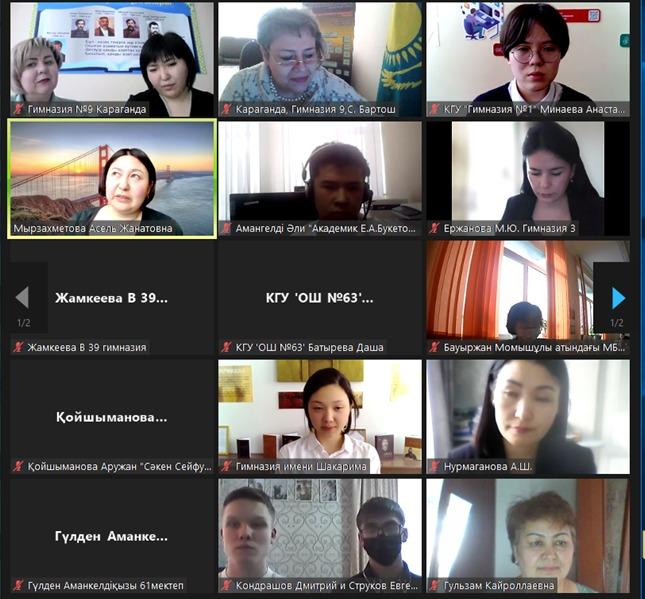 The pupils and teachers of Karaganda took part in the conference, the works were presented, directed on research of creative heritage of famous personalities of Kazakhstan, influence of their activity and creation on formation of ideas of independence of our state. The participants of the conference deeply researched and interestingly presented the chosen topics.