I am, Dauletkhanova Moldir, 1st year student of the educational program "Kazakh language and literature" of the Bolashaq Academy in Karaganda.  On January 23, 2023, I came to the school of the municipal state institution "Stepnoye main school-kindergarten complex" of the Department of education of the Glubokoye District of the Department of education of East Kazakhstan region to pass the first cognitive practice. First of all, I met with the director of the school and got acquainted with the structure of the educational center. The director of the school is Kazbekov Yerbolat Muratovich. Currently, 216 students study at the University.  Since the educational institution is mixed, training is conducted in two languages, i.e. Kazakh and Russian.
After getting acquainted with the school, I worked with the 5 "a" class assigned to me and the head of the same class – Mulyanova Asem. The first lesson in the class was a lesson in the Kazakh language. At the beginning of the lesson, we started with quiz questions to determine the level of knowledge of students. All students were very active, attended the lesson as much as possible. Later, I collected notebooks to check the homework assigned to the students. ASEM Altaibekovna explained a new topic to the students and performed various exercises to make the lesson better remembered by the students. On this day, I organized work to get acquainted with the class. I was able to quickly get along with the class. Mulyanova Asem presented me not only the lesson plan, but also shared the method of filling out all the documents of the teachers.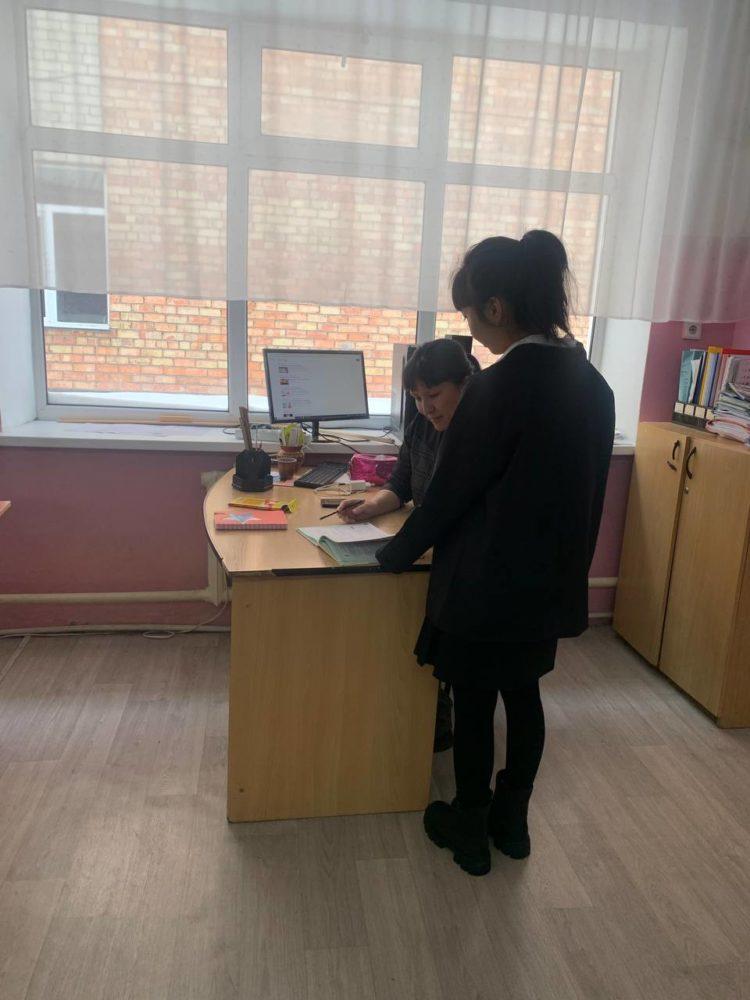 On this day, students showed themselves well in all classes. Due to the existing conditions for studying in the educational institution, I believe that my practice will be as good as possible and I will learn a lot from knowledgeable leaders.