On February 10, 2023, the Department of Foreign Languages and Intercultural Communication hosted the final conference on educational, introductory and educational (educational) types of practices of students of 6B01702 – "Foreign language: two foreign languages".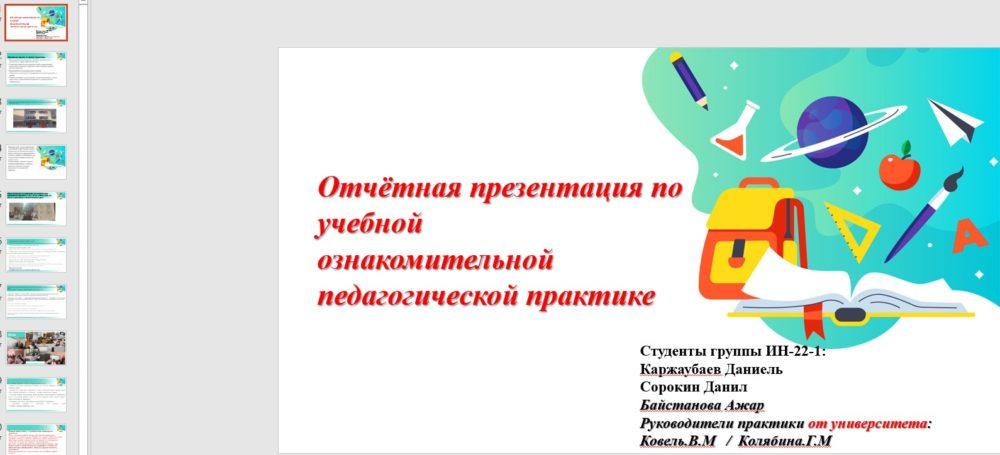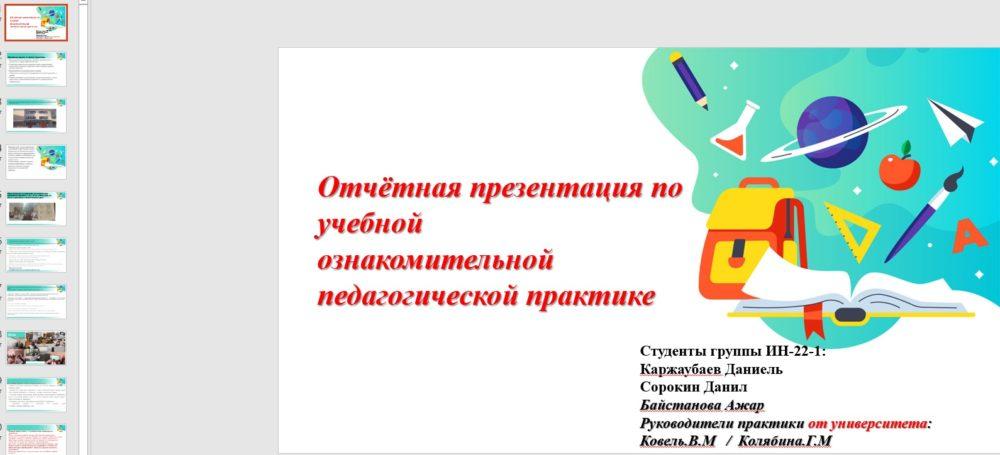 In the period from January 23 to February 4, students of the 1st and 2nd courses of the IN-22-1, IN-22-2, IN-21-1, IN-21-2 groups underwent educational and familiarization and educational (educational) practices in secondary educational institutions of the city of Karaganda, namely: 1, 3 and 93 gymnasiums.
These types of professional practice aimed at the implementation of theoretical knowledge were held in accordance with the approved practice programs. Extracurricular activities, trial lessons, class hours were held, which were presented and demonstrated by students at the reporting conference. 1st year students actively helped and participated during the practice in the organization and conduct of the "English Language Week" on the basis of the practice of KSU "Gymnasium No. 1". Students actively held round tables, contests and quizzes during this period.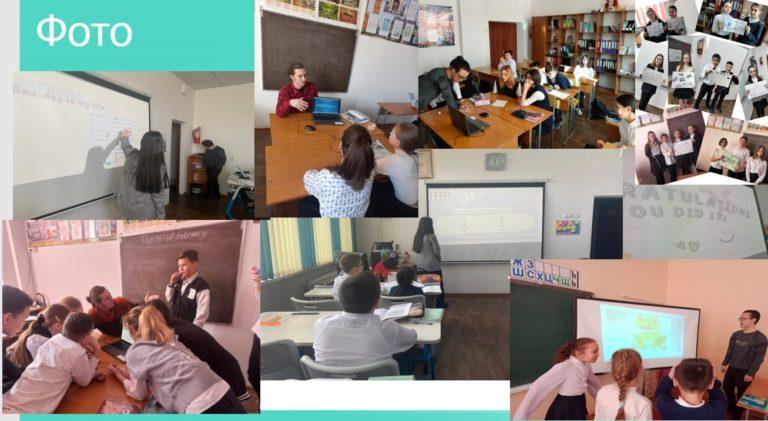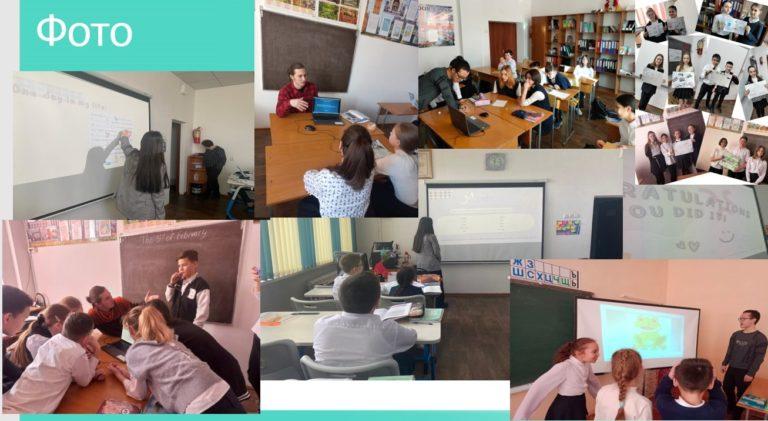 At the final conference, students clearly presented all the work done on individual gymnasiums and submitted their reports
Through practice, students develop pedagogical skills, professional and personal qualities, develop pedagogical thinking, creative activity and independence.
In general, the practice in groups 1 and 2 of the course was evaluated positively. Students are looking forward to other types of practice.